Ideal for exercise and relaxation for individuals and families, the Bender JCC boasts two large pools (indoor and outdoor), a children's wading pool, and comprehensive swim classes, clubs, and clinics for all ages, abilities, and skill levels.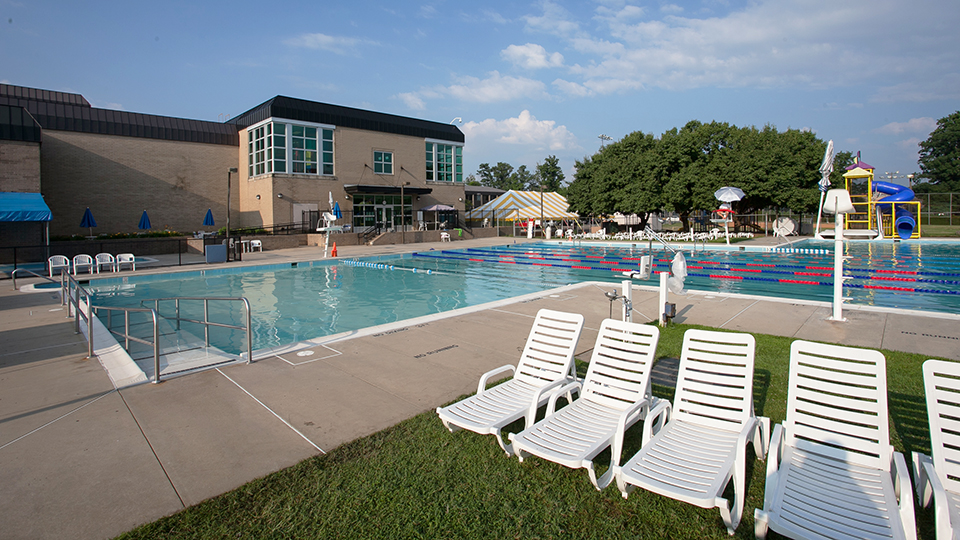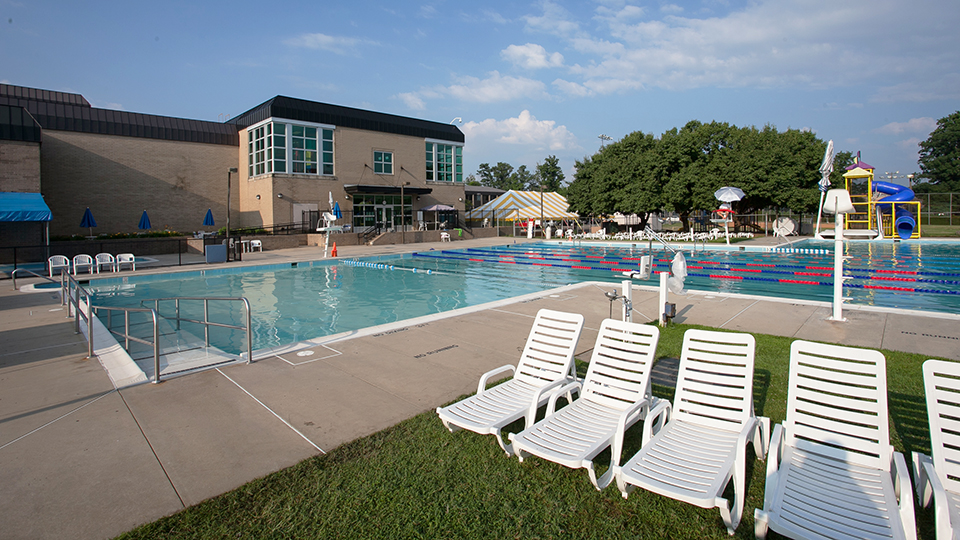 Outdoor Pool
Diving Well: 33' x 35'
Lap Area (location of lanes): 56' x 82.10'
Shallow Area: 34' x 45'
Wading Pool: 15' x 24"
3'-10' deep
Water Slide
Staffed by certified lifeguards at all times
Meets ADA requirements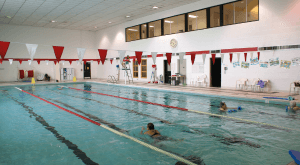 Indoor Pool
25 yards long
3'-10' deep
6 lanes
Meets ADA requirements
Staffed by certified lifeguards at all times
Swim Classes, Lessons & Clubs
The Bender JCC of Greater Washington offers swim classes, swim lessons, and swim clubs for all ages and skill levels. Learn to swim, refine your strokes, or build endurance—it's all possible at the Bender JCC.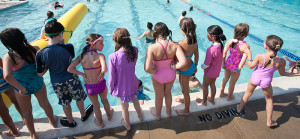 Swim Classes
Our swim classes introduce children of all ages to the water, helps new swimmers become adjusted and teaches fundamental swim skills and strokes.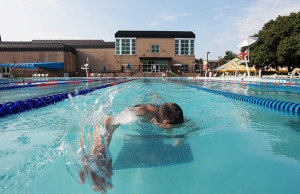 Swim Clubs
Our youth and adult swim clubs allow swimmers to work on competitive skills and build endurance through challenging workouts and individual stroke correction.

Private & Semi-Private Lessons
Private (one student per instructor), semi-private (two students per instructor) are available in 30 minute increments. Lessons are based on instructor availability, and are available to Bender JCC members only. To schedule lessons or for more information, contact Caroline Cardullo at 301-348-3890 or ccardullo@benderjccgw.org.
Aquatic Group Fitness
Free to members, the Bender JCC's aquatic group fitness classes—including Aqua Zumba, Flex & Stretch and Aerobics —are low-impact total body workouts ideal for all ages. For more information on aquatic group fitness, contact Rachel Ossman at rossman@benderjccgw.org or 301-348-3891.
Isadore & Bertha Gudelsky Exceptional Swim Program  
The Bender JCC offers swim classes for children, teens, and adults with physical disabilities. Learn more about the Isadore & Bertha Gudelsky Exceptional Swim Program.
Pool Safety
The Bender JCC is committed to keeping its members and visitors safe. In addition to our certified lifeguards, we require strict adherence to our pool rules. Learn about our outdoor pool rules.
Questions about aquatics at the Bender JCC? Contact us!