Connecting our community to the people, history, culture, and land of Israel remains a core value of the Bender JCC. From lectures and dance to film, music, and art, the Center offers exciting, innovative ways to learn about Israel—past, present, and future.
---
Think + Drink
Think + Drink presents TED-talk style discussions engaging American and Israeli audiences with timely Israeli speakers. The 2019-20 season is generously sponsored by Botanero Restaurant in Rockville. Join us there for a drink and engage in moderated discussions with Israeli artists, activists, and experts across a variety of disciplines. Presented in partnership with IAC.
Kol Ami – Jewish Peoplehood Leadership Academy

Kol Ami is a six-month post-high school program — from September to February — designed to enable students with the opportunity to live in a Jewish pluralistic environment together with their Israeli counterparts.


Kibbutz Ulpan

Experience the uniqueness of life on a KIBBUTZ while volunteering and studying Hebrew.

BINA Gap Year

Spend 5 or 10 months learning, volunteering and living with Israelis your own age in Tel Aviv.

Masa Israel Teaching Fellow (MITF) in Tel Aviv

A 10-month program for college graduates teaching English in Tel Aviv and Israel's periphery.

I Track

Explore Israel your way in a tailor-made program with people from all over the world.

Honeymoon in Israel – Washington DC

Honeymoon Israel provides trips to Israel for couples with at least one Jewish partner. Spend nine exhilarating, romantic and memorable days exploring Israel in luxury with the one you love, and 19 other couples from your city. You will return home with a new community and friends who feel like family.

Click Here for more information

UPCOMING EVENTS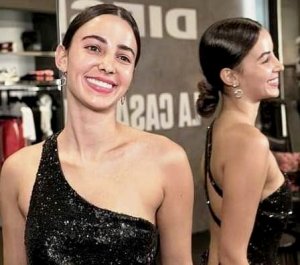 NAAMA @ NOON
Join Bender JCC's community shlicha (Israeli Emissary), Naama, on the 2nd and 4th Friday of the month (via Zoom) at 12:00 PM to chat about everything from Israeli current events and trends to culture and holiday celebrations. We will cover it all. Each week we will discuss a new topic of Naama's choosing. From week to week, you can expect special guests, interactive exchanges, and engaging conversations. We will light shabbat candles together at the close of each session.
We are kicking things off on March 12. Have a seat at Israel's "culture table." Naama will be discussing the multiculturalism and ethnicities in Israel by looking at the many flavors and cuisines that make up Israel's food scene. Her talk will include a closer look at 3 of the most common ethnic groups in Israel: Moroccan, Russian, and Syrian through the lens of food. You may leave hungry.