IMAGINE
May 18, 2022
7:00 PM
IMAGINE
May 18, 2022 | 7:00 PM
The event will take place in a tent outside.
This year's IMAGINE fundraising event will be a night like none other. Throughout the pandemic, healthcare workers have faced unprecedented challenges. Despite these challenges, they have been our community's leaders, guides, and caregivers.
During IMAGINE, we will present the Benjamin Ourisman Memorial Award for Civic Achievement to two healthcare heroes from each of our partner hospitals:
Priscilla Thompson, Critical Care Crisis Nurse at Adventist Healthcare
Winston Walters, Security Officer at Adventist Healthcare
Dwane Doppelhauer, RN, Supervisor for the Cardiac Cath Lab at Holy Cross Hospital
Yelda Yilmaz, Nurse Practitioner for Interventional Procedures at Holy Cross Hospital
Kiersten Henry, ICU Nurse Practitioner and Chief Advanced Practice Clinician at MedStar Health
Michael Menefee, Interim Nurse Manager for Emergency Services at Medstar Health
Jean Chornock, Director, Supply Chain at Suburban Hospital
Fadwa Natour, NR, Nursing Administration at Suburban Hospital
We will also welcome Doreen Gentzler, anchor and medical reporter at NBC4, for a special guest appearance.
The Bender JCC is proud to serve as a place for physical, mental, and spiritual health and wellness. The proceeds from the event fund the Bender JCC's scholarship program. Your support of IMAGINE will help make the Bender JCC accessible to all who want to participate.
For more information, contact Jodi Shulimson or call 301-348-3769.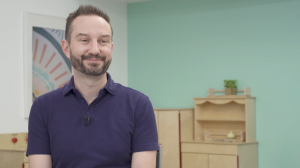 "Places like the Bender JCC
will help your community be
a better place to live."
David Arnold, preschool parent
---
We gratefully acknowledge our early supporters
Reflects gifts as of 5.13.22. Sponsorships are still available.
| | |
| --- | --- |
| The Bender Foundation, Inc. | MedStar Health |
| Beth Glassman | MedStar Montgomery Medical Center |
| Lisie & Michael Gottdenker | VPC Incorporated |
***
Adventist HealthCare

Reff-Kullen Family Fund

     Richard B. Reff, MD

     Robert A. Reff, MD

     Shirley R. Kullen, PhD

Carol and Gary Berman

Eagle Bank

Lisa and John Ourisman

Bernie and Janyse Weisz
***
| | |
| --- | --- |
| David Deckelbaum |   |
| Arlene and Robert Kogod | Suburban Hospital, Johns Hopkins Medicine |
| Linda and Lawrence Mann | Wealthspire Advisors |
| Minkoff Development Corporation | Helene Weisz and Richard Lieberman |
****
| | |
| --- | --- |
| Wendi and Daniel Abramowitz | Robin and Jeremy London |
| Beth and Daryle Bobb | Robyn and Steve Lustig |
| Heidi and Michael Brodsky | Ntiva and The Freidkin Family |
| Yvonne and Jeffrey Distenfeld | Premier Pool Management, Inc. |
| Alma and Joseph Gildenhorn | Kathy and Tom Raffa |
| Catherine and Michael Gildenhorn | Dale and Andy Singer |
| Eric Kassoff/Wilkes Artis | Doris and Sanford Slavin Foundation |
| Diana Kogan | Susan and Brad Stillman |
| | Cindy and Richard Zitelman |
Our Past Benjamin Ourisman Memorial Award Winners