IMAGINE
May 27, 2020
6:30 PM

IMAGINE—Postponed (Date to be determined)
May 27, 2020 6:30 PM
Honoring
Kerry Iris and Eric Kassoff
Benjamin Ourisman Memorial Award for Civic Achievement
Due to the current situation with COVID-19, we will not be holding IMAGINE on May 27.
We look forward to presenting Kerry Iris and Eric Kassoff with the Benjamin Ourisman Memorial Award for Civic Achievement at a future date when it is safe to gather as a group.
Although we won't be together on May 27, we can't lose sight of why we would be gathering in the first place–—to support scholarships at the Bender JCC.
When we return to full operations, we expect the need for scholarships will skyrocket. To date we have raised $183,300 toward our $200,000 fundraising goal. If you are in a position to help, please make a gift now so we can reach our fundraising goal by May 30 and be able to provide much needed help with preschool tuition, camp fees, after-school care, and fitness memberships.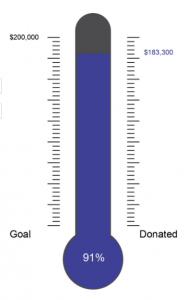 ---
Honorary Chair:
Beth Glassman
Event Chairs:
Marcy and Neil Cohen
Julie and David Silver
Marla and Robert Tanenbaum
LEARN MORE ABOUT KERRY IRIS AND ERIC KASSOFF
Our Past Benjamin Ourisman Memorial Award Winners
---
Thank you to our event sponsors*

Lisa and John Ourisman

---

Marcy and Neil Cohen

Beth Glassman


Kerry Iris and Eric Kassoff

---

Carol and Gary Berman

EagleBank

Robert and Arlene Kogod Family Foundation

 

 

---

Sue and George Carras

Robyn and William Collins

Cathy and Michael Gildenhorn

Goodman Gable Gould/Adjusters International

Grossberg Company LLP

Leslie and Bruce Lane

Elise and Marc Lefkowitz

Minkoff Development Corporation

Melanie and Lawrence z"l Nussdorf

Helene Weisz and Richard Lieberman

---

Wendi and Daniel Abramowitz

Nancy and Alan Bubes

James Cafritz

Yvonne and Jeffrey Distenfeld

Gail Fleder

Carole and Barry Forman

Brian Gaister and Rodd Macklin / Pennington Partners & Co.

Alma and the Honorable Joseph B. Gildenhorn

Shirin and Jeffrey Goldberg

Lisie and Michael Gottdenker

The Gross Family

Janice and Richard Grossman

Lisa and Bruce Harwood

Kay Klass and Mark Levitt

Hilary and Bill Kapner

Diana and Israel Kogan

Ellen and Stuart Lessans

Linda and Lawrence Mann

Jolie and Neil Markus

Bashi and Roger Packer

Amy and Harris Schwalb

Tina and Albert H. Small, Jr.

Susan and Bradley Stillman

Wealthspire Advisors

Robin Hettleman Weinberg and Matthew Weinberg

Carol and Michael Winer

Carolyn and William Wolfe

Cindy and Richard Zitelman

*Reflects gifts of $1800 or more as of 4.21.20
For information contact Jodi Shulimson jshulimson@benderjccgw.org or 301-348-3769.