The Bender JCC offers sports programs for all ages in a variety of sports. Whether you're new to the game or a seasoned athlete, the Bender JCC has leagues and classes for members to stay active, get fit, and explore new hobbies.
Youth Sports & Recreation Programs
Programs run through the school year.
Basketball
BasketballParticipants learn the fundamentals of the game, such as ball-handling, shooting and defense.  Two levels of classes offer in-depth instruction.
---
Gymnastics
GymnasticsOur gymnastics program helps youth develop balance, flexibility and coordination, as well as social skills including confidence and self-esteem.
---
Karate
Karate Kang's Blackbelt Academy, the Bender JCC's karate program, promotes a non-competitive lifestyle, inner balance and discipline. We offer a variety of classes for all age-ranges and ability levels.
---
Multi-Sports
Multi-SportsPerfect for sports fanatics, we offer a variety of multi-sports programs to keeps participants active and engaged. Activities include floor hockey, basketball, dodge ball, T-ball, tennis and more!
---
Youth Volleyball
Youth VolleyballThis introduction to volleyball is intended to take beginners or experienced youth volleyball players to the next level. Learn proper technique, skills and strategies, and participate in small-sided games. Instruction will be given by college athletes and coaches with the additional opportunity to meet and learn from professional athletes.
---
Sunday Youth Clinics
Youth Clinics Various sports such as soccer and basketball are offered on Sundays for participants to learn sport fundamentals in a high-energy, competitive setting.  League includes game-play and instruction.  Click on the registration link to see clinics being offered at this time.
JCC Maccabi Games & Mid-Atlantic Jr. Games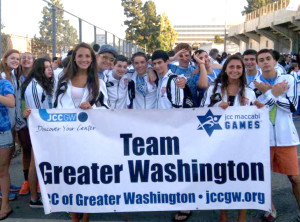 JCC Maccabi Games (ages 13-16)
Created to promote community service, sportsmanship, and religious pride, the JCC Maccabi Games are a week-long Olympic-style event for young athletes. Held in different locations throughout the United States every summer, the games generate enthusiasm and excitement for everyone involved.
Mid-Atlantic Junior Games (ages 10-12)
The Mid-Atlantic Junior Games offer a one-day sports experience for young, Jewish athletes, modeled after the JCC Maccabi Games. The Jr. Games draw participants from Maryland, DC, Virginia, Pennsylvania, New Jersey, Delaware and New York for a day of spirited competition in team and individual sports!
Adult Sports & Recreation
Softball Leagues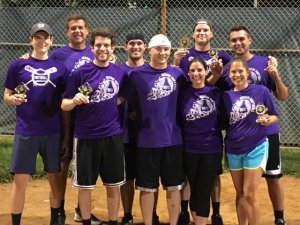 Love a good softball game? The Bender JCC's active co-ed softball league is always on the lookout for a few good players! Interested in joining in? Contact Anthony Hunter at ahunter@benderjccgw.org.
---
Mamanet League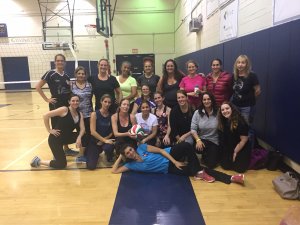 What is Mamanet?
Mamanet is a community sports league of Cachibol (like volleyball) founded in Israel. It's a great opportunity to meet other moms in the community while having fun playing weekly games.
---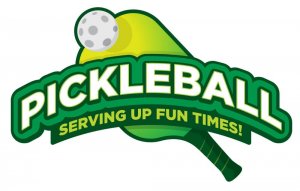 Adult Pickle Ball
Contact Anthony Hunter with any questions at ahunter@benderjccgw.org. 
---
Pick-Up Games: Basketball, Volleyball, Squash/Racquetball
The Weinberg Health & Fitness Center at the Bender JCC boasts two racquetball courts, an international squash/racquetball court, and a full-size basketball court. Open basketball in the gymnasium for members: Sundays, 7:00 a.m. – 12:00 p.m. and Tuesdays & Thursdays, 6:00 p.m. – 10:00 p.m.
---
Racquetball Courts
Racquetball court reservations are available in one-hour blocks for two players and two-hour blocks for four players and are accepted no more than 48 hours prior to your desired playing time. To reserve a racquetball court, call 301-881-0100 or stop by the Front Desk. Learn more by checking our Racquetball FAQs.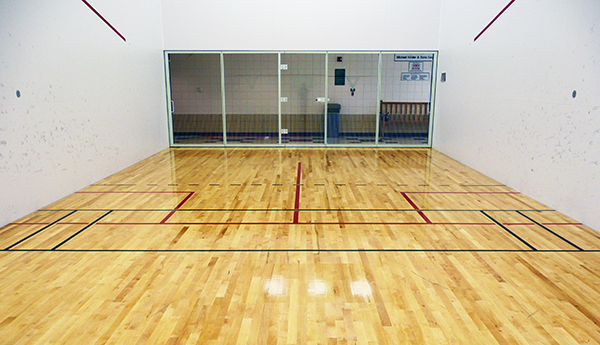 ---
Basketball Court
Join a pick-up game or shoot hoops during open gym. See the most up to date Gymnasium Schedule.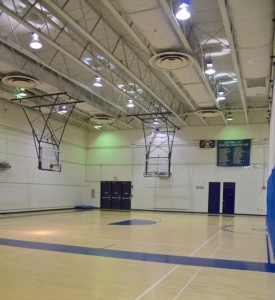 Questions about sports leagues and recreation at the Bender JCC? Contact us!