Coming of Age Programs Coming of Age in Maryland offers monthly activities, excursions, and special events to members aged 60 and over. Activities include theater, museums, lectures, performances, "Food and Fun" restaurant outings that feature a game component, annual health and wellness expo, and so much more.
We hope you'll join us to make friends and enjoy new experiences, including:
Free membership
Bus excursions to local venues
Day @ the J, which includes use of the Health& Fitness facility, including the pool
Day @ the Ring, including a kosher three-course meal and an exciting program
Monthly "Food 'n' Fun" meal and entertainment at local restaurants
Social work support from our partner, JSSA
Financial assistance for JCCGW memberships and program participation for qualifying individuals
Transportation provided to select events for a nominal fee
For more information, contact Frieda Enoch 301.348.3809 or fenoch@jccgw.org.
Also visit our Arts & Culture section for movies, author discussions, gallery exhibits, and concerts sponsored by the Bender JCC.
Upcoming Coming of Age sponsored events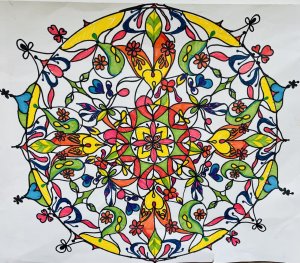 Girls Night Out: Paint and Sip: Mandala Art & Sacred Space Design
Thursday, October 21, 2021| 5:30 – 7:30 PM| $35
Join artist and mindfulness teacher, Gianna Vallefuoco, for a fun & transformative evening of art, human connection, and wine under the tent outside at the Bender JCC. Gianna will teach you to create a mandala as a piece of art, and start or enhance a journaling practice for self-reflection. You will be guided through using ink, paint, and various media. Included in this evening is a brief guided meditation to empower you to design a dedicated space in your home to nurture your creative spirit. Your mandala and your journal will be the first adornments in your sacred space. On this special evening, Gianna will use both her fine arts & mindfulness training, and her 20+ years in construction design to teach you how to create a unique and nurturing space in your home. As always, she will intertwine creativity, intention, and a dash of neuroscience. Be prepared to unleash your creative spirit and create something meaningful to inspire the artist within. No art experience is required, just an open mind and heart.
The mandala, which means "circle" in Sanskrit, is a geometric configuration of symbols creating a circular form. A mandala represents the spiritual journey, starting from the outside to the inner core. It is an artistic representation of the beauty of the universe, and that which connects us all.
Art supplies, a journal, and 2 drink tickets are included in the ticket price (must be 21 years or older to consume alcohol). The program will be held outside, weather permitting. Registration is limited to 30 attendees in compliance with COVID-19 safety restrictions.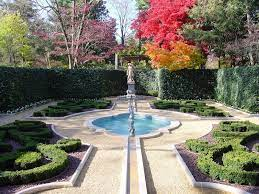 The Hillwood Museum & Gardens Excursion
Tour and Lunch
Tuesday, October 26 l 10:45 AM l $60
Bus Pickup: Leisure World- 10:45 AM, JCC- 11:15 AM
Proof of Vaccination Required to Attend
Join us for a day trip to the Hillwood Museum and Gardens, featuring two new exhibitions: Roaring Twenties: The Life and Style of Marjorie Merriweather Post & Kristen Mays: Rich Soil- Life-size sculptures transform the grounds of Hillwood for the second-ever installation of art in the gardens. Buffet lunch will be served. Transportation provided.
We will depart Hillwood at 3:30 PM, returning to the JCC at 4 PM and Leisure World at 4:30 PM.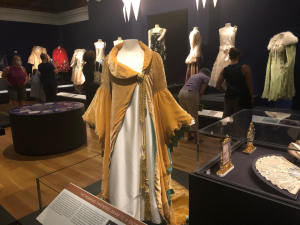 Questions?
Contact Lindsay Frankel: lfrankel@benderjccgw.org or Frieda Enoch fenoch@benderjccgw.org
COMING OF AGE IN MARYLAND FOR ACTIVE OLDER ADULTS
Coming of Age in Maryland offers monthly activities, excursions, and special events to members aged 60 and over. For more information contact Frieda Enoch at fenoch@benderjccgw.org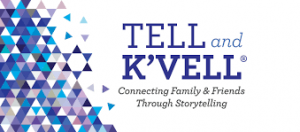 TELL & K'VELL LUNCHEON
Hosted by Coming of Age
Tuesday, November 2 l 12:00 PM l $15
Join Coming of Age in-person at the JCC (outdoors, weather permitting) for a delicious kosher luncheon followed by a game of Tell & K'vell.
*K'vell: To be delighted, "to well, gush, or swell."
You might be asked:
"Who were you named for, and what do you know about that person?"
"What historical event happened in your youth that had an impact on you?"
"What makes you Kvell*?"
Have a fabulous time talking and laughing together, while competing for prizes. Boxed lunch will include choice of sandwich, salad, chips, cookie and chocolate.