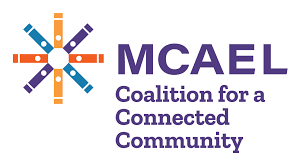 The Bender JCC is offering via Zoom Adult ESOL (English as a Second Language) classes.  The objective of this program is to improve the level of the English learner. Immigrant seniors from several countries (predominantly but not exclusively the Former Soviet Union) will learn and practice speaking English.  Students will learn the skills necessary for communication in many different practical situations. Registration is limited due to Covid safety protocols.
Session Options: (Students can join classes after the start date)
Wednesdays | April 20 – June 1
9:30 – 11:00 AM
11:00 AM – 12:30 PM
Please contact Marcie Blackman at (301) 348-3808 or mblackman@benderjccgw.org for more information.
*Supported by Montgomery Coalition for Adult English Literacy (MCAEL)