Bender JCC Board Officers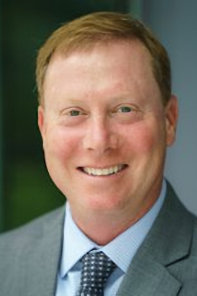 Daryle Bobb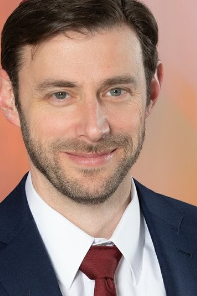 Barry Kaplan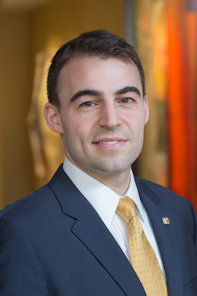 Charles Levingston
Bio for Charles Levingston
CHARLES LEVINGSTON, 40, has served as Executive Vice President and Chief Financial Officer of EagleBank and Eagle Bancorp, Inc. since April 2017. Mr. Levingston, a Certified Public Accountant, served in various financial and senior management roles at the Bank prior to his current role. Mr. Levingston joined the EagleBank in January 2012, and previously worked at The Federal Reserve Banks of Atlanta and Philadelphia as a Bank Examiner, and at PriceWaterhouseCoopers as a Manager in the Advisory practice. He has over 19 years of experience in the banking industry. Charles and his wife Ali, have two children, Jonah (age 8) and Maya (age 5) who have been through the JCC preschool. They now attend Charles E. Smith Jewish Day School and attend the JCC afterschool program. Jonah has been a camper at Camp JCC.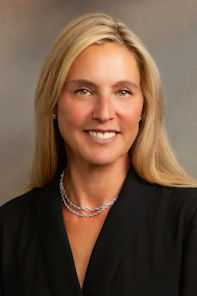 Wendy Morris
Bio for Wendy Morris
WENDY LEFKOE MORRIS received her bachelor's degree from The George Washington University and her Juris Doctor degree from American University's Washington College of Law. She began her career as a corporate and banking lawyer with Muldoon, Murphy & Faucette, and then Mayer, Brown & Platt. After her eldest son was diagnosed with autism, she has dedicated her time to volunteering with various autism-related organizations including Autism Speaks and Kennedy Krieger Institute. Wendy is married to Matthew S. Morris and has two sons, Jared and Drew. She joined the Bender JCC Board in 2020.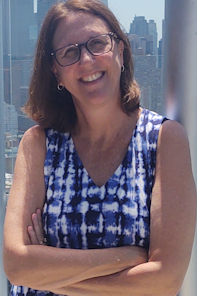 Rachel Weinstein
Bio for Rachel Weinstein
RACHEL WEINSTEIN is a seasoned communication specialist with the U.S. Department of Health and Human Services. She leads communication and media activities for the U.S. Preventive Services Task Force. Rachel has expertise in strategic planning, health promotion, social marketing, and partnership development. Rachel is an active member of B'nai Israel Congregation where she has served on the Board of Governors and in other leadership roles. She also served as Chair of the Bender JCC's Arts & Ideas Committee and as an officer in her local Parent Teacher Association. Rachel, her husband, David, and their children, Ellie and Sara, are all active members of the Bender JCC community.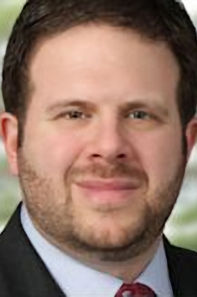 Noam Fischman
Bio for Noam Fischman
Noam Fischman is a Shareholder in the DC office of Polsinelli P.C., and serves as the Co-Chair of the firm's Working Group dedicated to litigation arising from merger and acquisition activity. Noam also counsels several area nonprofit organizations about corporate governance and risk-mitigation issues. Noam graduated from Rutgers College and received a Juris Doctor degree from the George Washington University National Law Center. Noam and his family are congregants at Shaare Torah. Previously, Noam served on Shaare Torah's Board of Directors and as its Vice President of Operations. Noam is a first-term member of the Bender JCC Board.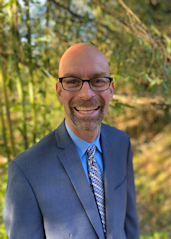 Josh Bender
Bio for Josh Bender
Josh Bender has spent the last 20 years in leadership roles spanning the JCC, Jewish camping, synagogue, and Jewish Day School worlds. He brings an eclectic background in both executive and educational leadership in the Jewish non-profit sector. Josh is a graduate of DSLTI, a leadership program at the Jewish Theological Seminary, holds a Master's Degree in Jewish Education from Baltimore Hebrew Institute of Towson University, and a bachelor's degree from Penn State University in English Writing. Josh grew up in the JCC movement in Wilkes-Barre, Pennsylvania where he learned his love of sports, song leading and playing the guitar in JCC camp and youth groups. Josh is married to Julie and has 4 children, Noah, Jacob, Ethan, and Sophie.
Board of Directors
Elana Fine
Bio for Elana Fine
ELANA FINE is Managing Director of the Dingman Center for Entrepreneurship at University of Maryland's Robert H. Smith School of Business. Elana is also an adjunct faculty member with the Smith School's Management & Organization department and part of the national teaching team for NSF's ICorps program. Elana earned an MBA in Finance and Accounting from the University of Chicago's Booth School of Business in 2002, and earned a BS in Finance, magna cum laude, from the Smith School of Business at the University of Maryland, College Park, in 1997. Elana was recently named a Tech Titan by Washingtonian Magazine, "Power Women in Tech" by Tech Bisnow and "50 On Fire" by In The Capital. She is also a contributor to the Washington Post Capital Business. Elana resides in Potomac, Maryland, with her husband and two children (who both attended JCC Preschool and Camp JCC). Elana and her family are congregants at B'nai Israel.
Brian Gaines
Bio for Brian Gaines
BRIAN GAINES is CEO at MdBio Foundation, Inc., a nonprofit organization that provides science, technology, engineering and mathematics education opportunities. He has a bachelor's degree from the State University of New York at Albany. He has served on the Bender JCC Board since 2013.
David Helfand
Meredith Jacobs
Bio for Meredith Jacobs
MEREDITH JACOBS, JWI's vice president of marketing and communications, is an award-winning journalist and former editor-in-chief of Washington Jewish Week. She is the author of The Modern Jewish Mom's Guide to Shabbat: Connect and Celebrate—Bring Your Family Together with the Friday Night Meal (HarperCollins) and co-author, with her daughter Sofie, of Just Between Us: A No-Stress, No-Rules Journal for Girls and Their Moms (Chronicle Books, Spring 2010). She is cofounder and editor of ModernJewishMom.com, now part of MyJewishLearning's Kveller.com. Meredith has hosted the radio show "Connecting Family" on Baltimore's NPR affiliate WYPR, DC101's "Jew Rock Marathon" and "Modern Jewish Mom" for XM's Radio Hanukkah. She has also been seen cooking potato latkes and matzo balls on TV — on The Jewish Channel's holiday television special "Modern Jewish Mom" and on WUSA-TV's 9NewsNow. Meredith previously served as the director of family programming for Sixth & I Historic Synagogue and facilitator for the Washington, D.C. Mother's Circle (for non-Jewish women raising Jewish children). Most significantly, Meredith is wife to Jonathan and mother to Sofie and Jules.
Anne Kaiser
Bio for Anne Kaiser
Delegate Anne R. Kaiser is in her fifth term as a member of the House of Delegates, representing the 14th District in Montgomery County. Anne is Chairman of the powerful House Ways & Means Committee after having served as Majority Leader. As chairman, Anne helps to set the direction for K-12 education policy and is instrumental in advancing voter protections and easing the tax burden on working families. Anne grew up in Montgomery County and graduated from Rockville High School, before earning her bachelor's degree from the University of Chicago, as well as two master's degrees from the University of Michigan. An adjunct professor at the University of Maryland, College Park, Anne teaches two courses in the Public Policy program: Women in Leadership as well as Public Leaders and Active Citizens. Anne lives with her wife, Nancy, and their daughter Allison Joan "AJ" in the Calverton neighborhood of Silver Spring. She is a lifetime member of Tikvat Israel (formerly Beth Tikva), in Rockville, and participated in many JCC activities in her youth, including swimming, gymnastics, day camp and guitar lessons.
Rami Kandel
Bio for Rami Kandel
RAMI KANDEL holds a bachelor's degree from the University of Maryland and is the Business Development Manager at 3M Health Information Systems. He has coached the Bender JCC boys' soccer team at the Mid-Atlantic Junior Games. In 2005, Rami and his wife Melanie established the David Lev Kandel Memorial Endowment Fund in memory of their son. The purpose of the fund is to support the Camp JCC inclusion program. Rami has served on the Bender JCC Board since 2015.
Eric Klein
Bio for Eric Klein
Eric Klein was born and raised in the suburbs of Detroit, Michigan where he attended Hillel Day School. He graduated from the University of Michigan in 1990 and moved to Chicago. Eric moved to Montgomery County in 1995 as his wife Vicki, also a Michigan alum, grew up in Potomac. Eric is a CPA and an Assurance Partner with EY. Eric is board member of the Montgomery County Coalition for the Homeless where he actively volunteers. They belong to Congregation Har Shalom and have two daughters (a recent graduate of Michigan and a sophomore at Michigan).
Jeffrey Krauthamer
Bio for Jeffrey Krauthamer
JEFFREY KRAUTHAMER After graduating from Walter Johnson High School in 1991, I began my current job as a fulltime receptionist/legal assistant at the law firm of Krauthamer & Stahl in Chevy Chase. After taking some time off from school, I continued my education at Montgomery College, receiving an Administrative Support Technology Certificate in 2004. I received a Volunteer Service Award from the Jewish Foundation for Group Homes in 2007. I was a participant in a 2011 photography project for the U.S. Department of Labor's Office of Disability Employment Policy, portraying people with disabilities in the workplace. My photo was used, along with a written profile about me and my job, on the Department's website. I am a past board member of the Jewish Foundation for Group Homes and the Jewish Social Service Agency. I have been a member of B'nai Israel Congregation, along with my family, since 1976.
Jennifer Lavinbuk
Bio for Jennifer Lavinbuk
JENNIFER LAVINBUK is a partner at Mercer, a global human resources consulting firm. She has nearly two decades of experiences advising public and private organizations on a wide variety of human capital issues, including total-rewards strategy, executive and employee compensation, and career design. Jennifer earned her B.A. from the University of Pennsylvania and also serves on the board of B'nai B'rith Homecrest House, a local non-profit that provides housing for seniors. Her children, Jacob and Lucy, attend CESJDS and participate in the Bender JCC's Kids After School (KAS) Program. In 2017, Jennifer joined other women from the Bender JCC community on a JWRP trip to Israel.
Rebecca Robins
Rebecca Stallone
Bio for Rebecca Stallone
REBECCA STALLONE works in acquisitions and asset management at Polinger Company, a local real estate company. She has her bachelor's in business administration from American University. Her children attend(ed) the Bender JCC preschool and Camp JCC.
Bruce Wiener
Bio for Bruce Wiener
BRUCE WIENER was born and raised in and around Detroit, Michigan. He attended the University of Michigan, where he received his undergraduate and law degrees. Bruce and his wife Rochelle moved the area in 1984, where Bruce began practicing law in Washington, D.C. He worked for several law firms and the federal government until he he established Wiener Financial Management, an independent financial advisor business, in 1998. Bruce has been involved in various local Jewish organizations, including serving as the president of Beth Sholom in Potomac and participating in the Investment Committee for the Bender JCC of Greater Washington. Bruce and Rochelle have two sons – Daniel (who lives in Denver with his wife Rachel and their daughter Sadie) and Ari (who lives in Boston with his wife Francesca).
Monty Yolles
Bio for Monty Yolles
Monty Yolles earned his bachelor's degree from the University of Maryland, College Park in 1988. Afterward, he earned his Juris Doctor from Emory University School of Law in 1991. Monty opened his law practice in 1994 focusing on civil litigation and criminal defense work. His primary office is in Gaithersburg. Monty is a lifelong resident of Maryland, having left the area only to attend graduate school. Monty is married to Staci and has three children, Devin, Cameron, and Amanda. He has served as the Bender JCC Maccabi ice hockey coach for the last five years.
Council of Advisors
Daniel H. Abramowitz
David S. Bender
Stuart Bindeman
Dean Eisen
Bernard Forseter
Greg Friedman
The Honorable Douglas F. Gansler
Beth Glassman
Toni Goodman
Eric Kassoff
Michael Kay
Mark Lerner
Michael Smith Liss
Jeffrey Linowes
Lawrence Mann
Alan Meltzer
Pamela Nadell, PhD
Robert Phillips
Julie Silver
Kathy Sklar
Marc Solomon
Robin Taub
Michael E. Winer
Susan Zuckerman
Past Presidents
Dale Singer z"l
Heidi Brodsky
Marcella E. Cohen
Scott Cohen
The Honorable Stuart E. Eizenstat
Barry P. Forman
Michael S. Gildenhorn
Felicia K. Gottdenker
Lesley Israel
Rosalyn Levy Jonas
Edward H. Kaplan
Robert P. Kogod
Samuel Lehrman
Harry M. Linowes
Steven D. Lustig
Philip N. Margolius
Sydney M. Polakoff
Richard B. Reff, M.D.
Beth C. Sloan
Andrew M. Stern
Bradley C. Stillman
John D. VerStandig
Bernard M. Weisz