Bender JCC Board Officers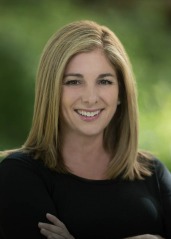 Heidi Brodsky
Bio for Heidi Brodsky
HEIDI BRODSKY received her bachelor's degree from the University of Pennsylvania and her juris doctor degree from American University's Washington College of Law. She has worked as a community volunteer and organizer for the past 20 years. Most recently, she has worked for D.C. Volunteer Lawyers Project representing the best interests of children in Washington D.C Superior Court. Heidi is married to Michael S. Brodsky and has three daughters, Alexa, Claire and Jillian. She has served on the Bender JCC Board since 2009.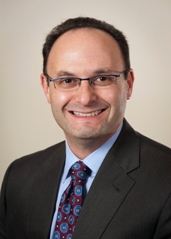 Arthur Polott
Bio for Arthur Polott
ARTHUR POLOTT owns and runs Gateway Legal Placements, LLC. He holds a bachelor's degree from The University of Texas at Austin and a JD from Case Western Reserve University School of Law. He serves on the regional board of the Anti-Defamation League and has served on the executive board of The Jewish Federation of Greater Washington. He has served on the Bender JCC Board since 2011 and in 2014 he received the Esther Leah Ritz Emerging Leaders Award.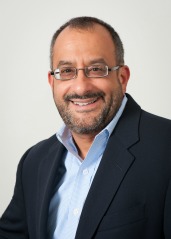 Brian Gaines
Bio for Brian Gaines
BRIAN GAINES is CEO at MdBio Foundation, Inc., a nonprofit organization that provides science, technology, engineering and mathematics education opportunities. He has a bachelor's degree from the State University of New York at Albany. He has served on the Bender JCC Board since 2013.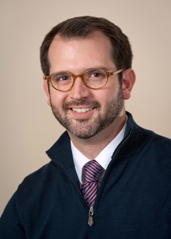 Andrew Chod
Bio for Andrew Chod
ANDREW CHOD is a vice president at Minkoff Development Corporation. He has a bachelor's degree from Syracuse University. He has served on the board of C&O Canal Trust and is a graduate of the Leadership Montgomery program. He has served on the Bender JCC Board since 2011.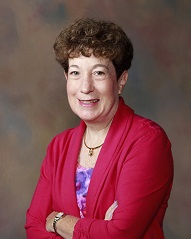 Dale Singer
Bio for Dale Singer
DALE SINGER is executive director of Renal Physicians Association. She is president of the American Association of Medical Society Executives. Dale holds a bachelor's degree in journalism and a master's degree in health care administration from the University of Maryland. She is an active member, board member and volunteer at B'nai Israel Congregation. She has served as chair of the Bender JCC Lessans Family Annual Book Festival, and has been a member of the Bender JCC Board since 2014.
Noam Fischman
Bio for Noam Fischman
Noam Fischman is a Shareholder in the DC office of Polsinelli P.C., and serves as the Co-Chair of the firm's Working Group dedicated to litigation arising from merger and acquisition activity. Noam also counsels several area nonprofit organizations about corporate governance and risk-mitigation issues. Noam graduated from Rutgers College and received a Juris Doctor degree from the George Washington University National Law Center. Noam and his family are congregants at Shaare Torah. Previously, Noam served on Shaare Torah's Board of Directors and as its Vice President of Operations. Noam is a first-term member of the Bender JCC Board.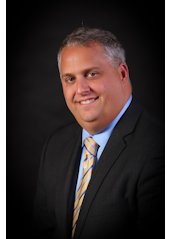 Adam Polsky
Bio for Adam Polsky
ADAM POLSKY is the owner and managing attorney at Peak Settlements. He holds a bachelor's degree from the University of Michigan and a Juris Doctor degree from Brooklyn Law School. He is active as a member and volunteer at Shaare Torah Congregation. Adam has served on the Bender JCC Board since 2011.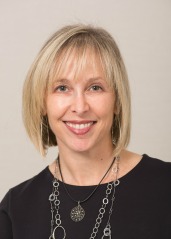 Felicia K. Gottdenker
Bio for Felicia K. Gottdenker
FELICIA GOTTDENKER graduated from Syracuse University and spent 12 years working in the retail business. In 2001, she moved to the DC area from Wilkes-Barre, Pennsylvania, where she was involved with the Jewish Community Center and Federation. Lisie has served on the Bender JCC Board since 2004. She is also on the board of JCCA, the umbrella continental organization of the JCC movement. She and her husband, Michael have 3 children, Eliana (18), Noah (17) and Olivia (13) and live in Bethesda. All three children attended nursery school at the Bender JCC.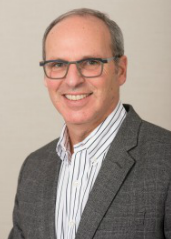 Michael Feinstein
Bio for Michael Feinstein
Michael Feinstein has been the Chief Executive Officer of the Jewish Community Center of Greater Washington since January 2009. Prior to becoming the CEO, he served as the Chief Operating Officer of the Center for three years. Michael works with the Center's board to develop strategic direction and leads the organization's professional staff. He has over 25 years of experience as both a consultant to and leader of entrepreneurial businesses and nonprofit organizations. As an executive coach he has helped leaders manage change and create a new, more successful future for themselves and their organizations. He has owned and managed businesses in the manufacturing, service, and high-tech industries, and served in a variety of lay leadership roles in community and nonprofit organizations before becoming a Jewish communal professional. Michael has a certificate in leadership coaching from Georgetown University. He received his B.A. in public policy from Duke University and his M.B.A. in public/nonprofit management and finance from Columbia University.
Board of Directors
Daryle Bobb
Bio for Daryle Bobb
DARYLE BOBB is vice president of business development for Towel Tracker, LLC, and is portfolio manager for CSC Serviceworks. He is co-founder and past president of Most Valuable Kids, a nonprofit organization that offers underserved children access to sports and entertainment events through an online ticket donation and reward system. Daryle was a board member and trustee of the Hebrew Home of Greater Washington from 1995 to 2000. Currently, he serves on the board of governors of Woodmont Country Club and is a board member of Jewish Foundation for Group Homes.
Nathan Bortnick
Bio for Nathan Bortnick
NATHAN BORTNICK is assistant vice president at HBW Group, a full-service local commercial real estate firm. A graduate of the Wexner Heritage Program, Nathan has served on the Bender JCC Board since 2011.
Elana Fine
Bio for Elana Fine
ELANA FINE is Managing Director of the Dingman Center for Entrepreneurship at University of Maryland's Robert H. Smith School of Business. Elana is also an adjunct faculty member with the Smith School's Management & Organization department and part of the national teaching team for NSF's ICorps program. Elana earned an MBA in Finance and Accounting from the University of Chicago's Booth School of Business in 2002, and earned a BS in Finance, magna cum laude, from the Smith School of Business at the University of Maryland, College Park, in 1997. Elana was recently named a Tech Titan by Washingtonian Magazine, "Power Women in Tech" by Tech Bisnow and "50 On Fire" by In The Capital. She is also a contributor to the Washington Post Capital Business. Elana resides in Potomac, Maryland, with her husband and two children (who both attended JCC Preschool and Camp JCC). Elana and her family are congregants at B'nai Israel.
Brett Friedman
Bio for Brett Friedman
BRETT FRIEDMAN is a Certified Financial Planner and Director of Business Development at DeLeon & Stang, Certified Public Accountants and Advisors. He specializes in tax and financial planning for individuals and corporations. His expertise extends to investment management, insurance and employee benefits, and estate and retirement planning. Brett resides in North Potomac, Maryland, with his wife, Stivaly, and son, Austin. He enjoys music, exercising, and cheering for D.C. sports teams. Brett grew up in the Rockville area and has been involved in JCC activities his entire life. He was elected to the board of directors in 2016.
Samuel Gallo
Bio for Samuel Gallo
SAMUEL GALLO is Chief Investment Officer of the University of Maryland Foundation (d/b/a/ University System of Maryland Foundation, Inc.). He is responsible for the investment of over $1.2 billion in endowment and operating fund assets for the benefit of 21 higher education institutions. Sam's experience includes leadership roles with PricewaterhouseCoopers (PwC), where he assisted asset managers and institutional investors on achieving industry best practices; Ennis Knupp & Associates, where he co-led front-office investment strategy manager research on hedge fund of funds, multi-strategy, commodity, and real-return hedge funds, built the operational due diligence practice, and serviced public plan sponsors in structuring alternative investment portfolios; and as a trader/portfolio manager at a Chicago proprietary trading organization, managing over $8 billion in daily derivative transactions. Sam is the president of the Chartered Alternative Investment Analyst (CAIA) Association Washington D.C. Chapter, investment committee chairman of the JCC of Greater Washington, and an advisory member to several industry forums such as the Alternative Investor Forum, Institutional Investor Endowment & Foundation Forum, Managed Funds Association Institutional Investor Council, and member of the Washington Area Investor Forum. During the summer of 2016, Sam will be joining Bethesda, Maryland's Suburban Hospital Foundation board – a Johns Hopkins Hospital. Sam was recognized, in 2015, by Institutional Investor Publishing as one of the top four foundation of year CIOs. He is also the award winning recipient of Institutional Investor Endowment & Foundation Forum's most effective foundation CIO in developing and instituting enhanced institutional governance. Additionally, Sam was named by CIO Magazine in 2014 as one of the top five most innovative foundation CIOs. He is the recipient of Money Management Intelligence's 2012 public fund rising star award. During 2011, Sam testified as a subject matter specialist before the U.S. Department of Labor on the characteristics of alternative investments. Sam is also a former member of the University of Illinois Board Of Trustees, appointed by former Illinois Governor Jim Edgar, as the first ever student member of the Board with full voting privileges. Sam earned a Masters in Business Administration with Honors from the University of Chicago's Booth School of Business and two Bachelor of Science degrees with High Honors in both Accounting and Finance from the University of Illinois.
Ron Gorfinkel
Bio for Ron Gorfinkel
RON GORFINKEL is founder and chief executive officer of Royal Airport Concierge Service, which he established post-9/11 in order to assist high-end travelers with the challenges of increasing airport complexities. He grew up in Holon, a city south of Tel Aviv. After his service in the Israeli army paratroopers elite Unit 101, Ron served at the Israeli Embassy in the United States, protecting three of Israel's ambassadors to the United States from 1998-2004. He is a first-term Bender JCC Board member.
Lisa Gunty
Bio for Lisa Gunty
LISA GUNTY holds a bachelor's degree in economics from Trinity College and an MBA from Wharton School of Business. She worked in various departments of an investment bank and was principal of an international private equity firm. Lisa serves on the boards of Stone Soup Films, a 501(c)(3) company that creates and donates promotional films to nonprofit organizations in Washington, DC, and of the Anchor Fund, a 501(c)(3) company that provides emergency funds and support to victims of domestic abuse and neglect in the DC Metropolitan area . She also volunteers at Sidwell Friends School and has served on the board of Harbor School, including as its Chair. She has served on the Bender JCC Board since 2015.
Meredith Jacobs
Bio for Meredith Jacobs
MEREDITH JACOBS, JWI's vice president of marketing and communications, is an award-winning journalist and former editor-in-chief of Washington Jewish Week. She is the author of The Modern Jewish Mom's Guide to Shabbat: Connect and Celebrate—Bring Your Family Together with the Friday Night Meal (HarperCollins) and co-author, with her daughter Sofie, of Just Between Us: A No-Stress, No-Rules Journal for Girls and Their Moms (Chronicle Books, Spring 2010). She is cofounder and editor of ModernJewishMom.com, now part of MyJewishLearning's Kveller.com. Meredith has hosted the radio show "Connecting Family" on Baltimore's NPR affiliate WYPR, DC101's "Jew Rock Marathon" and "Modern Jewish Mom" for XM's Radio Hanukkah. She has also been seen cooking potato latkes and matzo balls on TV — on The Jewish Channel's holiday television special "Modern Jewish Mom" and on WUSA-TV's 9NewsNow. Meredith previously served as the director of family programming for Sixth & I Historic Synagogue and facilitator for the Washington, D.C. Mother's Circle (for non-Jewish women raising Jewish children). Most significantly, Meredith is wife to Jonathan and mother to Sofie and Jules.
Holli Beckerman Jaffe
Bio for Holli Beckerman Jaffe
HOLLI BECKERMAN JAFFE is senior policy officer, ethics, at the National Institutes of Health. She received a bachelor's degree from the State University of New York at Binghamton, and a juris doctor degree from the Washington College of Law, American University. She volunteers at Walter Johnson High School and Congregation B'nai Tzedek. She has served on the Bender JCC Board since 2013.
Rami Kandel
Bio for Rami Kandel
RAMI KANDEL holds a bachelor's degree from the University of Maryland and is the Business Development Manager at 3M Health Information Systems. He has coached the Bender JCC boys' soccer team at the Mid-Atlantic Junior Games. In 2005, Rami and his wife Melanie established the David Lev Kandel Memorial Endowment Fund in memory of their son. The purpose of the fund is to support the Camp JCC inclusion program. Rami has served on the Bender JCC Board since 2015.
Marc Korman
Bio for Marc Korman
MARC KORMAN was born and raised in Montgomery County. Marc attended Montgomery County Public Schools and graduated from Richard Montgomery High School. He attended college at the University of Southern California and returned to Montgomery County while working on Capitol Hill. On Capitol Hill, Marc worked for two Democratic Members of Congress on an array of policy issues including transportation, healthcare, and the environment.Marc earned his Master's degree in Government from Johns Hopkins University. He went on to receive his law degree from the University of Maryland where he was awarded the Public Service Award. He currently practices law at a firm in Washington, DC and has been a co-recipient of the firm's Pro Bono Award. Marc Korman was elected to the Maryland House of Delegates in 2014. Marc was elected to the Maryland House of Delegates in 2014 and currently serves on the Appropriations Committee. He previously served as an elected member of the Montgomery County Democratic Central Committee, chair of the Western Montgomery County Citizens Advisory Board, and on the Board of Directors of the Bethesda Urban Partnership. Marc lives with his wife, Rebecca; son, Harrison; and daughter, Abby, in Bethesda.
Jennifer Lavinbuk
Bio for Jennifer Lavinbuk
JENNIFER LAVINBUK is a partner at Mercer, a global human resources consulting firm. She has nearly two decades of experiences advising public and private organizations on a wide variety of human capital issues, including total-rewards strategy, executive and employee compensation, and career design. Jennifer earned her B.A. from the University of Pennsylvania and also serves on the board of B'nai B'rith Homecrest House, a local non-profit that provides housing for seniors. Her children, Jacob and Lucy, attend CESJDS and participate in the Bender JCC's Kids After School (KAS) Program. In 2017, Jennifer joined other women from the Bender JCC community on a JWRP trip to Israel.
Robin London
Bio for Robin London
ROBIN LONDON was born and raised in New York City. She moved to Washington DC for law school in 1994 and has lived in the area ever since. Robin and her husband, Jeremy London, have three children, two daughters ages 15 and 13 and a son age 10. Robin spent 18 years at AOL leading their global advertising policy group and is currently the Head of Worldwide Display Ad Policy at Amazon. In the community, she spends her time working on event and fundraising committees at local Jewish organizations and her children's schools. She is currently the co-chair of the Next Gen Board at the United States Holocaust Memorial Museum.
Jill Myers
Bio for Jill Myers
JILL MYERS is an experienced financial professional and Certified Public Accountant. She serves as a Contract CFO for several non-profit organizations in the Washington area. An expert on nonprofit finances and former audit manager with Deloitte, Jill previously worked as Chief Financial Officer and Controller of Hebrew Home of Greater Washington (now CESLC). Jill's current clients include the JCRC of Greater Washington, Israel on Campus Coalition. Jill recently served on the board of the Charles E. Smith Jewish Day School, where her two sons attend, as the Chair of the Audit Committee and member of the Development and Trustees Committees. Jill graduated from the University of Maryland, and can often be found in the body pump, yoga and NIA classes at the JCC or cycling outdoors.
Helen Rubin
Bio for Helen Rubin
HELEN RUBIN is a retired certified public accountant. She has a bachelor's degree from Hunter College and the University of Maryland. She serves on the board of the Greater Washington chapter of Hunter University's Alumni Association, and as a chair of her homeowner's association. Helen has served on the Bender JCC Board since 2011.
Reed Sexter
Bio for Reed Sexter
REED SEXTER is a partner at Grossberg Yochelson Fox & Beyda. He holds a bachelor's degree from the University of Michigan and a juris doctor degree from the Maurice A. Deane School of Law at Hofstra University. He has volunteered for The Jewish Federation of Greater Washington. He has served on the Bender JCC Board since 2012.
Jenny Shtipelman
Bio for Jenny Shtipelman
JENNY SHTIPELMAN has been leading individuals and businesses in the Wasington, D.C. area to financial success for nearly 20 years. A valuable consultant and resource, her expertise in banking and ability to effectively streamline processes make her a sought-after professional in the region. With a rare blend of marketing and operational strengths, Ms. Shtipelman has achieved notewortyh results and is recognized for her success in growing sales and profits. Her strategic approach is reflected in her work as a Financial Advisor/Advisor Coach at Ameriprise Financial, formerly American Express Financial Advisors, where she started assisting in millions of dollars in investments to the company. Her marketing and consulting capability is demonstrated further in her work as a Business Banking Officer at Citibank FSB where she managed over 150 million dollars in business deposits and loans. Currently a SVP, Commercial Relationship Manager at EagleBank, she focuses on expanding and supporting the Bank's clients in MD, D.C., and VA. Ms. Shtipelman received her BBA from the George Washington University. She has a Small Business Consulting Certification, a Financial Management Certification from Cornell University, and an ActionCFO Advisor Certification. Ms. Shtipelman serves on the Board of the FBI Citizens Academy Alumni Association of WDC . D.C. Commercial Real Estate Women Association honored her with an Esprit de Corps Award in 2008 for her contributions to the organization. Ms. Shtipelman was voted one of the Top 100 Bankers in the Greater D.C. area by readers of Smart CEO magazine. She is an active member of CADRE and a number of other non-profit and industry trade organizations in the Washington, D.C. area, where she reside.
Matthew Weinberg
Bio for Matthew Weinberg
MATTHEW WEINBERG is CEO of The Weinberg Group, an FDA regulatory consulting firm. He holds bachelor's and master's degrees from Carnegie-Mellon University. He has served on the board of The Jewish Federation of Greater Washington, the Charles E. Smith Jewish Day School and the Food and Drug Law Institute. Matthew is the founder of Building Steps, a nonprofit organization that exposes bright, underserved high school students to science and technology-based careers. He is a graduate of the Wexner Heritage fellowship program. Matthew is married to Robin Hettleman and together they have three children. He has served on the Bender JCC Board since 2007.
Bruce Wiener
Bio for Bruce Wiener
BRUCE WIENER was born and raised in and around Detroit, Michigan. He attended the University of Michigan, where he received his undergraduate and law degrees. Bruce and his wife Rochelle moved the area in 1984, where Bruce began practicing law in Washington, D.C. He worked for several law firms and the federal government until he he established Wiener Financial Management, an independent financial advisor business, in 1998. Bruce has been involved in various local Jewish organizations, including serving as the president of Beth Sholom in Potomac and participating in the Investment Committee for the Bender JCC of Greater Washington. Bruce and Rochelle have two sons – Daniel (who lives in Denver with his wife Rachel and their daughter Sadie) and Ari (who lives in Boston with his wife Francesca).
Council of Advisors
Daniel H. Abramowitz
David S. Bender
Stuart Bindeman
Dean Eisen
Bernard Forseter
Greg Friedman
The Honorable Douglas F. Gansler
Eric Kassoff
Michael Kay
Mark Lerner
Michael Smith Liss
Jeffrey Linowes
Lawrence Mann
Alan Meltzer
Pamela Nadell, PhD
Robert Phillips
Howard Ross
Julie Silver
Kathy Sklar
Marc Solomon
Bradley C. Stillman
Robin Taub
Michael E. Winer
Susan Zuckerman
Past Presidents
Marcella E. Cohen
Scott Cohen
The Honorable Stuart E. Eizenstat
Barry P. Forman
Michael S. Gildenhorn
Lesley Israel
Rosalyn Levy Jonas
Edward H. Kaplan
Robert P. Kogod
Samuel Lehrman
Harry M. Linowes
Steven D. Lustig
Philip N. Margolius
Sydney M. Polakoff
Richard B. Reff, M.D.
Beth C. Sloan
Andrew M. Stern
Bradley C. Stillman
John D. VerStandig
Bernard M. Weisz