Laugh out loud, reconnect with Israel and reflect on Jewish life and the human experience with films at the Bender JCC. Films are as diverse as the Bender JCC itself, produced and directed by a bevy of international talent from around the globe, including Israel and the U.S.
---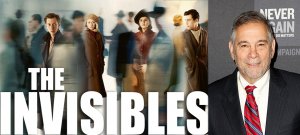 PASSPORT J: THE INVISIBLES
Talkback with guest speaker, Michael Berenbaum.
Monday, April 26 l 5:00 PM l $10
German/English Subtitles l Docudrama l 110 minutes
We present this compelling film in commemoration of Yom HaShoah. It is a testament to the willpower, resourcefulness, and sheer chance needed to survive against incredible odds.
In June 1943, while the German government infamously declared Berlin "judenfrei"—free of Jews, 1,700 Jewish Berliners managed to survive in the Nazi capital. In this extraordinary film, director Claus Raefle tells the story of four of those Jewish "invisibles" who hid in plain sight throughout the war. The Invisibles brings suspense to a remarkable, true story by using a hybrid of documentary and highly accomplished dramatizations.
On Friday, April 23, you will receive a link to screen the film, The Invisibles. Watch it on your own, any time between Friday, April 23 and Monday, April 26. Please screen it before the discussion.
Join us virtually on Monday, April 26, at 5:00 PM for the talkback and Q&A with our guest speaker, Michael Berenbaum. He is an American scholar, professor, rabbi, writer, and filmmaker, who specializes in the study of the Holocaust.
**You will receive the link for the talkback on the morning of April 26.
Questions?
Contact Frieda Enoch: fenoch@benderjccgw.org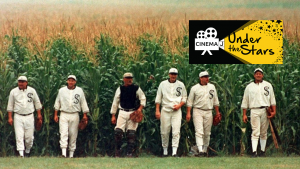 CINEMA J Under the Stars: Field of Dreams
Thursday, May 13 l 8:30 PM | $30 per car | $10 snack pack add-on
Join us for the premiere of the Bender JCC's new drive-in movie theatre with a screening of Field of Dreams. This Best Picture nominee brings the joy of family together with the ghosts of baseball's past. Enjoy this classic, heartwarming story of a farmer who brings "Shoeless" Joe Jackson and others back to life for the love of the game. This event is the perfect opportunity to gather safely together with your family and the JCC Community. Doors open at 7:30 PM. The movie will begin at 8:30 PM.
PLEASE PURCHASE YOUR TICKETS ONLINE IN ADVANCE. We will not have a box office open for walk up ticket purchases.
We are excited to partner with Curbside Kitchen to bring a vegetarian food truck to pre-order dinner and enjoy while you watch the movie. More details coming soon.