The Delivering Good Network is the Bender JCC's centralized and sustained effort to engage volunteers in doing critical social action work in our community. It focuses on 5 key areas of impact: Hunger, Housing, Immigrants, Environment, and Inclusion. Want to get involved?
The Giving Lobby through February 1
Our Giving Lobby has 4 different ways you can Deliver Good this month.
---
Manna Food Drive
All items will be donated to MANNA
---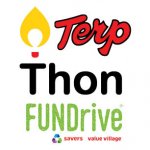 TerpThon FUNDrive 
Donate clothing, shoes, bath/bedding, toys, games, books, and kitchen items
A UMD student-run organization to raise funds for Children's National Hospital
---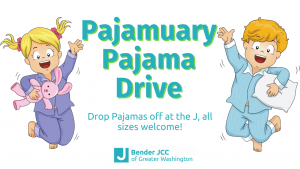 Pajamuary
Collection runs through January
Drop Off Location: Front Lobby
Help a family in need this winter and donate a new set of pajamas! All donations will be sent to Comfort Cases. Their mission is to inspire communities to bring dignity and hope to youth in foster care through Comfort, Community, Character, and Compassion. Comfort cases provide backpacks full of comforting items to babies, children, and teens entering foster care. Can't make it to the JCC? Feel free to purchase items directly off their Wishlist at any time.
If you have any questions, contact Jen Radosh at jradosh@benderjccgw.org.


---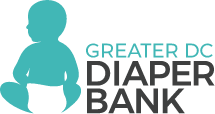 Formula & "Wipe Out" Drive
Ongoing
The Bender JCC will be a donation drop-off site for the Greater DC Diaper Bank. We are looking for unopened/unexpired formula. We would also love WIPES! Wipes are the most requested item and the DC Diaper Bank hopes to have a "Wipe Out Summer". There are over 160 drop-off sites in this region, so if the JCC is out of your way, please go to whatever one is closest to you. Thank you all in advance for helping families get the nutrition they need!!! Please drop off donations in a large green bucket in the lobby. For Questions, contact Jennifer Radosh at jradosh@benderjccgw.org.
---
Here are the good works we did during 2020 – 2021: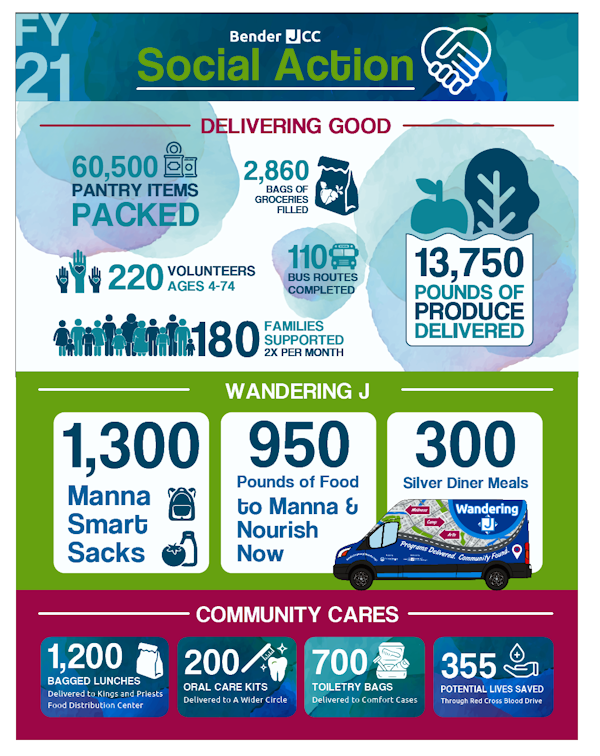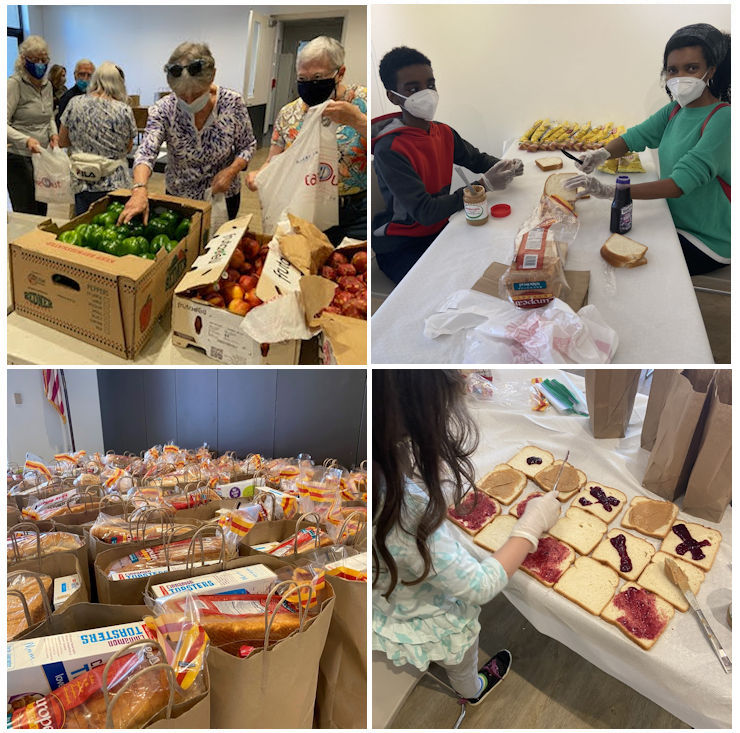 The Delivering Good Network has worked with the following partners



Special thanks to Harris Teeter for their donation to this project
Look for the Delivering Good symbol on upcoming programs to find out how the Bender JCC is making an impact in all our departments. 🤝 👐
Fill out our survey to receive future updates or provide suggestions you may have. Be on the lookout for upcoming events.
Monday, February 20th
10:00 AM - 12:00 PM
Free RSVP
President's Day of Service
Monday, February 20, 2023
10-11:30 AM
Spend your day off as a Day ON for service. Join us for a project benefitting our neighbors in need.
This project is suitable for all ages. SSL hours provided.
Contact Lauren Dworkin at ldworkin@benderjccgw.org for more information.