Dinner of Champions: Supporting Inclusion at Camp JCC
Saturday, November 17, 2018
Thank you to those who generously supported Camp JCC's inclusion program by attending the Dinner of Champions on Saturday night, making a donation, being a sponsor, buying a tribute book ad, or by participating in the raffle. We sold out well in advance of the evening, and raised much-needed funds to support Camp JCC's inclusion program! Thank you for making this possible, and congratulations to our honorees, award winners, and inductees!
See all that your donations do at Camp JCC
 Save the date for next year: Saturday, November 23, 2019
---
IRENE AND ABE POLLIN HUMANITARIAN AWARD
Lerner | Cohen | Tanenbaum Family
Annette M. Lerner and Theodore N. Lerner
Judy Lenkin Lerner and Mark D. Lerner
Debra Lerner Cohen and Edward L. Cohen
Marla Lerner Tanenbaum and Robert K. Tanenbaum

Read more about the Lerner Family
GREATER WASHINGTON JEWISH SPORTS HALL OF FAME INDUCTEES
Joseph Band, Statistician
Jerry Herson, Arm Wrestling
Devin Kay, Golf
Haley Skarupa, Ice Hockey
Ben Stern, Cross Country
HYMAN M. AND PHILLIP D. PERLO HIGH SCHOOL ATHLETE
Justin Bobb, Soccer
Crystal Bridge, Basketball
Logan Ehrlich, Ice Hockey
Matthew Gunty, Lacrosse
Erica Hjelle, Swimming
Zev Katz, Basketball
Robert Schain, Lacrosse
For questions please contact Jodi Shulimson at JShulimson@benderjccgw.org.
Thank you to our event sponsors*
SHOOTING STAR SPONSORS



---
SUPERSTAR SPONSORS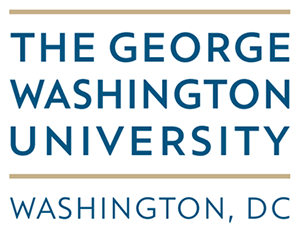 Phyllis, Ralph, Steven and Ellen Gittleson
Barbara and Jerry Herson
Lawrence Silverstein
Lew Wolff and Bud Selig
---
SHINING STAR SPONSORS
The Abramson Family
     The Gary and Pennie Abramson Charitable Foundation
     Galena-Yorktown Foundation
     The Rona and Jeffrey Abramson Foundation
Bevilacqua Helfant Ventures
Carol and Gary Berman
Mikel and David Blair
The Bobb Family
     Sandy and Stanley Bobb
     Beth and Daryle Bobb
     Jodi and Rodd Macklin
     Tammy Mendelson
David Bonderman
James G. Davis Construction Corporation
Eric S. Kassoff/Wilkes Artis
Robert Kerns
Amy and Alan Meltzer
Wendy and Matthew Morris
Irene Pollin
Potomac Law Group, PLLC
Ahuva and Aaron Orlofsky/Orlo
Kathy and Tom Raffa/RAFFA PC
Heather and Andrew Sachs
Joanna and Reed Sexter
The Carlynn and Lawrence Silverman Family Foundation
     Carlynn Silverman
     Lisa and Bruce Harwood
     Amy and Barry Dickstein
Fabienne and Doug Silverman
Audrey and Steve Wasser
Janyse and Bernie Weisz
---
ALL-STAR SPONSORS
Crest Cleaners
EagleBank
Drs. Ensor, Johnson & Lewis
David Falk/FAME
Hilary Dworkin and Norman Freidkin
Heather and Steven Freidkin
Goodman-Gable-Gould/Adjusters International
Melanie and Larry Nussdorf
Joan Paregol
Amanda and Curtis Polk
Lissa and Andrew Shorr
Helene Weisz and Richard Lieberman
Cindy and Richard Zitelman
---
STAR SPONSORS
Alston & Bird
Deborah and David Astrove/Friedlander, Misler PLLC
Wendi and Daniel Abramowitz
Shalom Baranes
Heidi and Michael Brodsky
Yvonne and Jeffrey Distenfeld
Ambassador Stuart E. Eizenstat
Deborah and Steven Epstein
Jill and Donnie Gross
Leslie and Samuel Kaplan
Rebecca and Marc Korman
Ellen and Stuart Lessans
Robin and Jeremy London
Karen and Scott Nudelman
James and Theodore Pedas Family Foundation
Marie and Steve Schram/Shapiro Lifschitz & Schram
Alison and John Shulman
Susan and Brad Stillman
---
Thank you to those who have purchased one or more tables
Joyce and Joseph Band
Edith Black
Tina and Andrew Bridge
Lisa and Murry Gunty
Pamela and Mark Hjelle
Kathy and Glenn Katz
Michael Kay
Stacy and Greg Lubar
Tara and Jarrod Patten
Helen and Albert Pollin
Anita and Arthur Polott
Sarah and Devin Schain
Lissa and Andrew Shorr
Penny and Tony Skarupa
Eve and Andrew Stern
Heather Strauss and Paul Hudson
Spring Valley Pediatrics, PLLC
Audrey and Steve Wasser
*Reflects sponsors as of 11.8.18