The Bender JCC wants to welcome parents raising Jewish children into our community!
Our Jewish Family Ambassadors (JFAs) goal is to help connect you with other parents in your neighborhood, to local programming, and to whatever else might interest you in the Jewish community.
As the parent of a child under the age of six, you'll have the opportunity to meet with me over coffee, or virtually if you prefer; and the chance to learn about exciting family activities that are available for your little ones where you live. Included is a JFA welcome gift tote filled with goodies. Our treat!
If you live in Montgomery County and are raising a Jewish child 5 and under, sign up here!
Meet Your Neighborhood Ambassadors!
Pamela Gottlieb (JFA – Bethesda, Chevy Chase)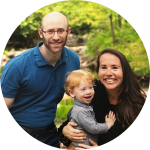 Areas Served: Bethesda, Cabin John, Chevy Chase, Glen Echo
Pamela grew up in Lexington, Kentucky, attended Emory University and moved to DC after graduation. After years in Cleveland Park & Dupont, she has settled in Rockville with her husband Daniel and son Ari. She is looking forward to building community and introducing parents to each other. She loves baking for family & friends and coming up with new and creative challah flavors.
---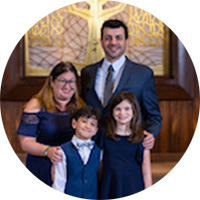 Lauri Greenberg (JFA – Rockville Potomac)
Areas Served: North Bethesda, Rockville, Potomac
I'm Lauri Greenberg, I grew up in Pikesville. I attended a small college in Maryland and graduate school in Baltimore. I live with my husband Dan and our two kids, Alyssa and Sammy. We are recent Montgomery County transplants. I worked for 10 years as a psychotherapist and was a stay at home mom raising my kid and teaching. During the pandemic, I discovered my love for early childhood education! I am currently a part time teacher at the Bender JCC and work with local camps to ensure that it meets inclusivity for campers! I'm so excited to bring fun Jewish programming to the area and meet more local families!
---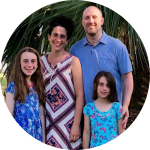 Robin Ofner (JFA – Upcounty)
Areas Served: Ashton, Brookville, Clarksburg, Damascus, Derwood, Gaithersburg, Germantown, Montgomery Village, North Potomac, Olney, Sandy Spring
Robin grew up in New York, attended the University of Rochester and Carnegie Mellon University, and soon after moved to the DC area. After first living in Rockville, she moved to Clarksburg with her husband and two daughters. Robin and her husband own a web design business and Robin also tutors high school students in math and writing. She belongs to Temple Beth Ami in Rockville. Robin thinks it is so important for new parents to connect with each other. So as a family ambassador, Robin is excited to meet Jewish families in upper Montgomery County and connect them to each other. She plays the cello and is currently teaching her daughters to play.
---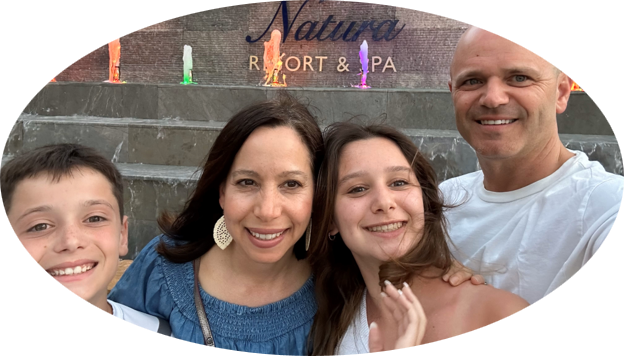 Stacey Singer (JFA – Silver Spring, Kensington, Takoma Park)
Areas Served: Aspen Hill, Colesville, Kensington, Silver Spring, Spencerville, Wheaton, Takoma Park
Stacey is excited to be part of the JFA Program. She is originally from Philadelphia but has spent the last 17 years living in Montgomery County! Stacey resides in Kensington, MD with her husband Mike, and two children, Madison and Darren, along with their pup DJ. Stacey enjoys exercising, reading, and taking long walks in the park with DJ. In addition to her role at JFA, Stacey teaches at Temple Emanuel Religious School, where her family has been a member for many years. She serves on the Board of Education and Membership Committee at her Temple. Stacey is looking forward to planning lots of fun and engaging activities for both adults and children through the JFA program. She can't wait to meet you and your amazing family!
---
For questions about the Jewish Family Ambassador initiative, please contact the J Family Programs Director Jennifer Radosh or call 301-348-3848.

SIGN UP TO MEET YOUR NEIGHBORHOOD JFA