Registration is Now Open through our New Community Portal!
If you are looking for:
Mah Jongg

Canasta

Bridge

Painting

Ceramics

Hebrew & Yiddish Classes

and Special Programs
please visit our Community Portal
Visit our Registration Page for additional information on registering for classes.
New FEATURED CLASSES
Tuesday, October 4th
10:00 AM - 12:30 PM
Free RSVP

U.S. Citizenship Class
Tuesdays | 10:00 AM – 12:30 PM | Free (Students may join after the start date)
The Bender JCC is pleased to once again offer U.S. Citizenship classes. The 10-week session will be held once a week in person at the Bender JCC. *Please note you must be fully vaccinated to attend.
Classes will focus on the ability to understand and answer the questions at the Naturalization Interview. The class will be taught by our very popular and experienced teacher John Schmelzer. Through the program you will learn about U.S. history, the structure of the government, and civics. Students will practice answering the questions on the Application for Naturalization, Form N-400 and questions asked in the citizenship interview. All instructional materials will be provided.
Please note to be eligible for this class a student must:
Be able to speak and understand English (your English does not need to be perfect).
Read and write a simple sentence in English (your spelling does not need to be perfect).
Have had your Permanent Resident Card (green card) for at least 3 years.
Please contact Marcie Blackman at (301) 348-3808 for more information.
---
Our registration system works best using Google Chrome.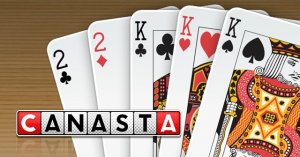 Canasta Classes
Canasta – Wednesdays | 10:00 AM -12:00 PM – 10/12,10/19, 10/26 and 11/2
$70 – Members | $85 – General Public
The old craze is new again and Canasta is hot! It is one of the most popular and loved card games with an exciting mix of strategy, luck, and skill. This 4 session class will be taught by our very popular instructor, Michele Heffner, and is designed for those new to the game or individuals who'd like to brush up on their skills. Learn the rules, strategies, and scoring with a hands-on play of this intriguing and challenging game. This class will be taught in person at the Bender JCC. *Space limited to 8 participants.
For more information or to register go to contact Marcie Blackman at 301-348-3808