The Bender JCC celebrates Judaism throughout the year with a variety of holiday celebrations and observances, family and community gatherings, and festive workshops.
Center Celebrations
Center-wide and festive for the entire family, Center celebrations incorporate the entire Bender JCC community for celebrations featuring activities for all ages.
Questions about Bender JCC holiday and Center celebrations? Contact us!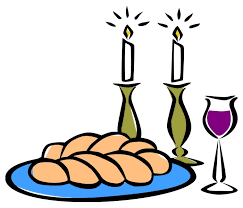 Join us at the Bender JCC to welcome Shabbat with a BANG!
All families with young children are invited to Shabbat Shabbang! No JCC Membership required. This is a program designed to create a community of new and old friends (older siblings welcome!). We will share in a seasonally-inspired gourmet meal and dessert and then participate in a creative and enriching craft and entertainment program that will be fun for both children and parents.
Purchase your discounted tickets before May 10.
Parents: Please be sure children are supervised at all times.
Event Cost for tickets purchased before May 10:
-$11 per adult
-$7 per child age 2+
-Under 2, Free
-$40 for families of five or more
Ticket prices go up May 10.
EVENT DETAILS
Schedule of Events:
5:45 p.m. Appetizers in the Atrium and welcoming of families into each room
6:00 p.m. Shabbat blessing recited
6:10 p.m. Buffet opens
6:30 p.m. Craft and entertainment (A great time for adults to eat while kids play!)
7:00 p.m. Dessert in the Lobby and Shabbang with Open Gym and a DJ Dance Party
For more information, contact Lauren Dworkin or call 301-348-3837.
Sunday, May 19th
1:00 - 4:00 PM
FREE admission! FREE parking* & METRO accessible.
Overflow parking available at B'nai Israel and CESJDS lower school.
*Rain or Shine*
The Montgomery County Jewish community will come together for our annual community celebration in honor of Israel's independence, sponsored by the Jewish Federation of Greater Washington. The Bender JCC is proud to host this event bringing together synagogues, community organizations and local agencies. Israel Fest will feature a bounce house safari experience, interactive art projects, Israeli folk dancing, an Israeli DJ spinning the latest hits out of Israel, kosher food from Oh Mama Grill and Sunflower Bakery, commercial products and Israeli art.
Come experience JVOICE – a Eurovision style singing competition!
Israel Fest 2019
On the Stage
CALLING ALL LOCAL VOCALISTS
As part of this year's Israel Fest, the Bender JCC is holding J-VOICE: A Singing Competition, as a tribute to Eurovision (Europe's biggest televised singing contest. The contestant from Israel, Netta Barzilai won) which will be held in Tel Aviv this year.  Auditions will be scheduled throughout the day on Tuesday, April 30 from 10:00 AM – 8:00 PM at the Bender JCC.
If you think you've got the pipes, sign up to audition to be part of this exciting competition!
*groups, solo artists, etc, are all encouraged to apply.
**Applicants under the age of 18 must have permission from a parent or guardian.
AUDITION INFORMATION
Tuesday, April 30 | 10:00 AM – 8:00 PM at the Bender JCC
Contestants should prepare one song for their audition (not to exceed 4 minutes).
Contestants must provide a CD, MP3 Player, or thumb drive with their music to audition with (if applicable).
All contestants are responsible for supplying their own instruments (if applicable).
Those who make it past the initial auditions are eligible to perform for our celebrity judges and the entire festival on Sunday, May 19. The winning performance will receive a grand prize of $300.
---
Activities
J-Voice Singing Competition
Safari Bounce House Experience
Interactive Art Projects
Israeli Folk Dancing
Israeli DJ spinning the latest hits out of Israel
Food Vendors
It is the policy of the Bender JCC to allow photographs and video footage of participants to be used in Bender JCC produced materials, including but not limited to websites, brochures, posters and other printed materials. Participants may request that photographs and video footage not be used by completing a form requested from the membership desk.



Sunday, June 2nd
11:00 AM - 2:00 PM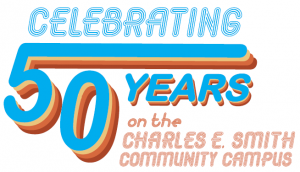 Party like it's 1969!
Please join us for a free fun-filled community celebration on:
Sunday, June 2 | 11:00 AM – 2:00 PM
Bender JCC
6125 Montrose Road, Rockville, MD
LIVE MUSIC BY: Meredith Seidel + Soul Fusion
ACTIVITIES INCLUDE:
Moon Bounce
Tye-Dye Station (shirts provided for kids)
Face Painting
Balloon Artists
Tattoo Station
Cupcakes*
Antique Cars
Games
Hamburgers, Veggie Burgers and Hotdogs available for purchase*
Selfie Station
*Dietary Laws Observed