The Bender JCC celebrates Judaism throughout the year with a variety of holiday celebrations and observances, family and community gatherings, and festive workshops.
Center Celebrations
Center-wide and festive for the entire family, Center celebrations incorporate the entire Bender JCC community for celebrations featuring activities for all ages.
Questions about Bender JCC holiday and Center celebrations? Contact us!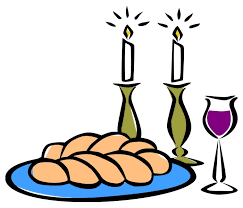 Join us at the Bender JCC to welcome Shabbat with a BANG!
Families participating in the JFamily Ambassador program and the Bender-Dosik Parenting Center are invited to Shabbat Shabbang, a program designed to create a community of new and old friends. We will share in a seasonally-inspired gourmet meal (wine included) with entertainment from the One-Man-Band Peter McCory that will be fun for both children and parents.
Parents: Please be sure children are supervised at all times.
Event Cost for tickets :
-$13 per adult
-$8 per child age 2+
-Under 2, Free
-$45 for families of five or more
Schedule of Events:
5:45 PM Appetizers and welcome
6:00 PM Shabbat blessing recited
6:10 PM Buffet opens
6:30 PM Entertainment (A great time for adults to eat while kids play!)
7:00 PM Dessert and Shabbang with Open Gym
For more info, contact Deb Rosenberg or call 301-348-3847.
The Bender JCC in partnership with LEV Experience is proud to present the 5th Annual Women's Seder: A Time To Shine.
Reception | 5:30 – 6:00 PM
Seder | 6:00 – 8:00 PM
In partnership with LEV Experience, we will make time for ourselves and begin the practice of embracing the now. We will give ourselves permission to stand in the sun and shine. Led by Devorah Buxbaum, join us for a night of questions and reflections, challenges and responses, sharing and discussion, singing and dancing, food and wine and so much more. This is your time to discover new ideas for your seder and yourself. This evening is sure to stay with you long after the last plate is cleared.
Single Ticket: $45
Reserved table for 9: $400
To every thing there is a season,
and a time to every purpose under the heaven:
A time to be born, a time to die;
a time to plant, and a time to pluck up that which is planted;
A time to kill, and a time to heal;
a time to break down, and a time to build up;
A time to weep, and a time to laugh;
a time to mourn, and a time to dance;
A time to cast away stones, and a time to gather stones together;
a time to embrace, and a time to refrain from embracing;
A time to get, and a time to lose;
a time to keep, and a time to cast away;
A time to rend, and a time to sew;
a time to keep silence, and a time to speak;
A time to love, and a time to hate;
A time of war, and a time of peace.
ꟷ Ecclesiastes 3:1-8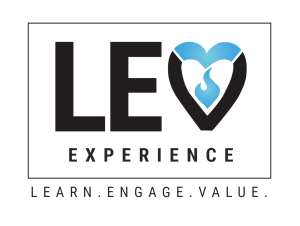 For more information, please contact Lisa Del Sesto or 301-348-3756.