The Bender JCC celebrates Judaism throughout the year with a variety of holiday celebrations and observances, family and community gatherings, and festive workshops.
Center Celebrations
Center-wide and festive for the entire family, Center celebrations incorporate the entire Bender JCC community for celebrations featuring activities for all ages.
Questions about Bender JCC holiday and Center celebrations? Contact us!
Monday, January 20th
10:00 AM - 12:00 PM
Free RSVP
Please join us for this event of service!
Spend your Day of Service at the J! Join us for a series of service projects benefiting The Children's Inn at NIH. We will be creating Thoughtful Treasures Mailbox Gifts. This will be followed by a dance performance and story reading inspired by the life of Martin Luther King Jr. in the Kreeger Theater (Free).
Thoughtful Treasures Mailbox Gifts
Bring happiness to a child's stay at The Inn by making Thoughtful Treasures for their mailboxes. Each resident family receives a key to their own mailbox, where a special treasure is awaiting each patient and sibling every day.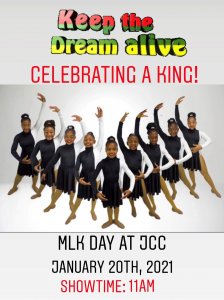 Dance Performance
For more information, please contact Lauren Dworkin at: 301-348-3837 or email ldworkin@benderjccgw.org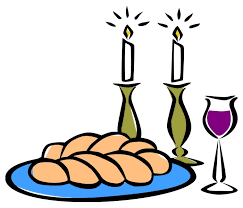 Join us at the Bender JCC to welcome Shabbat with a BANG!
Families participating in the JFamily Ambassador program and the Bender-Dosik Parenting Center are invited to Shabbat Shabbang, a program designed to create a community of new and old friends. We will share in a seasonally-inspired gourmet meat meal and then participate in a creative and enriching craft and entertainment program that will be fun for both children and parents.
Purchase your discounted tickets before February 14.
Parents: Please be sure children are supervised at all times.
Event Cost for tickets before February 14:
-$11 per adult
-$7 per child age 2+
-Under 2, Free
-$40 for families of five or more
Event Cost for tickets :
-$13 per adult
-$8 per child age 2+
-Under 2, Free
-$45 for families of five or more
EVENT DETAILS
Schedule of Events:
5:45 PM Appetizers in the Atrium and welcoming of families into each room
6:00 PM Shabbat blessing recited
6:10 PM Buffet opens
6:30 PM Craft and entertainment (A great time for adults to eat while kids play!)
7:00 PM Dessert in the Lobby and Shabbang with Open Gym and a DJ Dance Party
For more information, contact Lauren Dworkin or call 301-348-3837.