LESSANS FAMILY Literary Series
Love to read? Enjoy meaningful discussions?  The Bender JCC is thrilled to announce that we are bringing back our in-person Summer Book Club, as part of our Lessans Family Literary Series. This program will be held outdoors (weather permitting).   We are fortunate to welcome Bender JCC community member Deborah Kalb who will serve as our moderator.   It's a great way to safely gather, make new friends, and engage in interesting conversation.  All are welcome.

---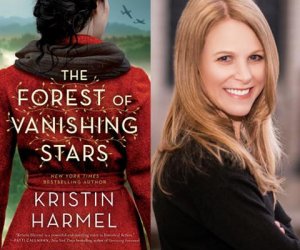 The Forest of Vanishing Stars by Kristin Harmel
Tuesday, July 12 | 11:00 AM | Free
After being stolen from her wealthy German parents and raised in the unforgiving wilderness of Eastern Europe, a young woman finds herself alone in 1941 after her kidnapper dies. Her solitary existence is interrupted, however, when she happens upon a group of Jews fleeing the Nazi terror. Stunned to learn what's happening in the outside world, she vows to teach the group all she can about surviving in the forest—and in turn, they teach her some surprising lessons about opening her heart after years of isolation. But when she is betrayed and escapes into a German-occupied village, her past and present come together in a shocking collision that could change everything.

---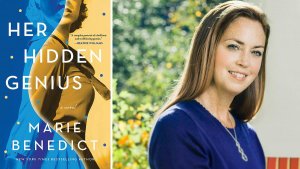 Her Hidden Genius by Marie Benedict
Tuesday, August 2 | 11:00 AM | Free
Rosalind Franklin has always been an outsider ― brilliant, but different. Whether working at the laboratory she adored in Paris or toiling at a university in London, she feels closest to the science, those unchanging laws of physics and chemistry that guide her experiments. When she is assigned to work on DNA, she believes she can unearth its secrets.
Rosalind knows if she just takes one more X-ray picture―one more after thousands―she can unlock the building blocks of life. Never again will she have to listen to her colleagues complain about her, especially Maurice Wilkins who'd rather conspire about genetics with James Watson and Francis Crick than work alongside her.  Then it finally happens―the double helix structure of DNA reveals itself to her with perfect clarity. But what unfolds next, Rosalind could have never predicted.

---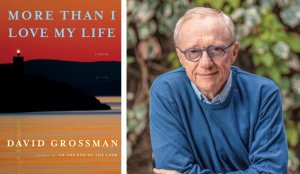 More Than I Love My Life by David Grossman
Tuesday, August 30 | 11:00 AM | Free
More Than I Love My Life is the story of three women: Vera, age ninety; her middle-aged daughter, Nina; and her granddaughter, Gili, who at thirty-nine is a filmmaker and a wary consumer of affection. A bitter secret divides each mother and daughter pair, though Gili— abandoned by Nina when she was just three—has always been close to her grandmother. With Gili making the arrangements, they travel together to Goli Otok, a barren island off the coast of Croatia, where Vera, then a young widow, was imprisoned and tortured for three years after she refused to betray her husband's memory and denounce him as an enemy of the people. This unlikely journey—filtered through the lens of Gili's camera, as she seeks to make a film that might help explain her life—lays bare the intertwining of fear, love, and mercy, and the complex overlapping demands of romantic and parental passion.

---