The Selma Sweetbaum Senior Satellite Program (Senior Satellite Program) strives to prevent isolation, improve nutrition, build community and enable participants to age in place with appropriate connections to support services. In addition to providing hot, nutritious kosher lunches, the program offers health and wellness opportunities such as exercise classes, blood pressure screenings, discussions, lectures and social programs to engage and stimulate the mind and spirit.
Tuesdays @ the J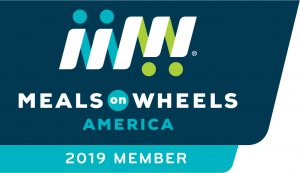 Every Tuesday at the J!
PROGRAM SCHEDULE
10:00 – 11:00 AM:            Chair Exercise with Marsha Bokman
11:00 AM – 12:00 PM:     Musical Memories with Frieda Enoch – Sing-a-Long or just listen!
Song Circle: 1st and 3rd Tuesday
12:00 – 1:00 PM:               Lunch (Suggested $5 donation)
---
JANUARY MENUS
January 7:  Meat/Spinach Lasagna, Mixed Veggie, Bean Vinaigrette
January 14:  Baked Salmon, Sweet Potato, Ratatouille
January 21:  Chicken Fricassee, Couscous, Mixed Veggies
January 28:  Beef Stew, Kasha Varnishkas, Veggie Medley  
---
WINTER WEATHER POLICY:  If Montgomery County Schools have a delayed opening or are closed, we will NOT meet.
For more information, contact Linda Wechsler or call 301-348-3893.