Family Engagement with the Bender JCC & PJ Library
With Covid health restrictions limiting our in-person abilities, all family engagement programs including Bender-Dosik Parenting Center classes will be linked on this Jplay page.
What is J Play?
The Bender JCC of Greater Washington, along with PJ Library, welcomes Montgomery County families to join us for fun-filled Jewish experiences both inside and outside the walls of the Bender JCC.  Through play dates, community events, and holiday celebrations we aim to connect families and build friendships in their geographic area (Playdates occur throughout MoCo, not just Rockville).
The Bender JCC embraces and welcomes the diversity of our community and encourages everyone to seek meaning and fulfillment by participating in our rich programming inspired by our Jewish heritage.  We open our doors to everyone, including people of all backgrounds, religions, abilities, sexual orientations, and interfaith couples and families. Inclusion permeates our Center.
Bond with your little ones in a nurturing and hands-on environment and connect with new families at the Bender-Dosik Parenting Center!
Our parenting center provides activities, classes, and educational opportunities for the whole family. Celebrate Jewish holidays, cultivate essential developmental skills, create play-filled memories, and much more in a warm, welcoming community.
What else can families with young children do at the Bender JCC?
From our renowned preschool and camp programs to our resource-packed parenting center, children and families thrive at the Bender JCC. The Bender JCC provides activities, classes, and educational opportunities for the whole family.  Celebrate Jewish holidays, cultivate essential developmental skills, create play-filled memories, and much more.  The Bender JCC also offers a fantastic fitness experience for your young ones. Children can make a splash in our indoor and outdoor pools, run around in our children's play gyms, and take entry-level sports, arts, dance, and music courses.
Looking for Preschool Sports? Click here
PJ Library
Parents of small children know that stories are for more than just bedtime. The wonderful habit of ending your child's busy day by reading together inspired this popular national program funded in part through the Harold Grinspoon Foundation. Greater Washington families raising Jewish children between the ages of 6 months and 8 years old. Subscriptions (one per family) are offered on a first-come, first-served basis. Invite friends, family, and neighbors to join in as well!

Join a growing global community of more than 200,000 PJ Library families throughout North America and Israel and sign up today!
Visit PJ Library of Greater Washington to learn more about our local PJ Library Community.
Keshet Sfarim
Keshet Sfarim is an IAC enrichment program for families with children ages 2-8. To cultivate a connection to Judaism, this program brings together Hebrew language learning with Israeli culture through hand-picked children's books. During the school year, families will receive books carefully selected by educators, and delivered to their homes once a month.
.8-2 למשפחות עם ילדים בגילאים  IAC קשת היא תכנית העשרה מבית
דרך טיפוח הקשר ליהדות
.התכנית מפגישה בין למידת השפה העברית לתרבות הישראלית באמצעות ספרי ילדים שנכתבו על ידי מיטב הסופרים הישראלים
במהלך השנה ישלחו ישירות לבית אחת לחודש ספרי ילדים מטובי הסופרים אשר נבחרו בקפידה על ידי אנשי חינוך
Visit Keshet Sfarim to learn how to sign up.
Please contact Jennifer Radosh, our Family Program Coordinator, at jradosh@benderjccgw.org or 301-348-3848 with any questions, suggestions, or just to help out!
---
ONGOING J Play EVENTS
---
UPCOMING J Play EVENTS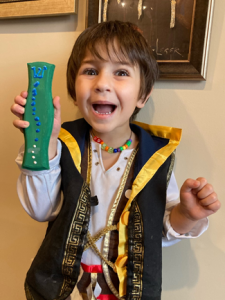 Family MyZuzah Making
Sunday, February 26 | 2:15 – 3:00 PM
Sunday, February 26 | 3:30 – 4:15 PM (Bender JCC Preschool Only)
Cost:
Child 1 $25 (includes kosher scroll & mezuzah)
Child 2 $10 (no kosher scroll, includes mezuzah)
Child 3 $10 (no kosher scroll, includes mezuzah)
Add on Kosher scroll for $45
Location: Social Hall Join the J for an exciting day of mezuzah decorating and learning!
MyZuzah will explain in a super kid-friendly way what a mezuzah is and what it is used for. MyZuzah will provide the mezuzah cases that kids decorate, and a kosher scroll for the first mezuzah case per family (valued at $90).
Kids will even get to practice parts of writing their own scroll!
We are also including a special family gym from 2 – 4 PM for participants in this program so they can play before or after their scheduled time.
If you have any questions about this program, contact Jennifer Radosh at jradosh@benderjccgw.org.
This program is made possible with the support of MyZuzah.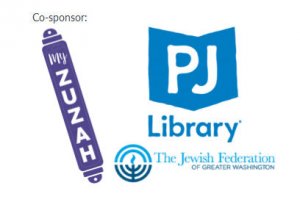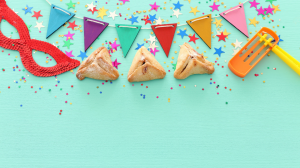 VIRTUAL Bim Bom Bag (Purim): Explore Jewish Themes & Holidays with the Bender JCC!
Cost: $18 (Please purchase 1 ticket per child)
The Bender JCC presents a bagtastic and exciting opportunity to learn about Jewish customs and holidays through arts & crafts, stories, and discussions. When you sign up, we will hand-deliver* Jewish-themed arts & crafts activities to your door to work on independently with your kid(s). A few days later we will get together over zoom and share our creative crafts, read a story, and learn cool facts about the Jewish topic. This program is perfect for children 3+ years old.
Sign up deadline:
· Wednesday, March 1
· Receive your bag by: Monday, March 6
· Zoom accompaniment program: Thursday, March 9, 4:30 PM
*Contactless deliveries are for Montgomery County zip codes only, if we cannot access your home from the outdoors, please email Jennifer Radosh at jradosh@benderjccgw.org and we will make arrangements.
---
Our registration system works best using Google Chrome.