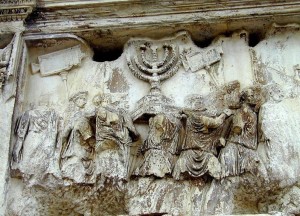 The Biblical Archaeology Forum (BAF) begins its thirty-fifth year this autumn. This season we will welcome presentations from Johns Hopkins Egyptologist Betsy Bryan, a scholar of early Judaism Lawrence Schiffman of NYU, and George Washington University professor Eric Cline discussing excavations at Megiddo (Biblical Armageddon). A National Geographic archaeologist will update us on the restoration of the Church of the Holy Sepulcher. We will also be joined by the husband and wife team of Eric and Carol Meyer of Duke University; and by Christopher Gregg of George Mason University, who will lead us on a tour of the Roman Forum as it was in antiquity.
Please join us for a series of eight scholarly lectures on the latest archaeological research findings and related fields such as history, art, and texts of ancient times in the Near East and Eastern Mediterranean. No reservations.
Fees per lecture are
free – high school students;
$5 – Residents of CES Life Communities, college students, and co-sponsors;
$8 – BASONOVA & Bender JCC members, a
$10 – the general public.
Pay at the door – cash or check only
To subscribe to the entire 8 session lecture series for $48, or for more information, please contact BAF.JCCGW@gmail.com.
2019-2020 SEASON all lectures via zoom
Wednesday, August 5th
8:00 PM
Israelite and Persian Perspectives on Babylon's Great Monuments: The Tower of Babel and the Ishtar Gate
David Vanderhooft
The Hebrew Bible is very familiar with the city of Babylon and refers to it more often than any other city beyond Israel. Babylon was understood as the quintessential foreign city. Its massive architecture, particular topography, and learned traditions inspired both respect and condemnation. The story of the "city and tower" in Genesis 11:1–9 even concedes, contrary to the arguments of most interpreters, that the tower was actually completed. It stood, in a literary sense, as the pole around which Israel's historical narratives revolve.
Meanwhile, for the earliest Achaemenid kings of the Persian empire, Babylon offered architectural examples for use in their new imperial style. One structure in particular, the Ishtar Gate of Babylon, made a dramatic impression and prompted construction of an exact replica at Tol-e Ajori, a site west of Persepolis excavated in recent years by a joint Italian- Iranian team. The structure at Tol-e Ajori represents a kind of celebration in brick of Babylon's cosmic monumentality.
David Vanderhooft is Associate Professor in the Theology Department at Boston College
---
BAF and its sister organization in Northern Virginia (BASONOVA), are delighted to announce a joint resumption of their lecture series on the ancient Near East and Eastern Mediterranean. This series will be broadcast "live" via Zoom, and "attendees" will be able to direct questions of the presenters.
How to Access the Lecture Series
We will announce additions to the line-up of presenters on a regular basis, as it is our aim to offer more than one event each month. Members will also receive a regular listing of recommended lectures in the public domain.
If you wish to subscribe to the series*, please access the BASONOVA PayPal portal and use a credit card for a one-year subscription ($35 per family). Go to: http://www.basonova.org/membership-form.html
It is also possible to access the series one lecture at a time, for $6 per lecture. To receive your single-lecture Zoom invitation, go to: http://www.basonova.org/next-lecture-reservation.html
*Maryland residents will be enrolled in BAF and Virginians will be enrolled in BASONOVA. There is no advantage in enrolling in one group versus the other, only that when in-person lectures begin again you will be apportioned to the group that matches your state of residence.