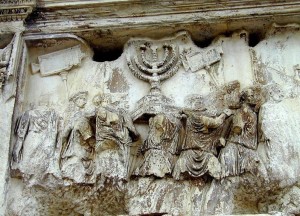 The Biblical Archaeology Forum (BAF) begins its thirty-fifth year this autumn. This season we will welcome presentations from Johns Hopkins Egyptologist Betsy Bryan, a scholar of early Judaism Lawrence Schiffman of NYU, and George Washington University professor Eric Cline discussing excavations at Megiddo (Biblical Armageddon). A National Geographic archaeologist will update us on the restoration of the Church of the Holy Sepulcher. We will also be joined by the husband and wife team of Eric and Carol Meyer of Duke University; and by Christopher Gregg of George Mason University, who will lead us on a tour of the Roman Forum as it was in antiquity.
Please join us for a series of eight scholarly lectures on the latest archaeological research findings and related fields such as history, art, and texts of ancient times in the Near East and Eastern Mediterranean. No reservations.
Fees per lecture are
free – high school students;
$5 – Residents of CES Life Communities, college students, and co-sponsors;
$8 – BASONOVA & Bender JCC members, a
$10 – the general public.
To subscribe to the entire 8 session lecture series for $48, or for more information, please contact BAF.JCCGW@gmail.com.
2022-2023 SEASON all lectures via zoom
Wednesday, August 24th
8:00 PM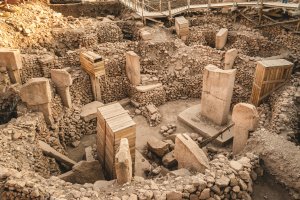 The Earliest Cult Centers in the World?: Göbekli Tepe and its Contemporaries
Wednesday, August 24, 2022 at 8 PM via Zoom
Jennifer Tobin
Since the time of their discovery in 1996, the ruins at Göbekli Tepe, near Şanlıurfa, Turkey, have generated heated discussions among archaeologists. Excavations have revealed a series of large, circular structures, whose two central T-shaped pillars supported wooden roofs. Other, smaller T-pillars were incorporated into the buildings' stone walls. Carvings of animals adorned these pillars – birds, bulls, foxes, spiders, snakes, and scorpions – suggesting that cultic activities occurred here.
Remarkably, these buildings were constructed in the 10th millennium BCE, at a time when the builders had not yet adopted the arts of agriculture and animal husbandry. This presentation reviews the controversies surrounding the function of the buildings, as well as the circumstances of their construction and demolition. It will also demonstrate that Göbekli Tepe is not a unique phenomenon, by presenting a recently discovered contemporary site, Karahan Tepe.
Jennifer Tobin, Associate Professor Emerita, Department of Classics and Mediterranean Studies at the University of Illinois at Chicago
---
How to Access the Twice Monthly BAF/BASONOVA Zoom Lecture Series
If you wish to subscribe to the lecture series, please access the BASONOVA PayPal portal and use a credit card for an annual subscription ($35 per family). Go to: http://www.basonova.org/ membership-form.html
It is also possible to access the series one lecture at a time, for $7 per lecture. To reserve your single-lecture Zoom spot for this event, wait 10 days before the scheduled date and then go to: http://www.basonova.org/ next-lecture-reservation.html
Questions: info@basonova.org
Wednesday, September 21st
7:00 PM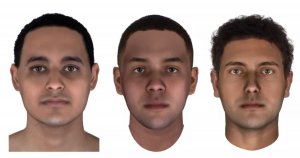 Genetic Forensics and Ancient DNA
Wednesday, September 21, 2022, at the Bender JCC
Dr. Ellen Greytak
Director of Bioinformatics, Parabon NanoLabs
Advancements in the analysis of challenging DNA samples have led to groundbreaking new technologies that are revolutionizing forensic DNA analysis for law enforcement investigations and historians of ancient times.
Beyond identifying a known suspect in a database, we can now generate new leads for violent crimes by predicting the likely physical appearance of the suspect and connecting them to distant relatives in public genetic genealogy databases. These techniques have helped solve hundreds of cold cases in the last few years, many of which required analysis of tiny, highly degraded forensic DNA samples using genome sequencing.
Success on such samples has been driven by the incorporation of technological advancements from the field of ancient DNA analysis. As a demonstration of ancient and forensic DNA's joint power, we applied our DNA phenotyping tools to ancient DNA data from Egyptian mummies.
This talk will discuss the challenges of forensic DNA, ancient DNA techniques that are helping drive success in forensic cases, and how these two fields contribute to one another to learn more about what happened decades ago in cold cases and thousands of years ago in human history.
Wednesday, December 14th
8:00 PM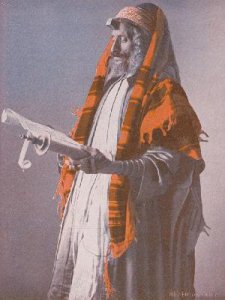 Strong Inscriptional Confirmations of People in the Hebrew Bible
Wednesday, December 14, 2022, at 8 pm via Zoom
Lawrence Mykytiuk, Purdue University
How many people named in just the Five Books of Moses have been confirmed by historians?
Bible-era inscriptions confirm the historical reality of more than 55 persons in the entire twenty-four books Hebrew Bible (Tanach). Most of these inscriptions are from the lifetime of the people in the Bible.
Of 43 Hebrew monarchs in the Hebrew Bible, 16 have been confirmed: 45% of the kings of the northern kingdom of Israel and 30% of the kings of Judah. These confirmations are about 3/8 of the Bible's Hebrew monarchs. Also confirmed have been 25 of approximately 160 Gentile monarchs in the Hebrew Bible or about 15%.
Finally, more than 14 royal officials, priests, and others have been confirmed as recorded in inscriptions; several more await publication. These persons are Hebrew, Assyrian, and Babylonian, plus Persian-empire governors who might not have been Persian. Examples illustrate the two ways researchers identify a biblical person in an inscription.
---
How to Access the Twice Monthly BAF/BASONOVA Zoom Lecture Series
If you wish to subscribe to the lecture series, please access the BASONOVA PayPal portal and use a credit card for an annual subscription ($35 per family). Go to: http://www.basonova.org/ membership-form.html
It is also possible to access the series one lecture at a time, for $7 per lecture. To reserve your single-lecture Zoom spot for this event, wait 10 days before the scheduled date and then go to: http://www.basonova.org/ next-lecture-reservation.html
Questions: info@basonova.org