Executive Staff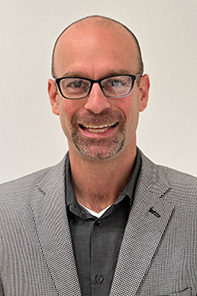 Josh Bender has spent the last 20 years in leadership roles spanning the JCC, Jewish camping, synagogue, and Jewish Day School worlds. He brings an eclectic background in both executive and educational leadership in the Jewish non-profit sector. Josh is a graduate of DSLTI, a leadership program at the Jewish Theological Seminary, holds a Master's Degree in Jewish Education from Baltimore Hebrew Institute of Towson University, and a bachelor's degree from Penn State University in English Writing. Josh grew up in the JCC movement in Wilkes-Barre, Pennsylvania where he learned his love of song leading and playing the guitar in JCC camp and youth groups. Josh is married to Julie and has 4 children, Noah, Jacob, Ethan, and Sophie.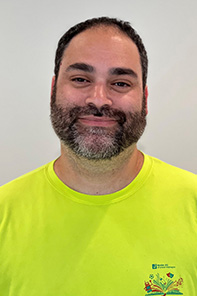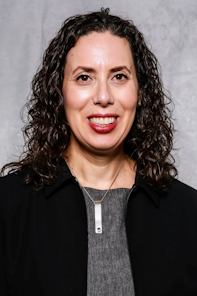 Sarah D. Feinberg has spent her career working in nonprofit management across the Jewish community. She is passionate about creating positive work environments, strengthening internal systems to realize organizational mission, and fostering community. She began her career in Jewish education and has held positions at NCJW, Inc and the U.S. Holocaust Memorial Museum, Combined Jewish Philanthropies and Brandeis University. She holds an M.B.A. and Certificate in Nonprofit Management from Boston University and a B.A. in History from Barnard College. When she is not strategizing, building relationships, and crunching numbers, she enjoys flexing her creative muscle through photography, cooking, and gardening. Sarah lives in Silver Spring, MD with her daughter.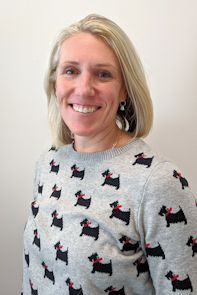 Prior to serving as the Bender JCC's Chief Program Officer, Susan Fischer joined the staff as the Sports and Rec Director and later the Director of Youth and Teens. Susan currently oversees the development, delivery, and evaluation of the agency's programs that support families with young children. This includes the Early Childhood Education Center, Parenting Center, licensed after school child care program, after school enrichment programs, and Camp JCC, as well as the Arts and Culture and Senior Services programs. Before moving to the Greater Washington area, Susan worked for 15 years as a successful Academic Administrator at two New England private schools, serving as Director of Athletics and the Head of the Middle School. She earned a BA from William Smith College and was a two-sport college athlete earning All-American honors.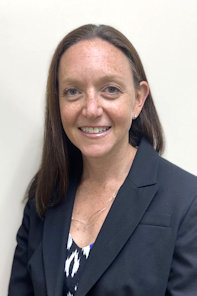 Rachel Ossman joined the Bender JCC Development team in 2019 and in July 2021 became the Chief Development Officer where she oversees all the fundraising initiatives. Rachel has over 20 years of Jewish communal experience, beginning at Johns Hopkins University Hillel and working in Development at Hillels of Greater Philadelphia. She then worked as the Development Director at University of Delaware Hillel and Cornell Hillel. Rachel earned her Bachelors of Arts in Psychology from Rutgers University and a Masters in Higher Education Administration from New York University. She is an avid runner, baker, and fitness instructor which includes teaching classes at the Bender JCC. Rachel is married to Hal and is a parent to two daughters (both alumnae of the Bender ECC).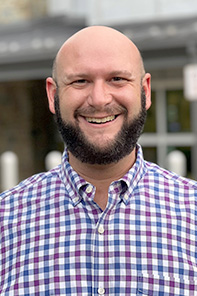 Brandon is an empathetic leader, thoughtful storyteller, and forward-acting marketer with 10+ years of experience as a writer, advisor, strategist, and in-house director for Jewish community organizations. He's a "nice Jewish boy" turned creative professional who believes compelling content and distinctive design can help ensure the survival of Jewish communities, culture, and traditions. Brandon is a former Jewish summer camper, an alumnus of two Jewish day schools, and grew up in Jewish Community Centers: the first home run he ever hit was on a JCC baseball field. Brandon is eager to apply his talent and vision to the Bender JCC. His digital and traditional marketing expertise includes brand strategy and positioning, editorial planning and creative content development, and social media strategy. Brandon started his career as a writer for publications including the Baltimore Jewish Times and co-founded a popular digital music magazine. These experiences taught him that engaging communications begin with two parties seeking a deeper understanding of one another and that great content should always be helpful, interesting, and entertaining. When the Great Recession led Brandon away from journalism, he began specializing in content marketing, helping organizations communicate more authentically and consistently. Brandon recently moved to Montgomery County with his partner Whitney and their two dogs, Gabby and Toby. When he's not wordsmithing, Brandon is likely buried in a new novel, crossing cities off his bucket list, or playing guitar. He lives for live music.
Susan Krupka
Accounting
Ed Berkowitz
Jennifer Wenk
Fatima Kamara
Jason Weinstein
Imelda Avellaneda
Arts & Adults
Frieda Enoch
Lindsay Frankel
Marcie Blackman
Rivka Degani
Rachel Elazar
Camp JCC
Talin Tahmasian
Michael Sherman
Allison Buchman
Communications & Marketing
Mauricio Garcia
Aryn Schriner
Early Childhood Education
Sarah Meytin
Tricia Wolper
Lauren Dworkin
Jennifer Radosh
Emma Hertzberg
Health & Fitness
Mike Holmes
Caroline Cardullo
Sherry Narayan
Paul Macias
Human Resources
Rebecca Brossy
Member and Guest Services
Deb Rosenberg
Kim Daniels
Art Thomas
Cynthia Anderson
Ariana Cabrera
Julio Jimenez
Eder Morales
Taffy Sassoon
Recreation, Youth, & Teens
Kindy Diallo
Rentals
Maytal Regev
Ellen Kraft
Noel Kendall
Inclusion
Kate Falls
Heather Strauss
Eva Cowen
Additional Contact Information