Message from Michael

June 2018
Our Journey
The Bender JCC's 2018 Annual Meeting was held on June 12. Our annual meeting serves as a transition point. It gives us an opportunity to thank our outgoing board members and review what we accomplished during the previous year, and then shift to welcome our new board members and think about how we will move forward into the next year. It is fitting that the meeting generally coincides with the Torah reading cycle in the Book of Numbers or, in Hebrew, B'midbar, in the wilderness.  Rabbi Jonathan Sacks explains that Exodus is about the journey from slavery; B'midbar is about the journey to the Promised Land. And, I'm sure we all remember that what should have been a short, joyous, optimistic journey turned out to be 40 years of wandering in the wilderness. Rabbi Sacks contrasts these two books, and life, by explaining that "the journey from is always easier than the journey to."
For the past several years, we have been on our own journey of sorts. From a building and facilities in need of significant updating to a state-of-the-art facility. It has taken the commitment of donors, board leaders and staff to bring us to the verge of completion with only the lobby remaining. This journey has transformed our space in how we use and how we feel in it. And, to everyone who traveled on this journey, I cannot thank you enough.
I would like to focus on another journey that we started this year. A journey to rethink how we engage and serve our community. This is a journey of purpose, and it began when our board identified that our new mission is "to cultivate communities in a warm and inclusive environment to celebrate Jewish life and values."
This mission speaks directly to the three core values that together differentiate us from every other Jewish organization:
First is welcoming – We welcome by reaching out, embracing diversity and building relationships. We are not interested in the one-time transaction, we are in it for long-term engagement with all of our stakeholders.
Next is inclusive – We are inclusive in the broadest sense. We are a judgement-free zone. Pluralistic. Accessible. Multi-generational. We help people create their own Jewish lives and journeys. When we say "we welcome and include everyone," we do mean everyone, regardless of background, race, religion, ethnicity, age, gender or ability.
Last is community – We are a community of communities. We are the only place for the entire Jewish community and we are the place where the broader community participates as well.
Everything we do is focused on being welcoming and inclusive to individuals and families, and cultivating the creation of communities. This mission tells the world "how" we will create the future. But it does not tell us where the Promised Land is, or what it looks like when we get there. Painting that picture is our next step and we don't want to spend 40 years wandering in the desert to figure it out.
As we prepare to define our vision of success, we can learn a lot by looking in the mirror to better understand ourselves and inform our direction. The 2017 Greater Washington Jewish Community Demographic Study provided a picture of who our community is today. We can use this as the starting point in our GPS to help determine our destination.
On the macro level, we learned that Jewish community in the DC area has grown by 37% since 2003 and now numbers nearly 300,000. This makes us arguably the third largest Jewish community in the U.S. We also learned that all of that growth has occurred in Northern Virginia and the District of Columbia, with Suburban Maryland's population being stable.
If we zoom into lower Montgomery County, we can see that our community exhibits a number of differences from those in Northern Virginia, DC and even other parts of suburban Maryland. For example, when it comes to engagement in Jewish life, we learned that 63% of Jews in lower Montgomery County are immersed or highly involved compared with 46% in the rest of the DC area. Further, only 5% of the Jews in lower Montgomery County are minimally involved compared with 15% in the rest of the DC area. That seems to speak well of the vibrancy of Jewish life in our neighborhood.
If we dig a little deeper we learn that there are still many areas in which we can improve. Here's a sampling:
When it comes to diversity, we learned that in lower Montgomery County, 29% of Jewish households are intermarried and 6% have at least one person who identifies as LGBTQ. Yet, only 32% of intermarried Jews in lower Montgomery County feel that our community is very welcoming, and only 23% of LGBTQ individuals feel that our community is very welcoming.
If welcoming is at our core, what is the Bender JCC's role in helping the other 68% of intermarried Jews and 77% of LGBTQ Jews in lower Montgomery County feel very welcomed?
When it comes to age, we're older. 28% of lower Montgomery County Jews are 65+ compared to 17% for the rest of the metro area.
If inclusion is at our core, what is our role in assuring that our growing senior population – both active and frail – are included in Jewish life and community activities?
When it comes to Jewish life, 82% of lower Montgomery County Jews said that being part of a Jewish community is essential or important to Judaism, yet 45% say they feel little, or not at all a part of the local Jewish community.
If community is at our core, how can the Bender JCC expand our outreach efforts and include those who feel that community is important but are disconnected from our community?
The study includes many other data points that fill in the picture of our local community. The data is only meaningful if we put it to use by identifying the gap between where we are and what we think our Promised Land should look like, and then use our mission to guide our path.
The Bender JCC has a central role to play in cultivating our community of the future. But to reach the Promised Land, we will need to partner with the Jewish Federation, our sister agencies , nd many others.  It will take clarity of vision, belief in our purpose and laser focus to create a thriving community for all who want to be welcomed and included. There is a role for each of us to play and I invite you to be part of this journey.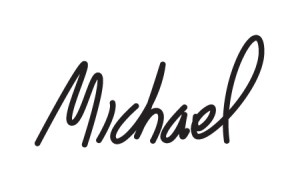 Michael Feinstein
CEO & President
Message from Heidi
May 2018
Are our best days ahead or behind?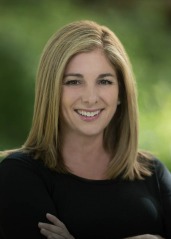 Last Friday night, my family and I enjoyed Shabbat dinner at the home of Sara and Rabbi Mendel Bluming of the Chabad of Potomac.
During the meal, Rabbi Bluming asked us whether we thought our very best days were ahead of us, or behind us. It is not surprising that the teenagers in the room believed that most of their best days lie ahead. But, what about the rest of us who are middle-aged and older?
Many at the table were optimistic, though not entirely convinced that view would continue throughout the arc of their lives. As the Rabbi informed us, "King Solomon in Proverbs chapter 31 states, 'Vatischak leyom acharon,' that a great [person] is one who looks ahead with joy and anticipation to the days ahead."
He remarked that so many people coast along in life and hit a point when they feel that the most productive and best days are behind them. But, "the Jewish approach encourages us to realize that our greatest accomplishments and meaningful living can still be ahead as we grow in experience and wisdom. Each of our days has infinite rather than diminishing value," said Rabbi Bluming.
There are so many illustrations of this teaching all around our Bender JCC. This spring I had the opportunity to welcome a large audience to the twentieth anniversary of "A Lifetime of Perspective: Art by Older Adults" in our Goldman Art Gallery. The senior artists' paintings, photography, sculpture, crafts and jewelry were a testament to the idea that we continue to grow throughout our lives.
The inclusion community is another tremendous example of the concept of meaningfulness throughout life. Our commitment to inclusion is based on the belief that people of all abilities will flourish and grow when given the opportunity to learn from one another. As we prepare for another summer of inclusion in our fabulous "Road Trip to Camp JCC," we are surely realizing the optimism "down the road" in the manifestation of the future of our young community.
Our newest initiative, "She Says" is a women's speaker series providing networking and connection opportunities and peer to peer conversations on timely issues that concern us. We launched "She Says" with a vibrant panel discussion on raising our kids in the era of #MeToo. A large and engaged audience illustrates that our community thirsts for increased experience, connection and wisdom.
Bender JCC's brand new heated, outdoor pool is opening this spring. People are already inquiring about new memberships and ways to get more fit through swimming and healthy through our fitness and wellness programs.
And, there is so much more! Soon, our front lobby will receive a state-of-the-art security entrance and overall beautification to ensure that everyone who enters our doors feels the sense of investment in the building and in the future of our Bender Jewish Community Center.
I hope to see many of you at our Annual Meeting on June 12. Honors will be presented to our incredible volunteers and staff, each of whom personifies Solomon's teaching to live with joy and commitment to a meaningful life and future.
I wish you all a beautiful spring and enjoyable summer as I plan and look ahead to quality upcoming programs and initiatives at the Bender JCC and all of the joyous days that lie ahead. The Bender JCC is 105 years old and our best days are still ahead of us.
Sincerely yours,
Heidi Hookman Brodsky
Chair, Board of Directors