Message from Michael

November 5, 2018
Post Pittsburgh
It's been just over a week since the horrific shooting at the Tree of Life Synagogue in Pittsburgh. Eleven congregants were killed and several injured simply because they were Jewish. Six members of the police force were wounded as they sought to stop the gunman and protect the other congregants. Last week was a week of funerals, a week of mourning for lives lost and a week of praying for refuah shlemah, speedy recovery for those injured.
We came together as a community last week. Five thousand strong at the community vigil at Adas Israel on Monday night followed by vigils and prayer services throughout the community. We needed to be together. We needed the support of each other as we processed this heinous hate crime that we couldn't imagine happening.
While shivas are coming to a close and the injured are physically improving, we know that the emotional healing in Pittsburgh and the American Jewish community is just beginning. I expect it will take a long time before we feel that our sanctuaries are again sanctuaries. According to the Anti-Defamation League, there were almost 2,000 anti-Semitic incidents in 2017, over a 50% increase from the year before. Pittsburgh reminded us that despite how much we believe that we, as Jews, have integrated into American society, some will always consider us "the other."
Beyond the mourning, recovery and healing, we now must determine how we will move forward as individuals and institutions. We cannot just bemoan the acts of intolerance, hate and incivility that keep repeating over and over. As individuals, we need to act. We need to vote. We need to come together with other faith communities and like-minded Americans to speak out for the America that we want to create, "one nation, indivisible" by race, religion, ethnicity, gender identity, or country of origin. Together, we must insist on kindness and civility. We must speak with our children about what is acceptable speech and what isn't. We need to build more bridges and find common ground even when we disagree about issues.
The Bender JCC has a role to play as well. Montgomery County is a majority, minority county in which the Jewish population accounts for almost 10% of the total. Our county is very diverse with many needs. The JCC can bring diverse opinions and ideas to our town square of the Jewish community so that we can each hear more voices and more opinions than just our own. We can play a critical role in advancing civility and democracy. We can strengthen our community by providing more opportunities to come together in a safe space to create new and stronger bonds between us.
If all we do in the wake of Pittsburgh is look inward and focus on our own fears then we will miss the opportunity create the change we want to see. The purpose of the Bender JCC includes connecting our Jewish community with the broader community. By partnering with other organizations and serving as a town square that brings the diversity of our community together, maybe, in our small corner of the world we can start to create the America we want to believe in.
At many of the prayer services this past week we sang Olam Chesed Yibaneh: I will build this world from love. I can't think of a better place to start individually and as a JCC.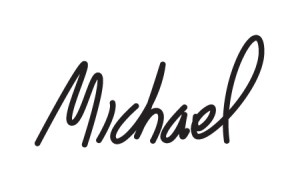 Michael Feinstein
CEO & President
Message from Heidi
May 2018
Are our best days ahead or behind?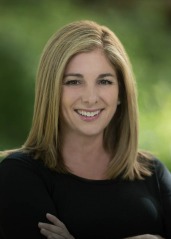 Last Friday night, my family and I enjoyed Shabbat dinner at the home of Sara and Rabbi Mendel Bluming of the Chabad of Potomac.
During the meal, Rabbi Bluming asked us whether we thought our very best days were ahead of us, or behind us. It is not surprising that the teenagers in the room believed that most of their best days lie ahead. But, what about the rest of us who are middle-aged and older?
Many at the table were optimistic, though not entirely convinced that view would continue throughout the arc of their lives. As the Rabbi informed us, "King Solomon in Proverbs chapter 31 states, 'Vatischak leyom acharon,' that a great [person] is one who looks ahead with joy and anticipation to the days ahead."
He remarked that so many people coast along in life and hit a point when they feel that the most productive and best days are behind them. But, "the Jewish approach encourages us to realize that our greatest accomplishments and meaningful living can still be ahead as we grow in experience and wisdom. Each of our days has infinite rather than diminishing value," said Rabbi Bluming.
There are so many illustrations of this teaching all around our Bender JCC. This spring I had the opportunity to welcome a large audience to the twentieth anniversary of "A Lifetime of Perspective: Art by Older Adults" in our Goldman Art Gallery. The senior artists' paintings, photography, sculpture, crafts and jewelry were a testament to the idea that we continue to grow throughout our lives.
The inclusion community is another tremendous example of the concept of meaningfulness throughout life. Our commitment to inclusion is based on the belief that people of all abilities will flourish and grow when given the opportunity to learn from one another. As we prepare for another summer of inclusion in our fabulous "Road Trip to Camp JCC," we are surely realizing the optimism "down the road" in the manifestation of the future of our young community.
Our newest initiative, "She Says" is a women's speaker series providing networking and connection opportunities and peer to peer conversations on timely issues that concern us. We launched "She Says" with a vibrant panel discussion on raising our kids in the era of #MeToo. A large and engaged audience illustrates that our community thirsts for increased experience, connection and wisdom.
Bender JCC's brand new heated, outdoor pool is opening this spring. People are already inquiring about new memberships and ways to get more fit through swimming and healthy through our fitness and wellness programs.
And, there is so much more! Soon, our front lobby will receive a state-of-the-art security entrance and overall beautification to ensure that everyone who enters our doors feels the sense of investment in the building and in the future of our Bender Jewish Community Center.
I hope to see many of you at our Annual Meeting on June 12. Honors will be presented to our incredible volunteers and staff, each of whom personifies Solomon's teaching to live with joy and commitment to a meaningful life and future.
I wish you all a beautiful spring and enjoyable summer as I plan and look ahead to quality upcoming programs and initiatives at the Bender JCC and all of the joyous days that lie ahead. The Bender JCC is 105 years old and our best days are still ahead of us.
Sincerely yours,
Heidi Hookman Brodsky
Chair, Board of Directors