Are you looking to volunteer by supporting our program departments at the Bender JCC?
Contact Emma Hertzberg at ehertzberg@benderjccgw.org for questions about volunteer opportunities.
Are you looking for a community service project?
Click here to access our Delivering Good Network.
---
JCC Delivering Good Network Partner Organizations and Links for Volunteer Opportunities
The Bender JCC's Delivering Good Network offers many exciting volunteer opportunities here at our center on a monthly basis. Explore opportunities to serve your community outside our center!

Capital Jewish Museum
The new Capital Jewish Museum will inspire visitors to connect, reflect and act: connect across families and diverse communities, reflect on the relevance of the past to today, and act on behalf of their communities and values. Volunteers will help facilitate meaningful museum experiences for visitors!
https://capitaljewishmuseum.org/volunteers

Martha's Table
Martha's Table is committed to creating a stronger, more equitable environment for the DC community. Volunteer your time to help provide healthy food, quality education, and family resources to the thousands of families they support each week.
https://marthastable.org/volunteer/

DC Diaper Bank
Greater DC Diaper Bank (GDCDB) works to empower vulnerable families and individuals by providing an adequate and reliable source for basic baby needs and personal hygiene products across the Washington, DC metropolitan area. Come help sort, pack and stack diapers, sort inventory, and organize the Baby Pantry.
https://greaterdcdiaperbank.org/volunteer/

Comfort Cases
Comfort Cases inspires communities to bring dignity and hope to youth in foster care through Comfort, Community, Character, and Compassion. Volunteers help with processing donations, counting inventory, assembling Comfort Cases, and other miscellaneous tasks.
https://comfortcases.org/volunteer/

A Wider Circle
The mission of A Wider Circle is to end poverty. Their holistic approach integrates on-the-ground services for the creation of stable homes, workforce development, and neighborhood revitalization. In-person and remote volunteer opportunities are available.
https://awidercircle.org/get-involved/#volunteer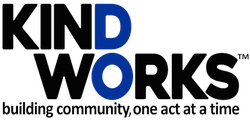 KindWorks
KindWorks is a 501(c)(3) nonprofit organization dedicated to creating a kinder world by organizing people to serve our community. Their ever-growing network of volunteers of all ages engage in meaningful activities to provide critical support for a broad range of needs throughout the DC metro area … and beyond!
https://dokindworks.org/projects/list/
So Others Might Eat (SOME)
So Others Might Eat (SOME) is working to break the cycle of poverty and homelessness through their comprehensive approach, called Whole Person Care, which involves customizing care pathways for individuals that meet their physical, emotional, social, financial, spiritual and behavioral needs holistically. Volunteers of all ages and levels of experience are welcome!
https://some.org/get-involved/volunteer/
Jewish Council for the Aging of Greater Washington (JCA)
The JCA provides the programs and services that support older adults and their families and builds bridges across generations. There are many different opportunities for volunteers to get involved, from career mentoring to the Senior Foster Grandparent Program.
https://accessjca.org/volunteer/
Manna Food Center
Manna Food Center strives to eliminate hunger through food distribution, education, and advocacy. Their volunteer opportunities take place in their Gaithersburg warehouse and throughout the community helping to sort, pack, and distribute food. Volunteers ages 11 and older are welcome!
https://www.mannafood.org/volunteer-with-us/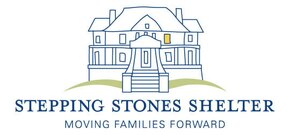 Stepping Stones Shelter
Stepping Stones Shelter Inc. provides hope for the future, strengthens families, and promotes self-sufficiency by offering a continuum of services (emergency shelter, permanent supportive housing, and post-shelter support) to homeless families with children in order to move them from crisis to a stable home environment. Volunteer opportunities include, but are not limited to, donating meals and assisting with childcare.
https://steppingstonesshelter.org/how-you-can-help/volunteer/
Shepherd's Table
At Shepherd's Table, we aim to improve quality of life, create a pathway towards self-sufficiency, and inspire hope for the most vulnerable in our community. We welcome every individual who walks through our door—a population experiencing food insecurity, homelessness, and poverty. Our fresh, delicious meals are curated by professional chefs and designed to maximize nutrition. But it doesn't end with food– through case management and each program we offer, a fresh meal can be the entry point to a larger journey of healing and empowerment.
Shepherd's Table (shepherdstable.org)