Award Recognizes the Dedication of Camp Support Staff in Memory of Beloved Staff Member Stacy Katz Olivera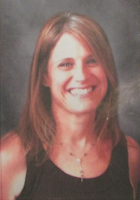 Beginning in 2021, Camp JCC will recognize a Camp JCC staff member who personifies the spirit of our community commitment to Tikkun Olam and whose character reaches out and provides a safe space for everyone. This may be reflected through consistent exemplary performance and through dedication, perseverance, and belief in oneself. The award will be presented at the end of each summer to a Camp JCC staff member who may not work directly with campers but whose behind-the-scenes efforts contribute daily to ensure the overall excellence and success of camp.
---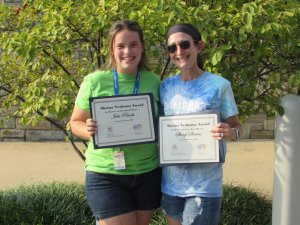 Camp JCC 2021 recipients as chosen by the Camp JCC leadership team are: Julie Rhoda and Sheryl Stevens
---
When Stacy Katz Olivera first arrived at the JCC, she had no idea that by the end of her first Camp summer, she would have found a new home, a new JCC extended family, and made so many lasting friendships.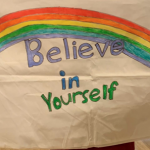 It's easy remembering how she charmed herself into the hearts of each person she touched throughout the building. With her "believe in yourself" approach and genuine giving nature, she made us all feel safe and comfortable. Whatever the cost and regardless of the consequences, Stacy reached out, persevered, and did the right thing. Her impact throughout the Center, not only at Camp, was evident everywhere.
I'm excited to let you know that a Camp JCC staff award has now been established – the Shaina Neshama Award. Shaina, Stacy's Hebrew name, means beautiful or lovely and Neshama is the Hebrew word for soul. A perfect name to honor her beautiful memory.
Please think about contributing in Stacy's memory to support this endeavor. You can donate online here. In the comments section, please indicate this is for the Stacy Katz Olivera Memorial Fund, Shaina Neshama. This will ensure that the funds are used to sustain this Camp JCC staff award. You can also donate by check sent to Development at the Bender JCC.
Please feel free to contact Jodi Shulimson, Director, Annual Giving at jshulimson@benderjccgw.org or Phil Liebson,  pliebson@benderjccgw.org Camp JCC Director, with questions.
Thank you for helping to honor Stacy's memory. This endeavor keeps her with us as we remember all her goodness and all the joy, laughter, and comfort she brought into our lives.