BENDER JCC 2021 ANNUAL MEETING PROGRAM
WELCOME
Meredith Jacobs, Annual Meeting Chair
D'VAR TORAH
Joshua Bender, Bender JCC CEO
MESSAGE FROM THE OUTGOING BOARD CHAIR
Heidi Brodsky
THE JEWISH FEDERATION OF GREATER WASHINGTON
TBD
REFLECTIONS FROM THE CHIEF EXECUTIVE OFFICER AND STAFF AWARDS
Joshua Bender
INSTALLATION OF 2021-2022 BOARD OF DIRECTORS
Heidi Brodsky
MESSAGE FROM THE INCOMING BOARD CHAIR
Dale Singer
CLOSING
Meredith Jacobs
---
STAFF AWARDS
RUTH FAGAN COHEN AWARD FOR ADMINISTRATIVE ACHIEVEMENT
Jennifer Wenk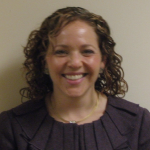 Jennifer Wenk has been at the Bender JCC since December 2011. She began as the Membership Director where she oversaw all aspects of membership including sales and supervising the front desk staff. In 2017 she moved to her current role as the Database Coordinator. Jennifer has led the Center's efforts to migrate to the Salesforce platform and helped build a database that is customizable to the Center's needs. She capably works across departments to assess their needs as it relates to Salesforce and has worked patiently to train the entire staff to use the platform.  Jennifer is always available to answer questions, offer her insight, and love thinking creatively and collaboratively about solving problems.  She's always thinking about how our procedures and processes can improve the workflow for our staff and make our member experience enjoyable.  Her attitude is always positive and helpful– even under tight deadlines and multiple requests and demands. Jennifer has an MSW and MHA from the University of Michigan and is married to Jonathan Wenk and mother to Charlotte (age 18) and Sam (age 14) and dogs Remy and Daisy.
---
ELEANOR B. SIRKIS AWARD FOR PROFESSIONAL ACHIEVEMENT
Aliza Glatter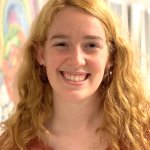 No matter the challenge, program, or event, Aliza jumps right in with a positive attitude and a smile. From social media posts to tech help on zoom, Aliza is always ready to lend a hand. In addition to her positive spirit, Aliza has an incredible work ethic. She helped to spearhead several brand-new programs and opportunities at the Bender JCC this year – Virtual Camp, Club J, and the Youth Wellness Assessment. If that isn't enough, Aliza also graduated from JCCA's Merrin Teen Fellowship program and helped kick off Camp JCC's summer plans by interviewing and hiring over 100 staff members while also helping to plan and prepare for Summer 2021. That would be a huge year for anyone, but let's not forget what a year it has been! Her dedication and support to the entire Bender JCC community are second to none and we could not be prouder of Aliza for receiving the Eleanor B. Sirkis Award for Achievement in Programming this year.
---
WELCOME, NEW BOARD MEMBERS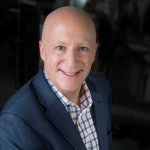 Steve Heitzner
Steve Heitzner is a graduate of Michigan State University with a B.A. degree in Marketing and was a student athlete at MSU. He is a 39-year veteran of the hotel industry and was with Marriott International for 35 years prior to his retirement in December, 2020.  In October, 2009, he was appointed Chief Sales & Marketing Officer- Americas at Marriott International. During his 35-year career with Marriott, he served in a number of sales, marketing, and operations capacities including an assignment as General Manager for one of Marriott's leading resorts in Rancho Mirage, California. Known for his inclusive leadership style, strategic thinking and pioneering approach to the business he has received numerous recognitions including being named as one of the top 100 sales professionals in 2016, one of the "25 Most Influential People in the Meetings Industry for 2018" by Successful Meetings Magazine, and then as one of the "Top People in Events for 2018" by BizBash. Steve lives in the Washington, D.C. area with his wife and two daughters.
---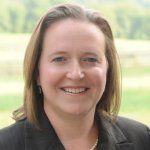 Anne Kaiser
Anne Kaiser is serving her fifth four-year term in the Maryland House of Delegates representing eastern/northern Montgomery County. She currently chairs the Ways and Means Committee, sets the direction for K-12 education policy, advances voter protections and eases the tax burden on working families. She is the former Majority Leader and former Vice-Chair of the Democratic Caucus.  Before her election to the House of Delegates, Anne was active in many civic and political organizations in Montgomery County, and coached youth basketball for three seasons. She served in leadership positions as Chair of the Mid-County Citizens' Advisory Board and Co-Coordinator of the Montgomery County Women's Fair. In 1998, she was elected to a 4-year term on the Montgomery County Democratic Central Committee. She is a lifetime member of Tikvat Israel (formerly Beth Tikva) Congregation in Rockville. She received her BA in Political Science from the University of Chicago and then earned two Masters Degrees from the University of Michigan in 1995, a Masters in Public Policy and a Masters in Educational Studies. Anne lives with her wife, Nancy, and their daughter Allison Joan "AJ" in Silver Spring
---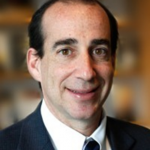 Eric Klein
Eric Klein was born and raised in the suburbs of Detroit, Michigan where he attended Hillel Day School. He graduated from the University of Michigan in 1990 and moved to Chicago.  Eric moved to Montgomery County in 1995 as his wife Vicki, also a Michigan alum, grew up in Potomac. Eric is a CPA and an Assurance Partner with EY. Eric is board member of the Montgomery County Coalition for the Homeless where he actively volunteers.  Eric and his family belong to Congregation Har Shalom and have two daughters (a recent graduate of Michigan and a sophomore at Michigan).
---
2021 NOMINATING COMMITTEE REPORT
Governance Committee 2021 Nominating Report
Jennifer Lavinbuk, Chair
Heidi Brodsky
Noam Fischman
Meredith Jacobs
Marc Korman
Wendy Morris
Rebecca Stallone
Rebecca Robins*
Avi Hofman*
*community representative
Officers
Chair, Board of Directors
Treasurer
Assistant Treasurer
Secretary
General Counsel
Ombudsperson

Dale Singer
Bruce Wiener
Barry Kaplan
Daryle Bobb
Noam Fischman
Rami Kandel
Nominated for a Three-Year Term
Daryle Bobb
Steve Heitzner**
Anne Kaiser**
Eric Klein**
Jennifer Lavinbuk
**nominated as a new member to the board
Continuing Board Members
Elana Fine
Barry Kaplan
Brian Gaines
Noam Fischman
Meredith Jacobs
Rami Kandel
Jeffrey Krauthamer
Charles Levingston
Michael Lyubinsky
Wendy Morris
Dale Singer
Rebecca Stallone
Rachel Weinstein
Bruce Wiener
Monty Yolles
Board Members Concluding Service
Heidi Brodsky
Marc Korman
Robin London
Matthew Weinberg