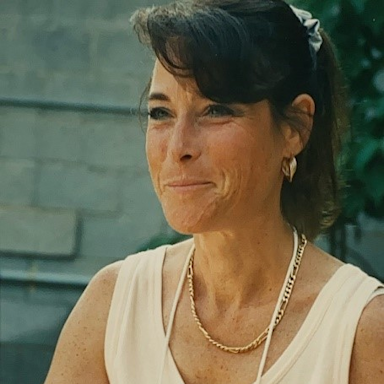 Susan Green
Sport: Tennis
Category: Bender JCC Maccabi Legacy Award
Year Inducted: 2020
Susan "Suzy" Green was raised in Great Neck, NY. She excelled in athletics, but her passion was tennis. Picking up a Wilson Jack Kramer racquet at age 5, her rewarding career began.
A ranked teen in the NY/ NE region, Suzy captained her Great Neck North High School team, played doubles in The US Open, coinciding with legends Evonne Goolagong and Margaret Court, and competed for American University. A series of knee surgeries ended her playing career.
Suzy turned her love of playing into coaching. USPTA certified, she taught at Potomac Tennis and with Jack Schorr at Bullis. She headed Camp Robindel's tennis program in New Hampshire and was an advisor for Wootton's girls team, where her daughters competed. She coached three North American Maccabi Games and, in 1989, had the honor of being named US Tennis Coach at The Maccabi Games in Israel.
Teaching privately at her home throughout her career, Suzy coached children and adults of all skill levels, including D1 and nationally-ranked players. Her greatest pride remains teaching children with disabilities whom others said could never play. Seeing children not only learn to love tennis but gain confidence was the ultimate reward. Her players became family and teaching their children has been incredibly special.
Suzy resides in Rockville with her husband Jimmy. She is the mother to Jennifer and Marnie (Adam), and "Gigi" to her grandchildren Ethan, Addison and Sloane.