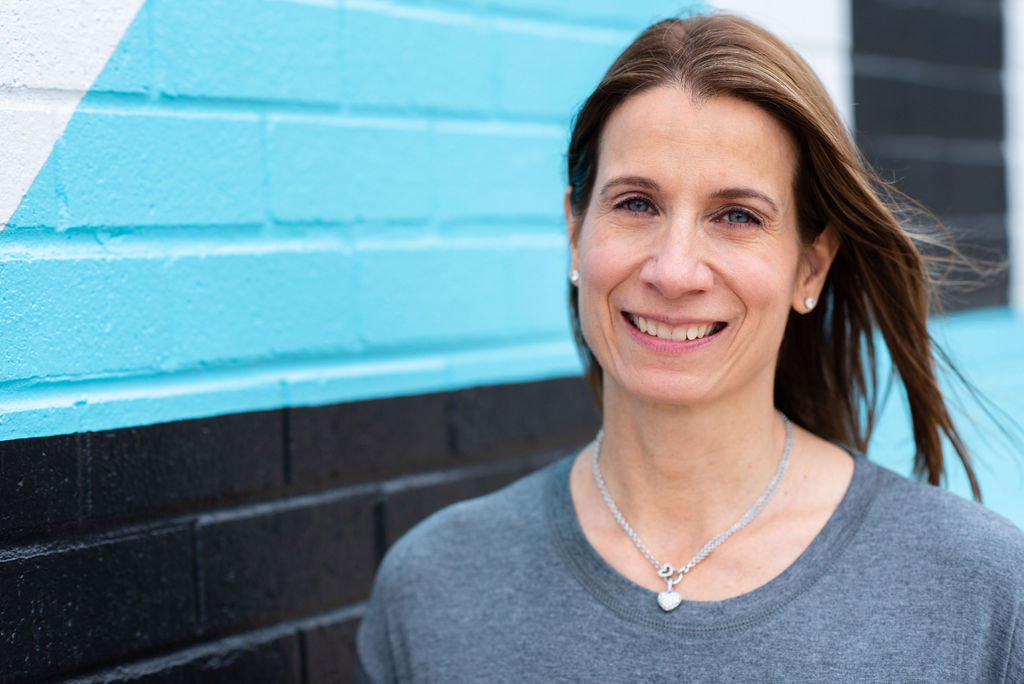 Stacy King
Sport: Gymnastics, Rhythmic
Category: Athlete
Year Inducted: 2023
Stacy King, daughter of Jerry and DeeDee Eichwald, attended the University of Maryland with a full gymnastics scholarship. Due to red-shirting her junior year for a season ending injury, Stacy participated for five years and was team co-captain for her last two seasons. While at UMD, Stacy was named to the ECAC All-Conference Team and was awarded the Athletic Directors Scholar Athlete Award, as well as the NCAA National Student Athlete Award. Her proudest accomplishment was representing Team USA at the World Maccabiah Games in Israel.
Stacy resides in Potomac, has been married to her husband Seth for 21 years, and is the mother to Benjamin and Sophia. She is the owner of Aspire PT & Wellness, where she provides individualized physical therapy treatments to individuals with orthopedic and sports-related injuries. She has a subspecialty in adolescent athletes and educating individuals on how diet and lifestyle affect pain and recovery from injuries.
Stacy stays connected to her community by helping others. She is the health advisor to the Maryland State Youth Soccer Association, a member of the American Physical Therapy Association and a member of the National Strength & Conditioning Association. Stacy teaches Pilates to the artists of Cirque du Soleil while in the DC area. Furthermore, she provides consultations on adolescent sports injuries and the role of nutrition in sports performance and recovery.