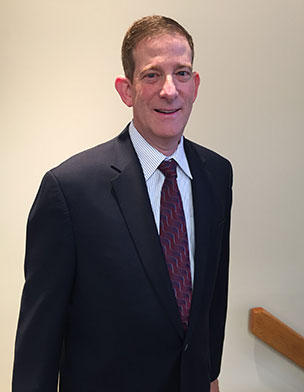 Robert Black
Sport: Basketball
Category: Coach
Primary Team: Various
Award: Bender JCC Maccabi Legacy Award
Year Inducted: 2017
Rob's connection to basketball and the Bender JCC dates back to 1977 when he led the basketball team to its first JCC national championship title. He was named most valuable player of the tournament.
Rob began coaching youth basketball in Montgomery County in 1993. He became passionate about youth sports when the Bender JCC hosted the JCC Maccabi Games in 2004. Rob served on several Games committees, as a host family and boys basketball coach. In subsequent years, Rob coached basketball and baseball teams for the JCC Maccabi Games.
Rob served as local chair of the Jr. Maccabi games from 2007-2011 and was instrumental in sending the first Bender JCC delegation to the Jr. Maccabi games in 2007.
Born and raised in the DC area, Rob is a lifetime member of the Bender JCC. He recently completed 10 years of service on its board. As a long-time member of the JCC Maccabi Games and Hall of Fame committees, Rob remains committed to the Bender JCC and its mission.