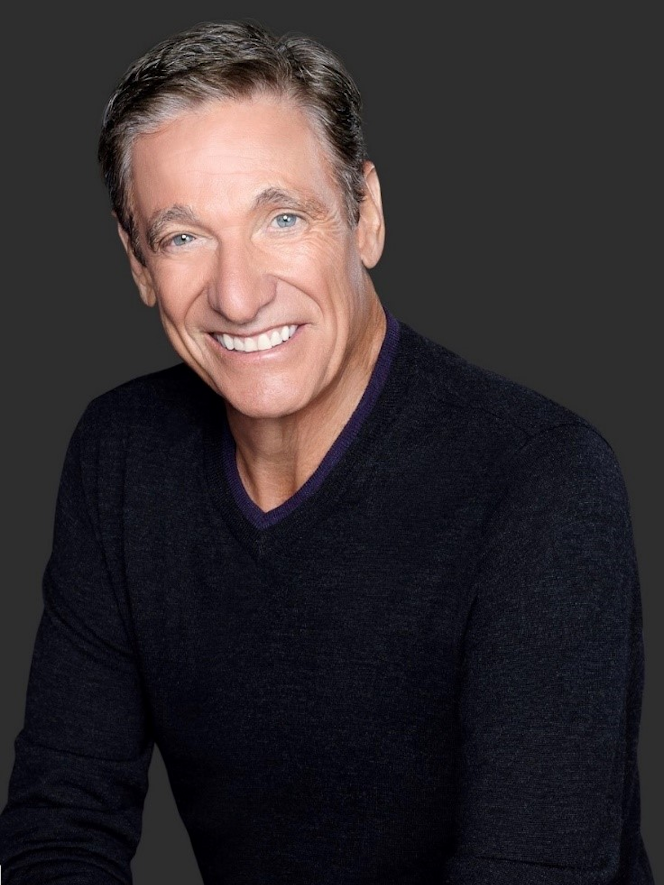 Maury Povich
Sport: Golf
Category: Athlete
Year Inducted: 2022
Maury was born with sports in his blood. Growing up at the knee of his father, famed Washington Post sports columnist Shirley, he had a front-row seat to some of the greatest moments in sports history. Povich was a Washington Senators bat boy during spring training in the 1940s and enjoyed a successful high school athletic career as co-captain of the Landon School's football and basketball teams. He began his successful broadcasting career as a sports radio producer for the Senators alongside Bob Wolff during the summers of 1955-61, which turned into a sports, news, and daytime talk show career spanning 67 years.
Maury recently retired following his 24th season as host of NBC Universal Domestic Television Distribution's syndicated hit talk show "Maury." He is the longest-running daytime talk show host ever and the only person in the history of syndicated television to have back-to-back-to-back successes. This string of success spans nearly 40 years, beginning with the groundbreaking Fox newsmagazine "A Current Affair" (1986-1990), Paramount's "The Maury Povich Show" (1991-1998), and "Maury" (1998-present).
Povich's broadcast journalism roots took hold in his native Washington, D.C. where he began as a street reporter, which led to news, talk, and sports programs on Metromedia's WTTG-TV (now Fox). He was the original host of a two-hour daily live news talk show "PANORAMA," which became a television staple for those working on Capitol Hill and in the White House. It was the only midday news program in the nation's capital before the advent of the 24-hour cable news networks.
During the tumultuous 1960s and 1970s, Povich covered the aftermath of the assassination of President John F. Kennedy, riots in Washington following the death of Martin Luther King, Jr, anti-Vietnam War demonstrations, and the historic events of Watergate.
Povich heads MoPo Entertainment which produces original programming content and won an Academy Award in 2003 for Best Documentary Short "Twin Towers," of which Povich was an executive producer.
In 2007, Povich and his wife, television journalist Connie Chung, launched the journalism award-winning "Flathead Beacon," a newspaper and an online daily in the Flathead Valley area of Montana. His company, Flathead Beacon Productions, also publishes a quarterly lifestyle magazine, "Flathead Living," and has a marketing productions division, Bigfork Web Development.
Married since 1984, Maury and Connie have one son, Matthew. Maury also has two grown daughters and four grandchildren. You can find the five-time Woodmont Country Club (Rockville, MD) match and medal play champion on the golf course maintaining his 2.1-handicap or out walking his dog, Birdie.