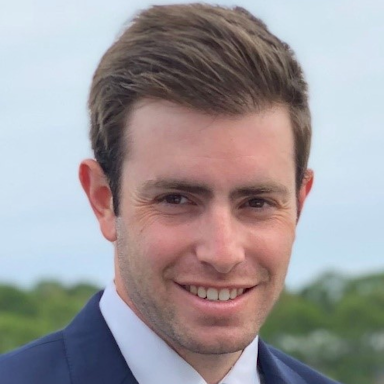 Marc Youngentob
Sport: Golf
Category: Athlete
Primary Team: University of Rochester
Year Inducted: 2020
Marc graduated from Winston Churchill High School as a starting member and captain of the 2008 Maryland State champion varsity golf team.  Throughout high school, Marc volunteered with The First Tee of Montgomery County, teaching elementary and middle school children life skills through the game of golf.
Following high school, Marc qualified for the national junior team representing the US at the 2009 Maccabi Games in Israel.  Placing 4th individually, Marc helped lead the US to a team gold medal.
Marc was recruited to play golf for the Division III University of Rochester Yellowjackets and earned the Dean's Scholarship. As a member of the varsity golf team, he recorded 7 Top-5 appearances and 10 Top-10s. In 2009-2010, Marc was awarded the Liberty League Conference Rookie of the Year.  In 2012, he was voted 1st team All-Conference – University Athletic Association. At the 2012 UAA Conference Championship, Marc recorded a career-low round of 5-under par 67.  During his junior and senior years, he was nominated as a team captain. Marc finished his career for the Yellowjackets ranked amongst the Top-15 all-time scoring leaders in school history.
Marc continues to be an avid golfer. He is currently pursuing an MBA from the University of Virginia Darden School of Business.