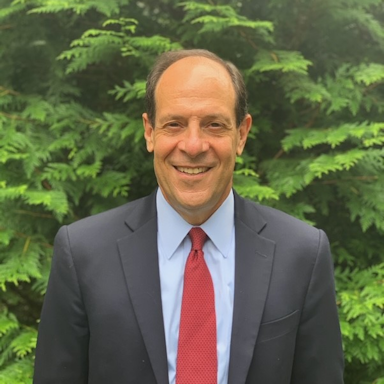 Glenn Fine
Sport: Basketball
Category: Athlete
Primary Team: Harvard University Crimson
Year Inducted: 2020
Born in Philadelphia, Glenn Fine attended Harvard College, graduating magna cum laude in economics. At Harvard, he was co-captain of the basketball team and was a second-team All-Ivy point guard. He led the Ivy Leagues in assists and still holds several Harvard assist records. In 1979, he was drafted in the 10th round by the NBA's San Antonio Spurs. Rather than try out for the Spurs, he attended Oxford University as a Rhodes Scholar.
After Oxford, he attended Harvard Law School, graduating magna cum laude in 1985, and then began a legal career in Washington, D.C. He has worked in the public and private sectors, first as an Assistant United States Attorney in Washington and later as the Inspector General of the Department of Justice from 2000 to 2011. After working at a large law firm, he returned to public service, serving in the role of Acting Inspector General for the Department of Defense from January 2016 to June 2020.
Glenn has received various honors in both basketball and the law, including induction into the New England Basketball Hall of Fame and the Philadelphia Jewish Sports Hall of Fame. He also was named the National Law Journal's Lawyer of the Year in 2008, and he received Harvard Law School's award for distinguished public service.