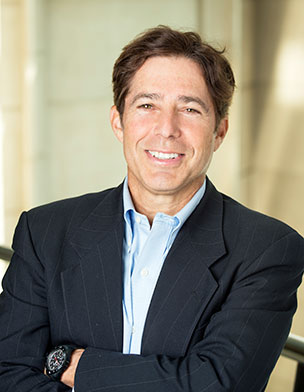 Daniel Waldman
Sport: Tennis
Category: Athlete
Primary Team: Harvard University Crimson
Year Inducted: 2017
Dan Waldman began playing tennis at an early age. He was a distinguished high school player, ranking No. 2 in the interscholastic rankings for the Eastern Section of the U.S. Tennis Association, behind former tennis star Vitas Gerulaitis.
In college, Dan was captain and No. 1 player for the Harvard tennis team. In 1977 while at Harvard, he won the prestigious Princeton Invitational, which was then the leading indoor intercollegiate tennis tournament on the East Coast. He beat two of the three college All-Americans he played that year and three future top 100 in the world touring professionals. Dan also qualified for the NCAA tournament out of the Eastern Region. After a brief stint on the professional satellite tour, he pursued a law career.
In his 40s, Dan began playing senior tennis tournaments. In the last 15 years, he has become one of the most accomplished veteran tennis players in the world, winning multiple national age division championships and nine world titles in singles and doubles. He has been chosen to represent the U.S. in many international tennis competitions.