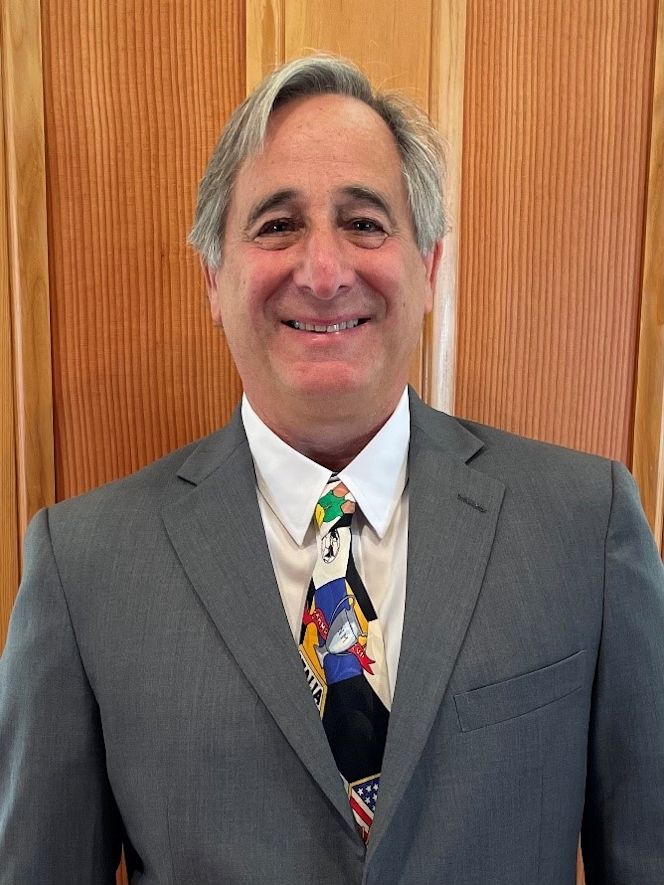 Barry Gudelsky
Sport: Soccer
Category: Bender JCC Maccabi Legacy Award
Year Inducted: 2022
Barry Gudelsky was raised in Montgomery County, MD, and has had a long career in soccer as a player, coach, and volunteer.
Playing varsity soccer for Woodward High School, Barry's team won a state title his junior year and made it to the regional finals during his senior year. He played varsity soccer for 3 years as a starter at Springfield College.
Barry began volunteering at age 16, coaching 4th-grade boys for MSI. He continued coaching at summer camps for the next 16 years and got his National "C" and "B" coaching licenses. During those years he also coached at the Charles E. Smith Jewish Day School.
As a founding member of the JCC Maccabi Games, in 1986 he coached the boys' soccer team. He stayed with the program as a coach and soccer chair, coaching boys and girls until 2006, winning several gold, silver, and bronze medals.
In 1993, Barry served as an assistant coach for the junior boys in the World Maccabi Games. In 2006 he coached, co-chaired, and played on the open team in the Australian Maccabi Games. In 2007 Barry became the assistant coach for the men's open team that competed in Italy at the European Maccabi Games. He then volunteered as the assistant coach/player for the men's 45 team that won a bronze medal in the 2019 Pan American Games. He served again as the 2022 assistant coach for the 45 team competing in the World Maccabi Games.
In 2003, Barry played on the first Masters over-35 soccer team for the USA in the Pan American Maccabi Games. In 2005 he played on the field and in the goal, helping the team earn a silver medal in the World Maccabi Games.  He also played golf in 1999 on the men's open golf team at the Pan American Games which earned a bronze medal.
Barry served on the Bender JCC Board for 10 years. He has served on the MSI Board since 2003, and on the Maccabi USE Board from 2006 to 2008. Barry established the Maccabi USA Masters Soccer scholarship fund. Barry also served as the soccer chair when the Bender JCC hosted the Maccabi Games in 2004.
Barry resides with his wife Seena in Rockville, MD, and is the proud father of Bryce and Ayla and step-sons, Joe and Daniel.