Why We Love Baseball: A History in 50 Moments, by Joe Posnanski
November 5, 2023
10:30 AM
Purchase Tickets
The Lessans Family Literary Series Presents:
BAGELS AND BASEBALL!
Admission: $18 | Books: $29 + tax
The Lessans Family Literary Series is thrilled to welcome Joe Posnanski, author of Why We Love Baseball: A History in 50 Moments.  We will enjoy "Bagels and Baseball" and hear more about Posnanski's book.  The program will be moderated by local sportscaster Andy Pollin.
ABOUT THE BOOK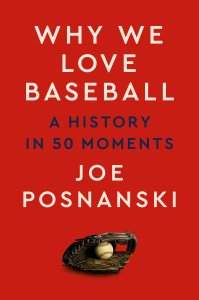 Why We Love Base­ball is a love let­ter to base­ball, a fresh and heart­felt look at the game's great­est moments and how they con­tin­ue to grab at our hearts. Whether it's Willie Mays' over-the-shoul­der catch, Babe Ruth's called shot, Shohei Ohtani's exploits as both a pitch­er and a hit­ter, or Josh Gib­son or Sandy Koufax's per­fect game, these time­less and mag­i­cal moments take us to the heart of why we love base­ball after almost 150 years.
Base­ball has always drawn Jew­ish atten­tion, whether it was play­ers like Hank Green­berg and Sandy Koufax, broad­cast­ers like Mel Allen, Gary Cohen, and Al Michaels, writ­ers like Roger Kahn, Lawrence Rit­ter and Don­ald Honig, exec­u­tives like Theo Epstein and Bud Selig. The Jew­ish love of base­ball is pow­er­ful and enduring.
---
ABOUT THE AUTHOR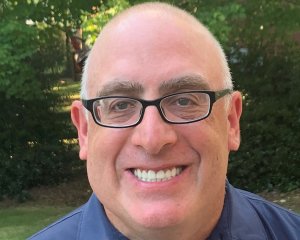 Joe Pos­nan­s­ki is the #1 New York Times best­selling author of six books, includ­ing The Base­ball 100, Pater­no, and The Secret of Golf.  Joe has been named Nation­al Sports­writer of the Year by five dif­fer­ent orga­ni­za­tions. He writes at Joe​Pos​nan​s​ki​.com and cur­rent­ly lives in Char­lotte, North Car­oli­na, with his family.
*Book will be available for purchase and the author will be signing after the event.