In-Person Silly Soccer Sundays
Starts January 16, 2022 - Ends February 13, 2022
9:30 AM
Purchase Tickets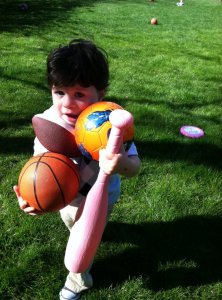 In-Person Silly Soccer Sundays
Sundays, January 16 to Feb 13th | 9:30 – 10:00 AM
Cost: $100 (5 classes)
Where: Bender JCC Outdoor Field
Looking to keep your energic tot active this winter?  Bundle up and join Coach Mackie for silly OUTDOOR soccer fun.  Kids will learn age-appropriate skills that will keep your toddler engaged and foster a love for the game.
This program is best suited for children 2 to 3.5 years old.
Your child will need a soccer ball, water bottle, and comfortable shoes.
In the case of inclement weather and class is canceled, there will be a make-up day on February 20th.
If you have any questions, please contact Jen Radosh at jradosh@benderjccgw.org.