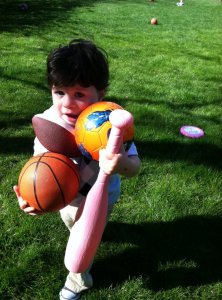 Fall 2023 Session 2 
Saturdays, December 2, 2023 – February 3, 2024 | 10:00 – 10:30 AM
Skip dates: December 30, 2023
$225 / members | $235 / non-members
Location: Gym 1
Contact Jen Radosh for pro-rate
Looking to keep your energic tot active? Join Coach Jake for silly soccer fun. Kids will learn age-appropriate skills that will keep your toddler engaged and foster a love for the game.
This program is best suited for children 2 and 3 years old. Your child will need a soccer ball, water bottle, and comfortable shoes.
---
Our registration system works best using Google Chrome.