Pictures From The Road
Starts February 5, 2023 - Ends February 26, 2023
Pictures from the Road: "A snapshot of the American Landscape." by Brian Spray
February 5 – 26
Artist reception February 5 | 4:00 – 6:00 PM | Open to the public | No RSVP required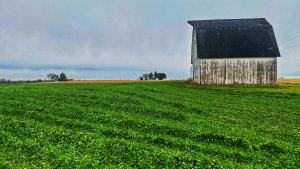 Pictures from the Road is an exhibit of images captured primarily on 16 coast-to-coast drives during the COVID-19 pandemic (2020-2022) when I chose driving over flying when commuting between my home in Baltimore, MD, and work sites in Davis, CA, and Salem, OR. Additional images were captured while cycling in and around these locations. Traversing 26 states over the period allowed me to see many iconic landmarks and the variety of colors, textures, and natural diversity of the United States. The images cover ghost towns to thriving metropolitan cities; engineering marvels to natural wonders.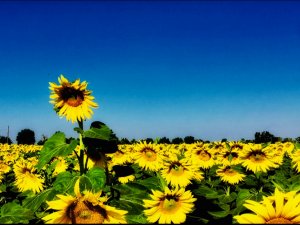 Artist statement: My first camera was a Kodak 126 Instamatic camera. I was 11 years old. The first picture I picked up from the photo developer was a picture of the Chugach Range taken from my backyard in Anchorage, Alaska. I was instantly fascinated with the camera as a mechanical device, and its ability to permanently capture images. In junior high, I took my first photography class, after which when asked 'what I wanted to be' I would enthusiastically reply "a photographer." At age 13, I had saved enough money to purchase a Nikon FE SLR from the local camera shop. Upon presenting the camera to my parents, I was forced to return it to the store, effectively ending my aspirations of becoming a photographer.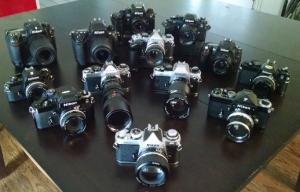 The desire to take photos persisted through my teenage years and into adulthood, but I did not pursue it with any seriousness. The Paul Simon Song Kodachrome was always fun to play at family gatherings as I ribbed my parents about squashing my dreams, but the lyrics rang true. Kodachrome. They give us those nice bright colors. Give us the greens of summers. Makes you think all the world's a sunny day, oh yeah. I got a Nikon camera. I love to take a photograph. So mama, don't take my Kodachrome away…
Photography was set aside for many years to pursue my education, raise a family, and develop my career. In the early 2000s, I purchased a vintage Nikon FE and many other cameras with the notion I would start shooting on film. This was about the time the medium started to die. For a person who spent his career in digital transformation, the switch to digital photography was a slow process. After several years of taking pictures on compact point-and-shoot cameras and bulky DSLRs, I began shooting on my iPhone and discovered iPhoneography. All of the images in this exhibit were captured, edited, and published using an iPhone.
Perspective: Travel by automobile revealed the nice bright colors, greens of summer, and inspired the thought all the world's a sunny day as described in Simon's lyrics, and allowed me to revive my photographic aspirations.
Exhibitions: Pictures from the Road is the first public exhibition of my photographs.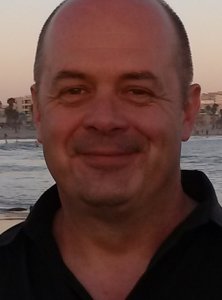 Brief biography: Born in Alaska (1965); undergraduate studies in computer science, religion, and philosophy (University of San Francisco); graduate studies in public and population health (Johns Hopkins University). Over the course of my career, I have worked in digital transformation in product development, human services, health care, and biomedical research. My hobbies include traveling, renovating old houses, and cycling.
To purchase please contact Marcie Blackman. Additional copies of all photos are available for purchase
---