Admission: $30* | Books: $27.99 + tax
Ticket includes program and brunch. Catering provided by Shalom Kosher.
---
The Lessans Family Literary Series is thrilled to welcome Elizabeth Graver, author of Kantika, to our Book Lovers Brunch as part of our Lessans Family Literary Series Book Festival.
ABOUT THE BOOK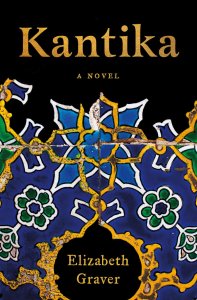 A kaleidoscopic portrait of one family's displacement across four countries, Kantika―"song" in Ladino―follows the joys and losses of Rebecca Cohen, feisty daughter of the Sephardic elite of early 20th-century Istanbul. When the Cohens lose their wealth and are forced to move to Barcelona and start anew, Rebecca fashions a life and self from what comes her way―a failed marriage, the need to earn a living, but also passion, pleasure, and motherhood. Moving from Spain to Cuba to New York for an arranged second marriage, she faces her greatest challenge―her disabled stepdaughter, Luna, whose feistiness equals her own and whose challenges pit new family against old.
Exploring identity, place, and exile, Kantika also reveals how the female body―in work, art, and love―serves as a site of both suffering and joy. A haunting, inspiring meditation on the tenacity of women, this lush, lyrical novel from Elizabeth Graver celebrates the insistence on seizing beauty and grabbing hold of one's one and only life.
---
ABOUT THE AUTHOR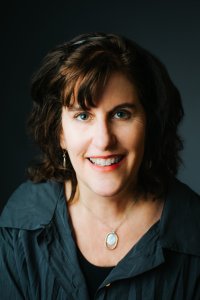 Elizabeth Graver's fifth novel, Kantika, was inspired by the migration story of her Turkish Sephardic grandmother, whose journey took her from Turkey to Spain, Cuba and New York. Turkish, German, and audio editions are forthcoming. Her novel The End of the Point was long-listed for the 2013 National Book Award and selected as a New York Times Notable Book of the Year. Her other novels are Awake, The Honey Thief, and Unravelling. Her story collection, Have You Seen Me? won the 1991 Drue Heinz Literature Prize. Her work has been anthologized in Best American Short Stories, Best American Essays, and Prize Stories, the O. Henry Awards. She teaches at Boston College.
*Book will be available for purchase and the author will be signing after the event.