Community Hanukkah Concert with Y-Studs A Cappella
December 13, 2023
5:00 PM - 8:30 PM
Purchase Tickets
$50 per individual ticket | $36 per ticket when purchasing four or more!* | Bender JCC
Unite as one – b'yachad – on the seventh night of Hanukkah. Join your Bender JCC family for an evening of light, love, and latkes.
5:00 PM | Candle lighting
5:30 PM | Latke bar and other treats
7:00 PM | Y-Studs A Cappella concert
Y-Studs A Capella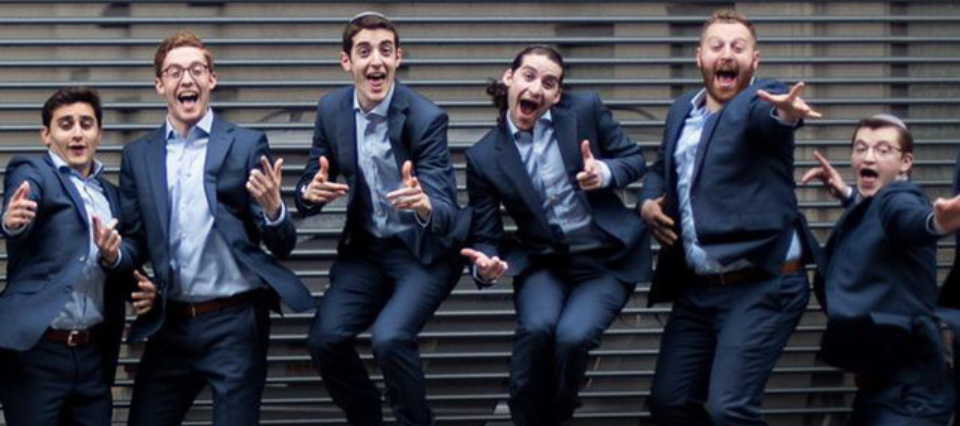 You may have seen one of their many music videos, like the viral hit 'Evolution of Jewish Music.' Y-Studs brings a unique and fresh style to the world of Jewish music. Since its founding in 2010, the group has gone on to perform for audiences across the nation and around the globe. Y-Studs A Cappella is renowned for its members' youthful energy, bright harmonies, and genuine connection with their audiences, yielding a meaningful and unforgettable performance, every time.
Questions? Call 301-348-3832.
*If purchasing 4 or more tickets, please call Marcie Blackman at (301) 348-3808 or Lindsay Frankel at (301) 348-3832 to register for the special rate.