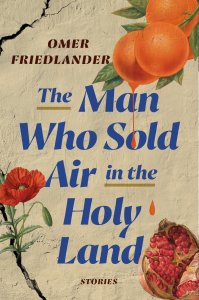 The Lessans Family Literary Series Presents:
Friday Fiction with Omer Friedlander, The Man Who Sold Air in the Holy Land
Friday, December 9 | 10:30 AM | Free | Virtual – Via Zoom
The Lessans Family Literary Series is pleased to present the second installation of our four-part Friday Fiction series. We are thrilled to welcome Omer Friedlander, author of The Man Who Sold Air in the Holy Land. Omer will discuss his debut novel, The Man Who Sold Air in the Holy Land. Omer will be in conversation with JCC community member and author Deborah Kalb.
ABOUT THE BOOK
Omer Friedlander's debut story collection announces the arrival of a natural-born storyteller of immense literary talent. Warm, poignant, delightfully whimsical, The Man Who Sold Air in the Holy Land brings a reader to the narrow limestone alleyways of Jerusalem, the desolate beauty of the Negev Desert, and the sprawling orange groves of Jaffa. A divorced con artist and his young daughter sell empty bottles of "holy" air to credulous tourists; a Lebanese Scheherazade enchants three young soldiers in a bombed-out Beirut radio station with her nightly tales; a young boy daringly "rooftops" at night, climbing steel cranes in scuffed sneakers even as he reimagines the bravery of a Polish-Jewish dancer during the Holocaust; an Israeli volunteer at a West Bank checkpoint mourns the death of her son, a soldier killed in Gaza. These stories render the intimate lives of people striving for connection and have a universal appeal to the heart.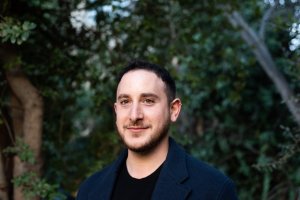 ABOUT THE AUTHOR
Omer Friedlander was born in Jerusalem in 1994 and grew up in Tel Aviv. He earned a BA in English literature from the University of Cambridge, England, and an MFA from Boston University, where he was supported by the Saul Bellow Fellowship. His short stories have won numerous awards and have been published in the United States, Canada, France, and Israel. A Starworks Fellow in Fiction at New York University, he has earned a Bread Loaf Work-Study Scholarship as well as a fellowship from the Vermont Studio Center. He currently lives in New York City.
---