FIT4BABY
Starts September 11, 2023 - Ends December 4, 2023
6:00 - 7:00PM
FIT4BABY® is designed specifically for moms-to-be.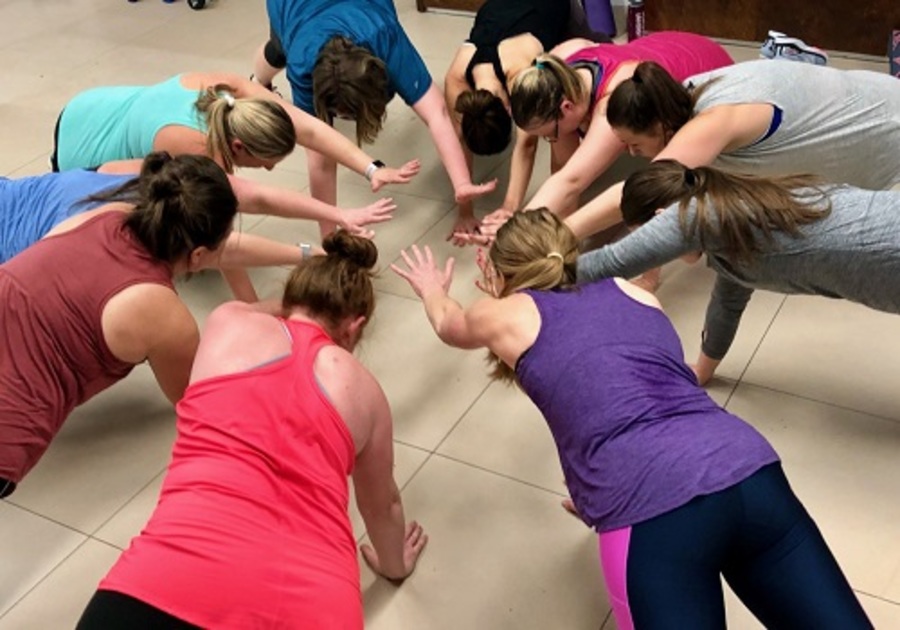 Fall 2023:
Choose from two convenient class options: 
Mondays | September 11 – October 23 | 6:00 – 7:00 PM | $199/person
Mondays | October 30 – December 4 | 6:00 – 7:00 PM | $199/person
Fall registration opens: August 21
Summer 2023:
July 17 – August 21 | 6:00 – 7:00 PM | $199/person
Whether you are a first time mom-to-be or have one or more children already, this class is for you! All exercises are carefully selected to prepare your body for the many changes you will experience during pregnancy. You can begin FIT4BABY at any point during pregnancy, as the workouts are scientifically- based, purposeful and designed to accommodate your changing body. The 1 hour long safe and effective total-body workout includes cardio endurance, strength conditioning, core balance, flexibility training and birth prep exercises appropriate for every stage of pregnancy. FIT4BABY classes connect, educate and celebrate this unique and amazing time in a woman's life. Each class ends with time for meditation and reflection, providing more time for mom to connect with the baby in utero. Weekly themes will educate moms-to-be on health as it relates to physical, nutritional, mental, emotional and joint health. FIT4BABY is sure to build your endurance, strengthen your body and prepare you for pregnancy, birth and beyond. (Rolling admission available.)
Your 6 week session includes:
One 60 minute community-based workout per week in a small group
A weekly group chat following class, with professional speakers often joining to share their expertise. Speakers are professionals in their field who speak on topics relating to pregnancy, postpartum and parenthood
A weekly Bump Book Journal to document your fitness and pregnancy journey
Weekly focus themes, at home challenges, conversations & tips
Online coaching and access to 24/7 support through a very active private online group
Clients with active Platinum memberships can join our 6 week session for a discounted rate. Interested in multiple sessions? Get two at once for only $329. Contact us for this special rate.
Session Format
We offer 6-week sessions but we are happy to have you join us after the session has begun. Contact us for a prorated invoice.
Cancellation policy
There are no refunds, credits or transfers for FIT4BABY® classes. If you deliver before the end of your current session (yahoo!), unused classes due to baby's arrival may be used for stroller classes within a year.
We encourage each member of any FIT4MOM® program to seek a physician's approval before starting any exercise program.