Community Playhouse Build
October 16, 2022
9:30 AM - 12:30 PM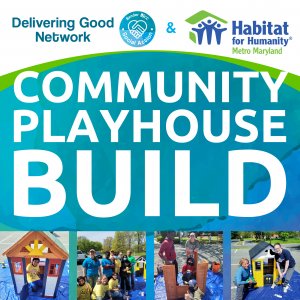 Celebrate Sukkot with a Community Playhouse Build
October 16 | 9:30 AM – 12:30 PM
Build custom playhouses for children in our community.
Join Bender JCC's Delivering Good Network and Habitat for Humanity Maryland for a community-wide playhouse build! This Sukkot, help ensure our local children have a safe place to play.
 Sponsorship: Teams of 8 raise a minimum of $2,400.
 Age requirement: Ages 10+. Additional projects are available for children under 10.
 Location: The Bender JCC parking lot
Schedule:
9:30 AM: Check-in
9:45 AM: Welcome & Introduction
10 AM – 3 PM: Playhouse Build
12 – 12:30 PM: Lunch and Learn
Don't delay – sign up today! Register your team
Join us on Sunday, October 16, 2022, at the Bender JCC for our Community Playhouse Build, an exciting new project with Habitat for Humanity Maryland (H4HM)! Volunteer teams will help build children's playhouses to be placed in the yards of local H4HM homeowners. H4HM creates decent and affordable homeownership opportunities in Montgomery and Prince George's Counties.
The Community Playhouse Build takes place during the Jewish holiday of Sukkot. This holiday returns us to a time in Jewish history when the entire Jewish nation was homeless and wandering. It reminds us of the importance of having a home. Volunteering to build a Community Playhouse is a perfect way to celebrate Sukkot: you can help provide a safe space in the yards of Habitat homeowners for children to play and grow. This meaningful volunteer experience is suited for teens, college students, B'nai Mitzvot, couples, friends, and families. In addition to building the structures (ages 10+), painting projects will be available for younger children (ages 2-10).
WHY PLAYHOUSES?
Small in size, mighty in mission. Playhouses provide a special space where kids can foster their development, leadership, and creativity. Playhouses are built by sponsoring volunteer groups and are offered, at no cost, to Habitat homeowners, the children of local veterans, and active duty personnel.
HOW DO I GET INVOLVED?
First, gather your team. Next, raise the minimum sponsorship amount of $2,400. Click here to become a fundraiser
Toolkits are available online to help with creative fundraising ideas!
HOW DO I START A TEAM? WHO CAN JOIN MY TEAM?
Anyone ages 10+ are welcome to create a team! You can volunteer as a Team Leader to organize a playhouse experience for your team. Playhouse builds are a fun, meaningful way to volunteer with colleagues and friends, all while raising funds for affordable housing in our community.
Inclusive | great for all skill and ability levels
Convenient | tools, training, and materials provided
Impactful | all funds support our local homebuilding mission
WHY DO YOU ASK FOR A DONATION?
Teams contribute a tax-deductible donation of $2,400 to offset the cost of materials and supervision and to benefit Habitat for Humanity's homeownership programs and services. This support directly helps our new affordable home developments and allows us to provide affordable housing opportunities to families with limited incomes.
Don't delay – sign up today! Register your team
---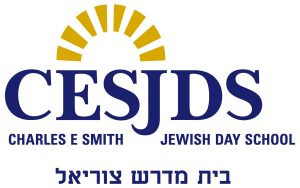 Kids too little to build?
JOIN US FOR A TIKKUN OLAM PROJECT
Our Tikkun Olam Project is just for kiddos ages 2-9 to help make our playhouses brighter! We will be painting rocks and flower pots to add to our Habitat for Humanity Community Playhouses.  This project is sponsored by the Charles E. Smith Jewish Day School.