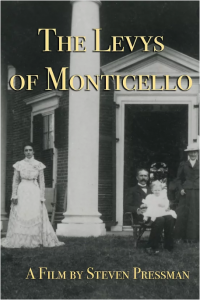 Cinema J @ Home: The Levys of Monticello Weekend of February 17-19 | Movie available to view in the comfort of your home – Link to be provided Monday, February 20 | 2:00 PM | Film group discussion on Zoom- link to be provided | $10 English | Documentary | USA, 2021 | 1h 11m
When Thomas Jefferson died in 1826, he left behind a mountain of personal debt, which forced his heirs to sell his beloved Monticello home and all of its possessions. The Levys of Monticello is a documentary film that tells the little-known story of the Levy family, which owned and carefully preserved Monticello for nearly a century – far longer than Jefferson or his descendants. The remarkable story of the Levy family also intersects with the rise of antisemitism that runs throughout the course of American history.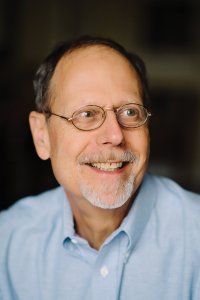 Our guest speaker, Marc Leepson will lead the talkback on ZOOM, on February 20, at 2:00 PM. He is a journalist, historian and the author of nine books, including "Saving Monticello." Leepson has written for many newspapers and magazines, including Smithsonian, Civil War Times, the Washington Post, New York Times, the Wall Street Journal, Baltimore Sun, Chicago Tribune, Newsday, and USA Today.
Leepson, a recognized and respected historian, has been interviewed many times on radio and television, including on The Today Show, CNN, The History Channel, All Things Considered, Talk of the Nation, The Diane Rehm Show, and The BBC NewsHour.
Watch the documentary on your own over the weekend, and then join us on February 20 for an informative and engaging conversation!
Questions? Contact Coming of Age staff at 301-348-3832