CAN-orah
December 31, 2022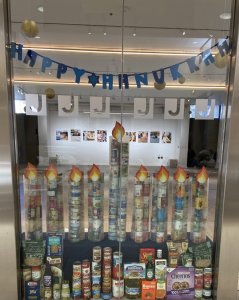 Help us build our CAN-orah bigger and brighter for 2022!
Ongoing through December 31 The Delivering Good Network is collecting canned goods to support Manna Food Center.
Click here for the most needed food list.
Bins will be available in the front lobby and at the ECC entrance from November 17-December 31, 2022.
---