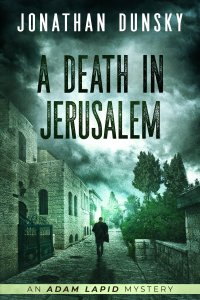 The Lessans Family Literary Series Presents:
Jonathan Dunksy, A Death in Jerusalem
Monday, January 23 | 12:30 PM | Free | Virtual – Via Zoom
In partnership with Bender JCC of Greater Washington, the Weinstein JCC of Richmond, and the Jewish Book Council.
In commemoration of International Holocaust Day, we are pleased to welcome Jonathan Dunsky, author of A Death in Jerusalem.
ABOUT THE BOOK
Do you like history? How about mystery? If so, this author's talk is for you! Fans of both genres will enjoy Dunsky's novel set in January 1952 in Jerusalem as protestors march on the Knesset to demonstrate against a proposed law allowing Israel to negotiate directly with West Germany regarding Holocaust reparations. Having lost his family in the Shoah, the main character Det. Adam Lapid is angry that Israel would allow Germany to put a price tag on the value of its victims and joins the protest. This act leads to a series of unexpected twists and turns for Lapid. In A Death in Jerusalem, Dunsky brilliantly demonstrates the parallels of the Jerusalem riots to the events that took place in Washington, DC on January 6, 2021! Don't miss this fabulous presentation.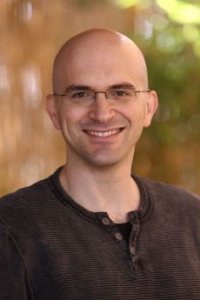 ABOUT THE AUTHOR
Jonathan Dunsky is the author of eight crime novels, seven of which — Ten Years Gone, The Dead Sister, The Auschwitz Violinist, A Debt of Death, A Deadly Act, The Auschwitz Detective, and A Death in Jerusalem — are mysteries taking place in the early days of the State of Israel and featuring private investigator Adam Lapid, a holocaust survivor and former soldier and Nazi hunter. He has also published a standalone thriller called The Payback Girl and several short stories in various genres. Born in Israel, he served for four years in the Israeli Army. After his military service, he worked as a team leader in various high-tech firms, ran his own Search Engine Optimization business, and lectured in the faculty of Business Management in Tel Aviv University. He holds a degree in computer sciences and business. He's lived for several years in Europe and currently resides in Israel with his wife and two sons.