Laugh out loud, reconnect with Israel and reflect on Jewish life and the human experience with films at the Bender JCC. Films are as diverse as the Bender JCC itself, produced and directed by a bevy of international talent from around the globe, including Israel and the U.S.
---
Cinema J Presents | RBG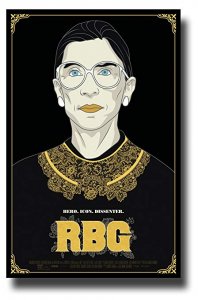 2018 | 98 minutes | Documentary
At the age of 84, U.S. Supreme Court Justice Ruth Bader Ginsburg has developed a breathtaking legal legacy while becoming an unexpected pop culture icon. RBG explores Ginsburg 's exceptional life and career, leaving you informed & inspired!
This film is part of Cinema J, a monthly series featuring films through a Jewish lens.
Cost: $10.00 in advance | 12.00 at the door
For more information, contact Frieda Enoch at 301.348.3809 or fenoch@benderjccgw.org.