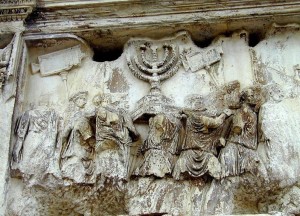 The Biblical Archaeology Forum (BAF) begins its thirty-fourth year on Thursday, September 13, 2018, with Catholic University professor Robert Miller examining textual evidence in Deuteronomy, Judges, and Habakuk, and archaeological remains that Yahweh entered the Israelite religion through Midian.
Please join us for a series of eight scholarly lectures on the latest archaeological research findings and related fields such as history, art, and texts of ancient times. Reservations are not required.
Subscription forms for the BAF 2018-2019 lecture season will be available later this summer.
Fees per lecture are
free – high school students;
$5 – Residents of CES Life Communities, college students, and co-sponsors;
$8 – BASONOVA & Bender JCC members, a
$10 – the general public.
Pay at the door – cash or check only
For more information, please contact BAF.JCCGW@gmail.com.
2018-2019 SEASON
Yahweh's Southern Origins and the Archaeology of Midianite Religion
Thursday, September 13, 2018 | 8:00 PM | Bender JCC Social Hall
Robert Miller
Where did Yaweh come from?
Much has been written about the roots of Israelite religion in the mythology of the Northwest Semitic world. Yet a significant, alternate notion is rooted in the Hebrew Bible that instead connects Yahweh with the south – a persistent association with "Teman," "Seir,"  and "Paran" as described in Deuteronomy and the Book of Judges, and by the prophet Habakkuk.
As preserved in the Hebrew Bible, these traditions suggest there were worshippers of a God named Yahweh who preceded the Israelites, and whose domain was centered in the deserts to the south of Eretz Israel. As these traditions were themselves very old and quite durable, a strong case can be made for their historical accuracy, including the probability that the name Yahweh entered into Israelite religion from these early sources.
Extra-biblical evidence also corroborates non-Israelite Yahwism in the "South". This evidence includes Egyptian texts, inscriptions from Israel, and a full reconstruction of the religion of Midian from archaeological data.
Robert Miller is Associate Professor of Old Testament at Catholic University.
---
World's First Computer, Recovered from the Antikythera Shipwreck
Wednesday, April 3, 2019 | 8:00 PM | Bender JCC Social Hall
Daryn Lehoux
The Antikythera mechanism is one of the most remarkable technological devices from the pre-modern era. The instrument is believed to have been designed and constructed by Greek scientists; famed astronomer Hipparchus of Rhodes (190-120 BCE) may have been consulted in the machine's construction.
The shipwreck dates to circa 65 BCE, and was discovered in 1901 off the southwestern Greek island of Antikythera. The device was little studied and little understood until much later in the twentieth and even into the twenty-first century when its most important secrets began to be unveiled by advanced imaging techniques.
This lecture looks at the remarkable technological and astronomical knowledge embedded in the ancient machine, and the remarkable technological efforts that it took to uncover them in the modern era.
Daryn Lehoux is Professor of Classics at Queen's University in Ontario, Canada.