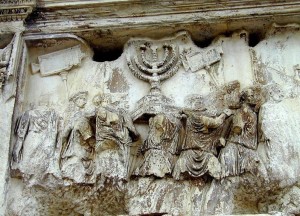 The Biblical Archaeology Forum (BAF) begins its thirty-third year in September with George Washington University professor Christopher Rollston tracing  and comparing the incipient beliefs in Heaven and Hell during late Second Temple times and the early Christian era.
Please join us for a series of eight scholarly lectures on the latest archaeological research findings and related fields such as history, art and texts of ancient times. Reservations are not required. Fees per lecture are: free – high school students; $5 – Residents of CES Life Communities, college students and co-sponsors; $8 – BASONOVA & Bender JCC members, and; $10 – the general public. For more information, please contact BAF.JCCGW@gmail.com.
Subscriptions for the BAF 2017-2018 lecture season coming soon.
2017-2018 SEASON
Tuesday, May 8, 2018 | 8:00 PM | Bender JCC Kreeger Auditorium
Reza S. Zarghamee | Author of Discovering Cyrus: The Persian Conqueror Astride the Ancient World
One of the renowned figures of antiquity, Cyrus II "the Great" famously appears in the Hebrew Bible* as the "Lord's Anointed," or Messiah, the instrument through which God ends the Babylonian Captivity and restores the Temple of Solomon.
This lecture by Reza Zarghamee follows the Persian king's life and conquests, with a special emphasis on the relations that Cyrus and his successors had with their Israelite subjects. Specific topics will include the authenticity of Cyrus' decree authorizing the Exiles' return to Judah and theological developments during the Persian period. Click here for the event page.
[*Cyrus is directly cited in the Bible more than twenty times: in 2 Chronicles, Ezra, Isaiah and Daniel, as well as in the writings of Josephus. – ed.]