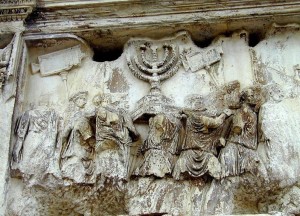 The Biblical Archaeology Forum (BAF) begins its thirty-second year in September with Maryland University professor Kenneth Holum looking back on his own three decades excavating King Herod's monumental building at Caesarea and highlighting recent discoveries.
Please join us for a series of eight scholarly lectures on the latest archaeological research findings and related fields such as history, art and texts of ancient times. Reservations are not required. Fees per lecture are: free – high school students; $5 – Residents of CES Life Communities, college students and co-sponsors; $8 – BASONOVA & Bender JCC members, and; $10 – the general public. For more information, please contact BAF.JCCGW@gmail.com.
Click here to subscribe to the BAF 2016-2017 lecture season.
2016-2017 SEASON
Wednesday, May 17, 2017 • 8:00 PM • Bender JCC
Jorge Bravo | University of Maryland
The Sanctuary of Zeus at Nemea was host to one of the great athletic festivals of ancient Greece, the Nemean Games, on par with the ancient Olympics. The Games spanned more than three hundred years, beginning early in the sixth century BCE. The ancient Greeks connected the origin of the Games with the myth of the hero Opheltes, a baby whose sudden death created a ritual obligation to honor the child with funerary rites and games.
This illustrated lecture will show archaeological evidence from the Shrine of Opheltes at Nemea, combined with literary and artistic testimony, to shed light on how the bond between the Games and the child hero was celebrated throughout antiquity with ritual observances such as sacrifice and libations. Click here for the event page.