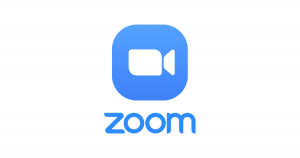 ZOOM, ZOOM, and more ZOOM!
Thursday, August 20, 2020 l 10:30 am
No Cost
Free Class! ZOOM has become the "new" way of communicating, interacting, and learning. Are you looking for ways to stay in contact with friends, family, and engage in activities? Then this is the class for you!
This virtual class will teach you the ins and outs of the ZOOM platform. Join us to learn the basics of ZOOM (how to set up an account, use the application, and more).
Our very popular JCC Gen-Tech teacher, Sara Lapidus, will be teaching the class and will be available to answer other technology-related questions at the end of the session.
You must load the ZOOM link to your device in order to participate. All registrants will receive an instructional link to assist with setting up the ZOOM account on your device.
A ZOOM link to attend the class will be sent 1 day before the class (8/19/20)
Class is limited to 10 registrants
For more information, contact Marcie Blackman, mblackman@benderjccgw.org or call (301) 348-3808