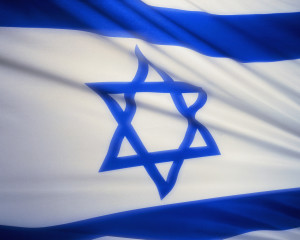 Yom Ha'atzmaut Party Box Celebration
Thursday, April 15th | 4:30 PM | $15
Yom Ha'atzmaut, or Israel Independence Day commemorates the establishment of the modern state of Israel in 1948. In Israel, Jewish people celebrate the day with fireworks, barbecues, and public concerts. This year we mark the 73rd anniversary of Israel's Independence.
The Bender JCC invites you to mark this day with a special Party Box and the option of celebrating with us in person!  The Party Box will include tasty treats, fun activities, decorations, Israeli recipes, and a memorial candle to mark Yom Hazikaron, Israel's official Memorial Day for fallen soldiers.
We are offering 2 different options for you to celebrate Yom Ha'atzmaut!
1)      Register to purchase a Yom Ha'atzmaut Party Box and enjoy it at our outdoor celebration for families led by our Shlicha, Naama Kadosh on April 15 at 4:30 PM.  Naama will teach us the meaning of the holiday, lead us in fun activities, special prayers, and more. Come ready to dance and celebrate! You MUST register in advance for the in-person celebration.
2)      Register to purchase a Yom Ha'atzmaut party box and enjoy it at home.
The deadline to place your order for the Party Boxes is April 6
Boxes will be available for pick up in the front of the JCC on April 14th between 4:30-6:00 PM.