Yes She Can: 10 Stories of Hope & Change: A Panel Conversation
March 4, 2020
7:00 PM
Purchase Tickets
LESSANS FAMILY LITERARY SERIES PRESENTS: A Panel Conversation with Nita Contreras, Kalisha Dessources Figures and Taylor Lustig  
Moderated by: Becky Kauff, BBYO, DC Council N'siah (president)
Yes She Can: 10 Stories of Hope & Change from Young Female Staffers of the Obama White House
Wednesday, March 4
Reception 6:30 PM
Conversation 7:00 PM
Celebrate International Women's Day with your special ones (mom, daughter, sister, friends) as we return to President Obama's White House in this New York Times bestselling anthology for young women by young women, featuring stories from ten inspiring young staffers who joined his administration in their 20s with the hope of making a difference.
Yes She Can is an intimate look at Obama's presidency through the eyes of some of the most successful, and completely relatable, young women who were there. Full of wisdom they wish they could impart to their younger selves and a message about the need for more girls in government, these recollections are about stepping out into the spotlight and up to the challenge–something every girl can do.
Featured guests include Nita Contreras, Kalisha Dessources Figures and Taylor Lustig whose stories are featured in the book.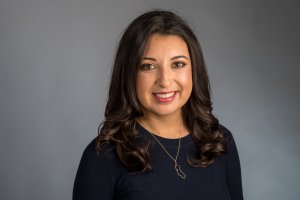 Nita Contreras
Nita served in the White House from age twenty-five to age twenty-seven as Assistant Staff Secretary in the Office of the Staff Secretary, where her work focused on compiling the President's daily briefing book. Before joining the White House staff, she served as a political appointee in several areas, ranging from rural development to food safety at the U.S. Department of Agriculture. Nita currently serves as Special Advisor for Strategic Environmental Policy to the CEO at Enviva, a global renewable energy company specializing in sustainable wood biomass.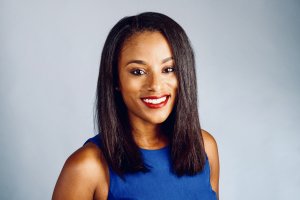 Kalisha Dessources Figures
Kalisha served in the White House from age twenty-four to age twenty-six, most recently as a Policy Advisor to the White House Council on Women and Girls, where she directed the portfolio on advancing equity for women and girls of color. Her work focused on a range of issues, including educational equity, exclusionary school discipline policies, juvenile justice reform, STEM education, and economic security. Kalisha previously served in the White House as Staff Assistant for Intergovernmental Affairs and as an intern in the Office of Public Engagement. Kalisha is currently a PhD student in sociology at Yale University, and the director of the National Philanthropic Collaborative of Young Women's Initiatives.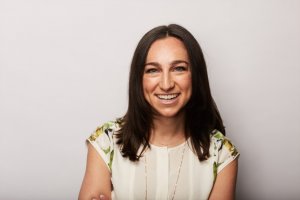 Taylor Lustig
Taylor served in the White House from age twenty-two to age twenty-six, most recently as a Policy Advisor for the White House Office of Faith-Based and Neighborhood Partnerships, part of the Domestic Policy Council. Her work focused on community engagement and domestic and international policy issues of concern to the faith community, interfaith dialogue, and church-state policy. She previously served as a Policy Assistant in the same office. After the White House, Taylor moved over to the Department of Labor, where she served as a political appointee in the Secretary's Office of Public Engagement until the end of the Administration.Taylor is currently a Manager of Government and External Affairs at PepsiCo.
Moderated by Becky Kauff, local BBYO leader.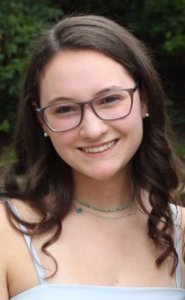 Becky currently serves as the 71st DC Council N'siah (president). In her role, she supports 12 BBG chapters and 1 BBYO chapter, totaling over 1,000 girls in Montgomery Country, Howard County, and DC. Additionally, she represents DC Council to the Region and the International Order of B'nai B'rith Girls.
Co-Sponsored by BBYO Northern Region East DC Council.  

"There is nothing more powerful than an army of young women and their combined voices. Smart and sharply written, this is an excellent guide to the how and why of a life of public service." —Amy Poehler, creator of Smart Girls.