Writing For Wellness in Pandemic and Difficult Times
Starts January 20, 2021 - Ends February 10, 2021
2:00 or 6:30 PM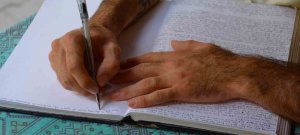 REGISTER NOW
Coronavirus has been The Great Disruptor globally and has caused many changes and adjustments in our daily lives. Globally, we are all united in facing uncertainty and loss; these are tumultuous and vulnerable times. In addition to this covid-19 pandemic, are social justice and racial and other inequities issues in our society.  For certain, each of us is being challenged to bring our best selves to address these concerns and to live our best lives.
Writing For Wellness is a vehicle for processing authentic thoughts and feelings associated with issues in our lives, and for promoting re-balancing and wellness. Writing heals and cultivates wholeness.  Writing For Wellness is a healthy practice often linked with positive health benefits. Converting our experiences into words and creating language about our emotions has well-documented health-boosting and stabilizing effects and often leads to a stronger self-understanding, acceptance, and compassion for others as well.
In this 4-session participatory class, specific writing techniques and tools will be taught; students will demonstrate these immediately accessible skills with writing prompts and will leave each session with concrete skills that help them navigate through these troubled and concerning times, like an inner GPS system.  With the use of poetry and other narratives, we will explore themes commonly surfacing in communities such as Crisis and Disruption, Quarantine and Social Isolation, Strategies for Coping, Gratitude Building, and Finding Hope and Courage, among others.  We write to express our Truth, and with Writing For Wellness, we often recognize our most authentic selves on the page, which is deeply satisfying and often builds meaningful connections in our lives.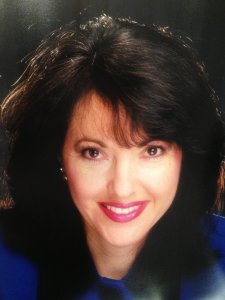 Carin Y. Holstein Cooper is an RN and has an MPH in Health Policy from Johns Hopkins Bloomberg School of Public Health.  She is also a poet, writer, and educator who has taught writing and created courses for organizations such as Kaiser Permanente, National Institutes of Health, OASIS of Johns Hopkins Healthcare System, private schools, and Jewish organizations as well.   Carin's business, Full Blossom:  Writing For Wellness, offers programs to individuals as well as groups and organizations.  Carin uniquely fuses her background in health and wellness and writing to gift participants tools to build and fortify their own wellness.
I have been a member of the JCCGW for most of my adult life, and am privileged and proud to have this opportunity to offer wellness skills, which are vital to the health and stability of our community.  Thank you sincerely for providing me a way to build community and give back in such an important and meaningful way.
Carin Y. Holstein Cooper, RN, MPH
Full Blossom:  Writing For Wellness
CEO, Founder