Presented by the Shlichut program of The Jewish Federation of Greater Washington, in partnership with Pozez JCC of Northern Virginia, Bender JCC of Greater Washington, and B'nai Tzedek Congregation Sisterhood.
Cost: $5 per session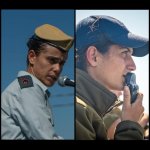 Session 3: Or Cohen & Dana Ben-Ezra, first female commanders in their roles in the IDF
Wednesday, May 12, 10 am
Join Or Cohen, the first female commander of a combat vessel in the Navy and Dana Ben-Ezra, the first female commander of a battalion in the Infantry as they share their experiences as the first female commanders in the IDF and what it was like breaking barriers and paving the way for other women serving in the IDF.
---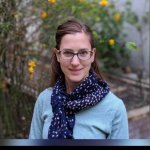 Session 4: Sharon Gavish, Health & Cooking Expert
Sunday, June 6, 8 pm
Join Israeli health & cooking expert, Sharon Gavish, as she shares her perspective on how to make time in our busy schedules for healthy cooking—for yourself or for the whole family. Learn how even making small changes in our daily lives can make a big difference
---
Note: Two days prior to the event you will receive an email from Talia Garber, Shlicha at B'nai Tzedek Congregation, with the link to join the program via Zoom. Please be sure to check both your inbox and spam for Talia's email.
Questions? Contact Shy.Ashkenazi@theJ.org.