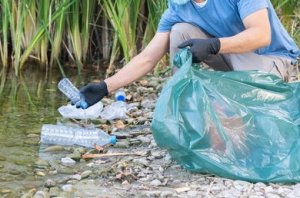 IN-PERSON Family Volunteer Waterway Clean Up!
Saturday, April 9th | 2:00 – 3:00 PM
The Delivering Good Network is committed to keeping our environment clean and safe.
Family Volunteer Waterway Clean Up! Saturday, April 9 | 2:00 PM – 3:00 PM
Meadowside Nature Center
5100 Meadowside Ln, Rockville, MD 20855
Rockville, MD 20855
Families can work together to keep MOCO beautiful!
This cleanup will take place on an unpaved trail with a decline to access. Proper shoes/waterproof boots and adult supervision are required. Trash bags will be provided! Trash grabbers will be provided on a first come first serve basis. Please bring your own dish or gloves for all participants.
The meeting location will be provided after registration.
Questions contact Julie Brand at jbrand@benderjccgw.org.